Podcast promotion is often the last thing podcasters want to consider, but it's also one of the most important.
Social media can boost your podcast's visibility and listener base, but only if done right. So, how do you leverage its power?
In this guide, we've rounded up 12 expert tips to help you maximise your podcast promotion using the top social media strategies - from identifying your target audience, to boosting your social media SEO.
Let's get started…
Book Your Next Podcast Guest the Easy Way
With more than 70,000 members, MatchMaker.fm is the largest online community connecting podcasters & guests.
Join MatchMaker today
It's free to join!
12 Expert Tips for Promoting Your Podcast on Social Media
1. Understand Your Podcast Audience
We've said it once, and we'll say it again. One of the most critical, fundamental pieces of growing your podcast is understanding who is listening to your show. We don't just mean their ages or geographical locations, either. You need to have a solid understanding of their wants, needs, and pain points. After all, how can you speak to an audience you don't fully comprehend?
Identifying your audience's demographic and psychographic characteristics is important. You can use tools, surveys, and social media insights to draw a vivid picture of your listener. Why? So you can tailor your posts to provide valuable insights and solutions for your ideal listener.
2. Choose the Right Platforms
Let's be honest, there are a lot of social networks out there. You can't, and don't need to be, on all of them. This means that doing your research and choosing the right ones to utilise is crucial.
It's important to recognise that each platform (whether it's Instagram, Twitter, Facebook, LinkedIn, or TikTok) has its own tone and user demographic. Identify where your target audience spends their time online. Are they likely to engage with punchy tweets? Or, are they more likely to be scrolling through Instagram or TikTok on the commute to work? Understanding this is the key to promoting your podcast on social media effectively.
In the essence of time, there's no denying that it's simply easier to publish the same content across all platforms. But in reality, a short video that might work on TikTok might not work on Instagram. This is because people are looking for different things on each platform. And as the podcast host, it's your job to identify and cater to this.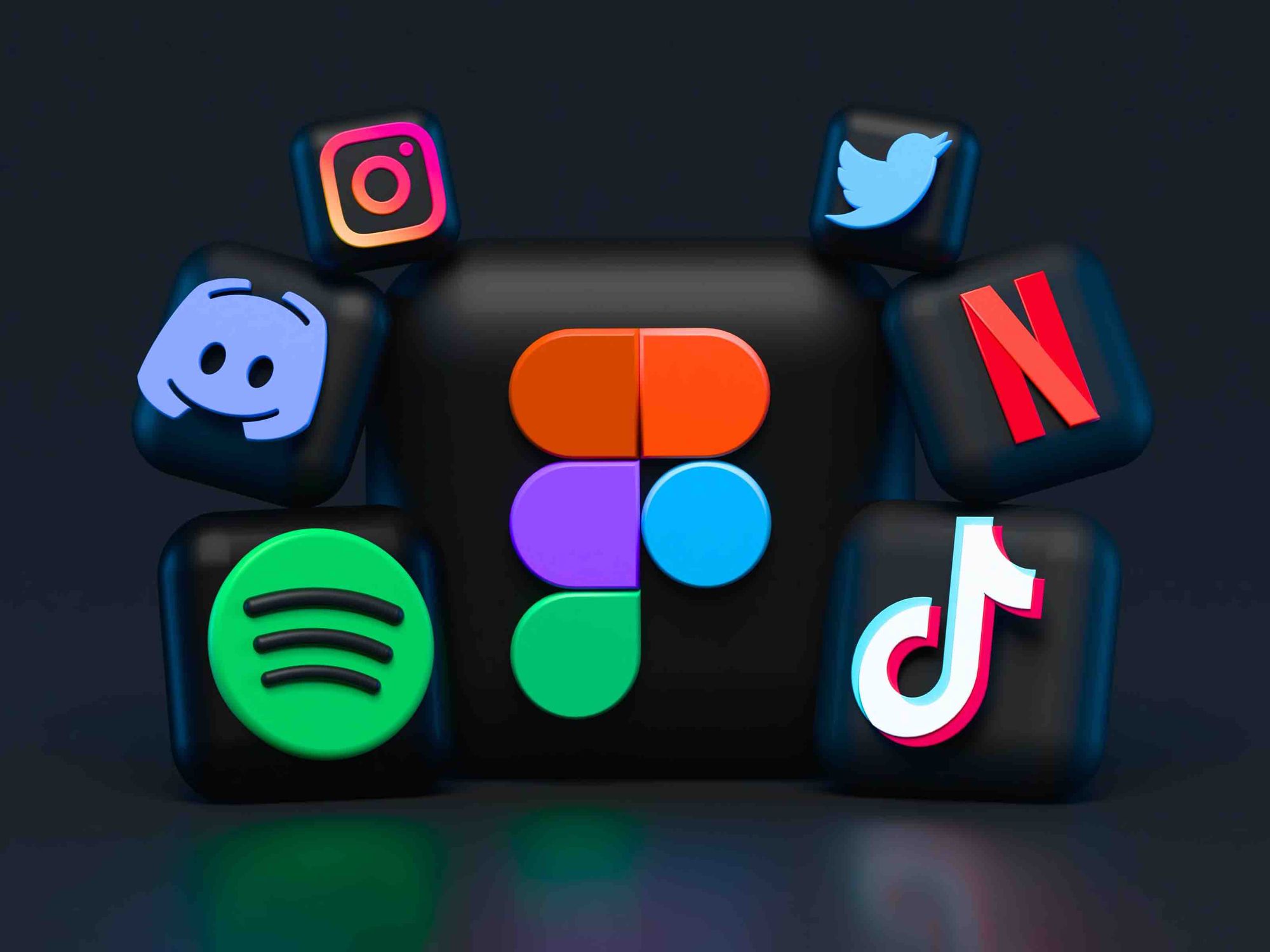 3. Hook in Your Listeners
In the world of social media, storytelling reigns supreme. So you need to captivate your audience with a strong hook, followed by an interesting story.
Remember you aren't outright selling your podcast. Instead, you're attempting to pique the curiosity of individuals scrolling through social media, and trying to encourage them to take action. Said action might be clicking a link, watching a video, following your account, or even listening to a podcast episode.
This means your posts should always have a solid hook. A hook can be an interesting sentence that makes scrollers stop in their tracks, an attention-grabbing image that makes someone pause, or an exciting video snippet from your latest episode.
💡
It's all in the deliverance with social media, and time is always of the essence. With writing, the hook should be in your first sentence. And with video, it should be in the first 3 seconds. If you're prolonging getting to the point, users will likely scroll on by.
This is also where understanding your audience helps. What hook would interest them? Know your listeners, tell a story they'd love, and draw them in.
4. Don't Be Afraid to Test Different Post Formats
Next up is all about variety. It's important to diversify your podcast social media posts. Depending on your chosen platform(s), try to explore various formats (like teasers, quotes, shout-outs, and videos) as much as you can, to see which ones get the best reception.
This is especially critical when learning how to promote your podcast on Instagram, or any other visually-driven platform. See what resonates most with your audience, and which format of post they interact with. Doing so will give you some insights on the type of content that works well with your listeners.
5. Be Consistent With Your Posting Schedule
To have the best chance of growing on social media, you need to post regularly and stick to a consistent schedule. So whether it's three times a week, bi-weekly, or monthly, find a rhythm that works for you and commit to it.
Inconsistent posting won't get you anywhere, because the social media algorithms favour regular content creators. So, devise your podcast marketing strategy with consistency at its core. Remember, it's not just about how to promote a podcast on social media but about doing it consistently.
6. Schedule Your Content in Batches
Social media may seem like an off-the-cuff game, but a successful strategy often hinges on thoughtful planning. Hence why our sixth tip is to batch produce and schedule your content.
Imagine coming up with creative concepts and stories every single day. Sounds exhausting, doesn't it? Instead, carve out a day in your diary and dedicate it to brainstorming, creating, and scheduling your content for the month ahead. With a content calendar in hand, you'll never have to scramble around for a last-minute Instagram post again.
Once you've created the content, there are plenty of scheduling tools out there that can help you plan out your social media month. Platforms like Instagram and Facebook allow you to schedule posts for free. Alternatively, affordable options like Later.com are well worth considering. Embrace this 'batch and schedule' approach to maintain consistency, avoid last-minute stress, and give your creative muscles room to flex.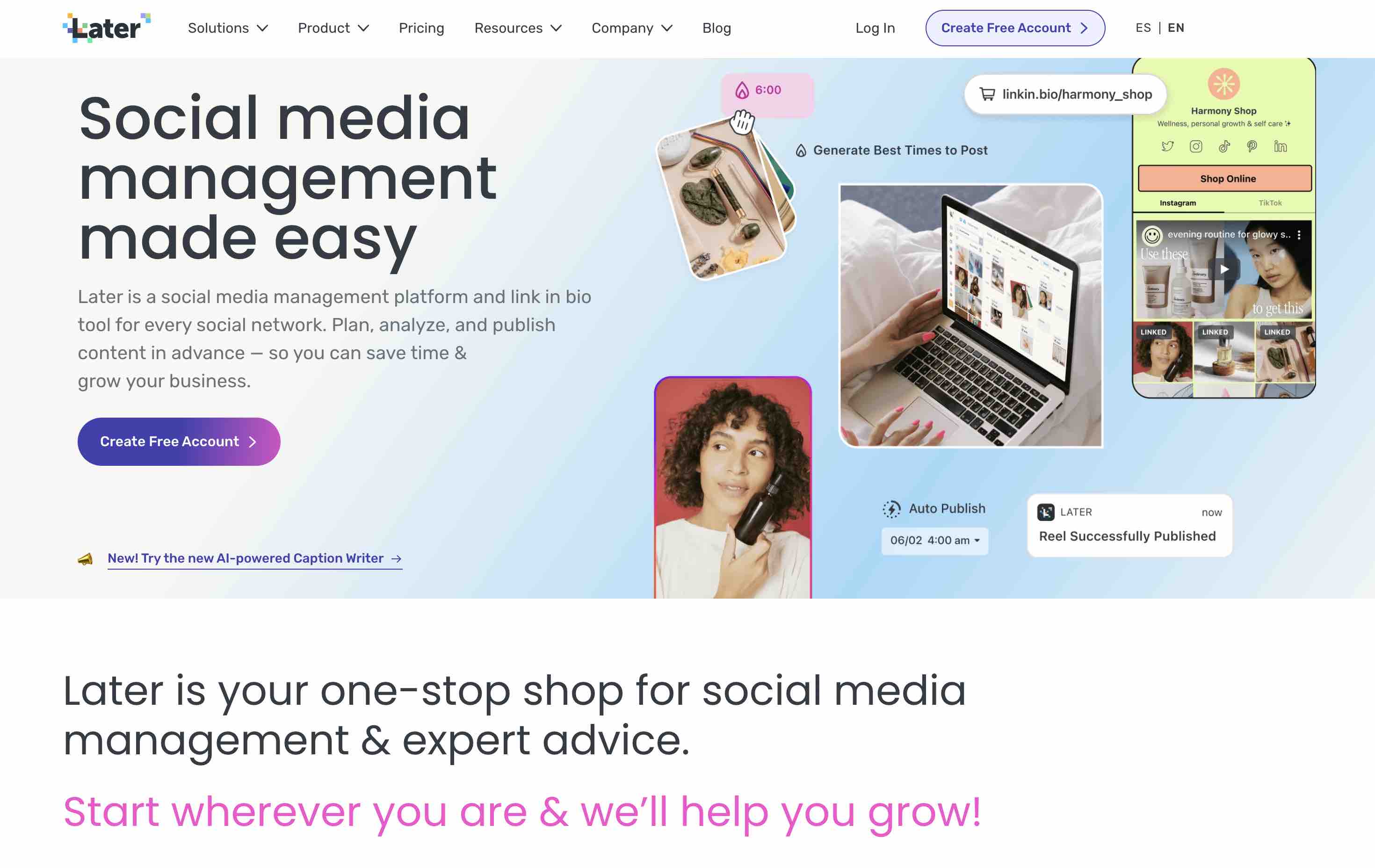 7. Use Hashtags & Other Social Media SEO
Social media SEO is the process of using search engine optimisation (SEO) strategies on social media platforms to increase the visibility and reach of your content. Like traditional SEO for websites, social media SEO involves using keywords, but in this case, they're often in the form of hashtags.
Hashtags can help your content get discovered, improve its reach, and can even boost your engagement rates. As podcast social media marketing strategies evolve, the importance of hashtags across various platforms is growing rapidly.
A great example of this is TikTok. This platform has transformed from just an entertainment app to a bona fide search engine, with hashtags playing a key role in that shift. The term "TikTok SEO" isn't just buzzword jargon — it's the practice of optimising your videos on TikTok to rank higher in search results.
💡
Various tools can help you find the perfect hashtag. Later.com, for example, has an Instagram hashtag tool. But there are also a lot of articles out there to help you create the perfect hashtag strategy, like this one from Curator.io.
And let's not forget about YouTube (the second largest search engine after Google). Following TikTok's lead, it launched YouTube Shorts, which gives creators the ability to upload both long and short-form video content onto the platform. Including the right keywords, titles, descriptions, and tags on YouTube can open your podcast up to a whole new group of potential listeners.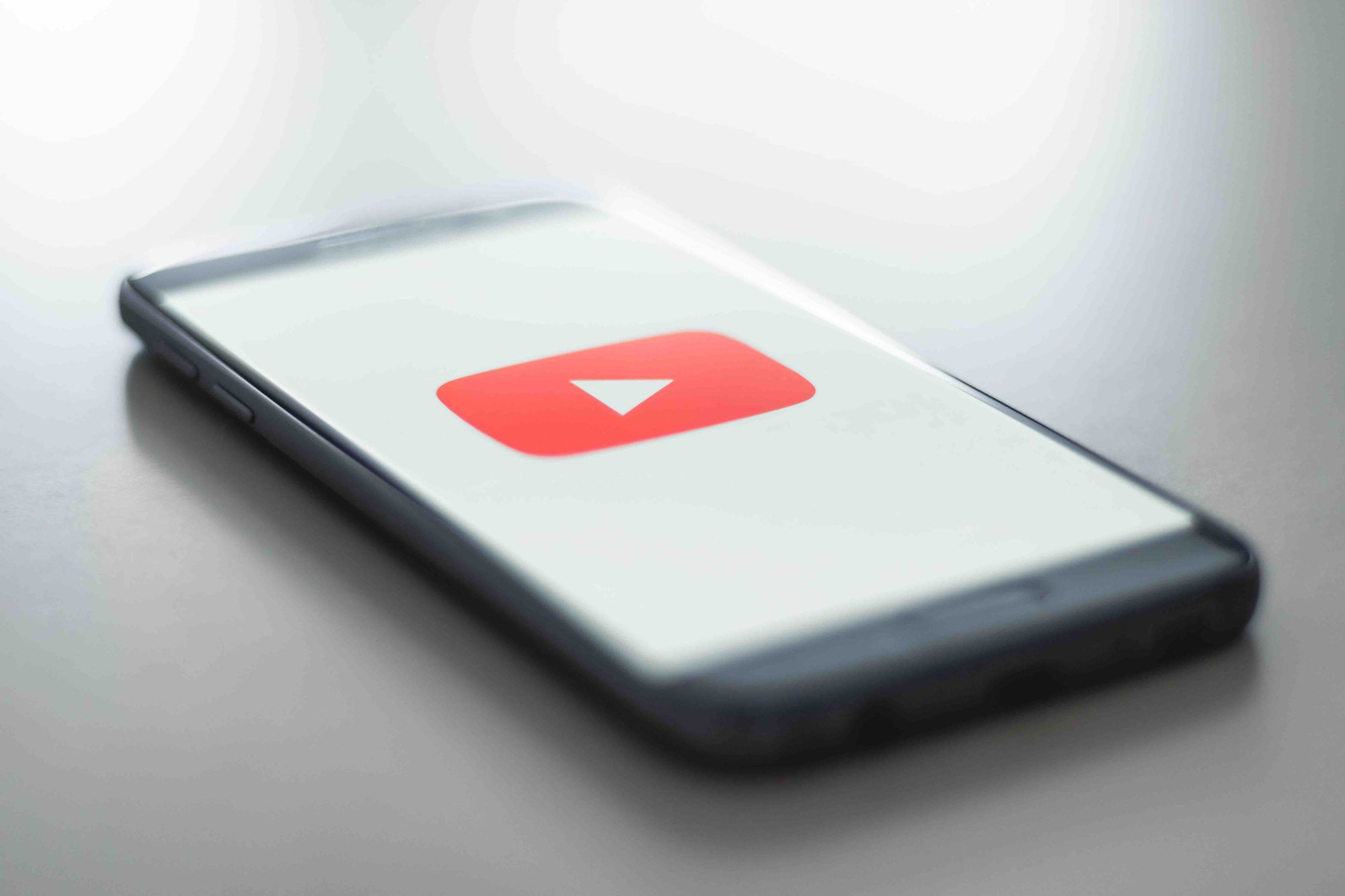 8. Create an Online Community Around Your Show
Social media isn't just about broadcasting, it's about building relationships too. This is why, to truly promote your podcast on social media, it's essential to foster a sense of community.
Fostering a community is a two-way street, bear in mind. You can't just post and ghost. Make sure to respond to comments and messages - interact, engage, and show your audience there's a real person behind the podcast. Conversations lead to connections, and connections lead to a loyal audience.
There are several ways to cultivate this sense of community. Consider going LIVE on your preferred social media channel. Again, it's important to be consistent here. Carve out a schedule and stick with it. These LIVE sessions provide a real-time opportunity for your listeners to engage with you and ask questions, share their thoughts, or see the face behind the voice.
Another effective strategy is to create a Facebook group where your fans and followers can interact not only with you, but also with each other. This kind of interaction can foster a deeper connection with your podcast social network and make your audience feel more involved in your show's journey.
9. Cross-Promote With Other Podcasters in Your Niche
Cross-promotion and collaborations are smart ways to extend your reach, grow your audience, and add value to your listeners. This strategy is particularly effective when you collaborate with other podcasters who share your target audience.
💡
It's easy to consider podcasters in your niche as competitors. But try not to. Listeners often tune in to multiple shows within their interest areas, rather than just one. By working together, you can mutually boost your audiences while enriching the content within your shared area.
Try teaming up with other podcasters for shout-outs on each other's social media channels, or go LIVE on Instagram together to discuss interesting topics within your niche. This doesn't just create an engaging experience for both your audiences, but it also helps you reach their audience (and vice versa) - it's a win-win situation.
And if you regularly invite guests onto your show, make sure to tag them in your social media posts and ask them to share with their followers. If they agree, it's more people you're being exposed to.
💡
Instagram's partnership feature is a handy tool for cross promotion. When you tag a partner in a post, it'll show up in both your feeds. This is a great way to gain visibility on other social media pages and tap into their audience.
10. Keep Track of Your Analytics
Success isn't just about posting social content, it's about understanding what resonates with your audience and adjusting your strategy accordingly.
Take advantage of the analytics tools available on most social media channels. These tools can provide invaluable insights into your content's performance, and your audience's behaviour. Pay attention to the posts that garner the most engagement too, and consider why they're successful.
Remember to set specific, measurable goals. You might want to aim for a certain number of new followers per month, a specific engagement rate, or a set amount of new downloads on your latest episode. Whatever you decide, be realistic with your expectations. Aiming to go from 500 to 100,000+ followers in three months isn't a feasible goal for most.
Once you've got a goal in mind, track your progress regularly and adjust your strategy when necessary.
11. Be Patient
Strategies aside, it's important to be patient. Social media can sometimes feel like an uphill battle. The reality is that social growth takes time. Especially if you're starting from scratch.
For the first few months or even a year, it may feel like you're talking to yourself over and over again. But hang in there. Stick with your podcast social media strategy and keep sharing your unique content with the world. With time, patience, and a little bit of grit, your audience will start to grow.
12. Take Advantage of Various Online Tools
When it comes to social media, you don't have to do it all yourself. There are many tools out there designed to make your life easier. For instance, AI tools like Chat GPT can help generate engaging tweets, captions, or even full-length blog posts. And graphic design tools like Canva can assist in creating stunning images or videos for your social media pages that really grab attention.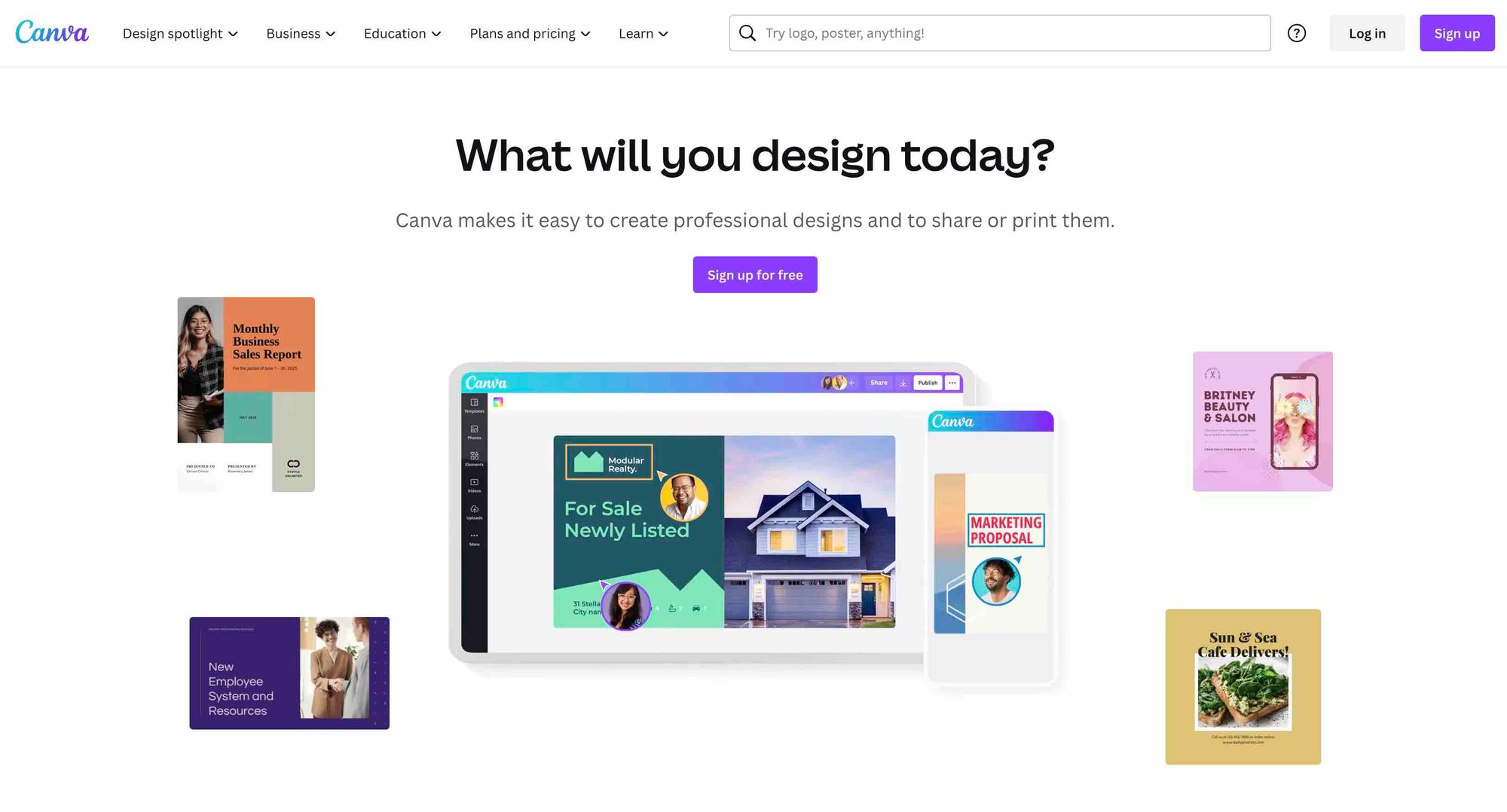 If you're looking to share a sneak peek of your new episodes, consider using tools like Descript to create eye-catching audiograms. These can be little snippets of your podcast turned into an engaging video snippet - ideal for sharing on Instagram, TikTok, or Facebook.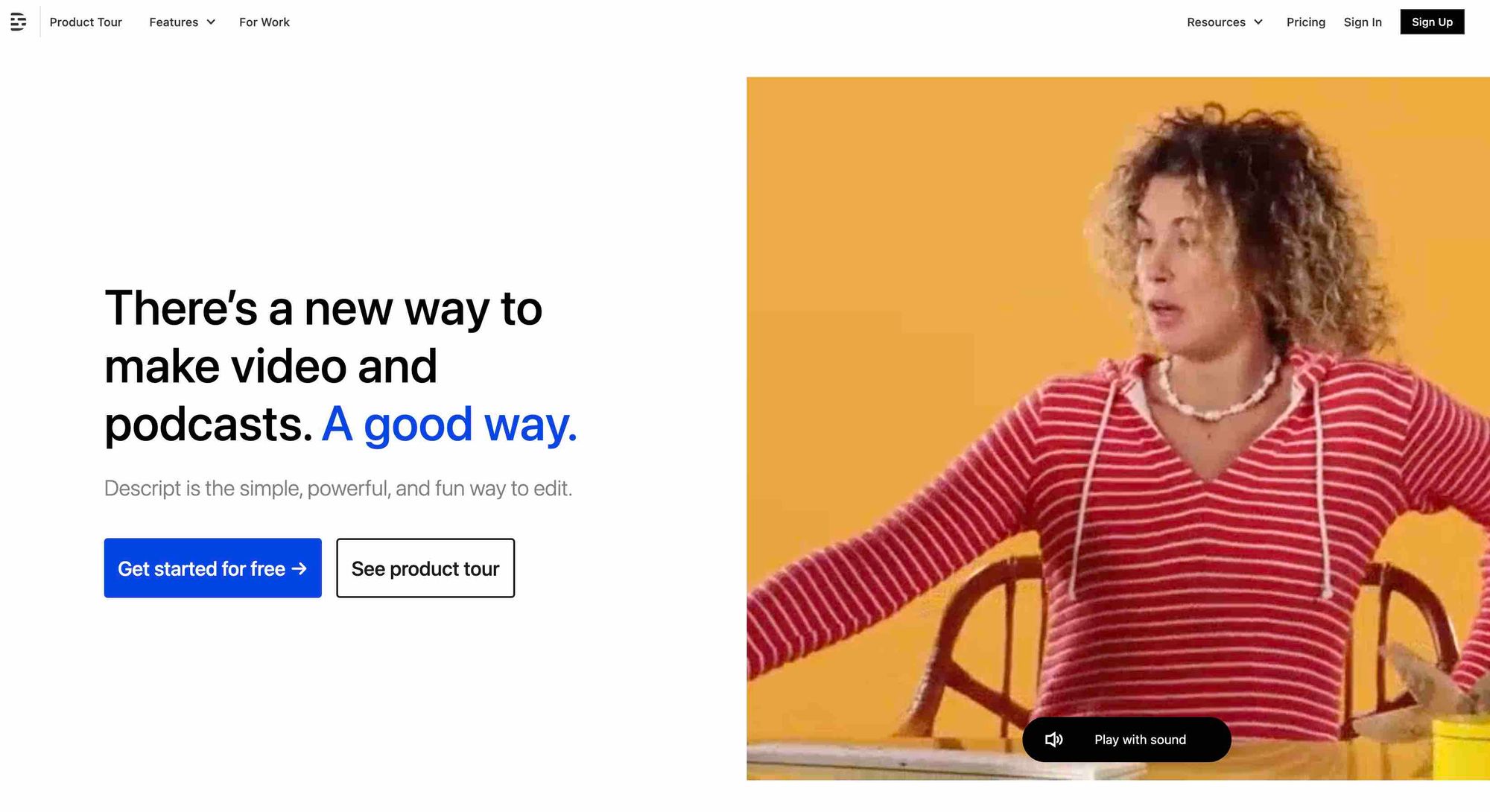 With the right tools at your disposal, you can save time, enhance your content marketing, and attract new listeners to your podcast with ease.
Final Thoughts: How to Promote Your Podcast on Social Media
Promoting a podcast on social media isn't a one-size-fits-all strategy. It takes time, patience, and a lot of trial and error. However, if you understand your audience, create engaging content, post consistently, and aren't afraid to test new tactics, you can attract new listeners and foster a community around your podcast.
Remember that social media is a two-way street. It's not just about you posting and promoting your content, but also about engaging with your listeners and creating an environment that makes them feel part of your journey. As you release podcast episodes, make sure to regularly share updates, behind-the-scenes content, and more on your social media pages.
The #1 Podcasting Community
With more than 70,000 members, MatchMaker.fm is the largest online community connecting podcasters & guests.
Join MatchMaker today
It's free to join!