Promoting your podcast by appearing as a guest on other podcasts is particularly effective for two main reasons.
First, it guarantees the people you're reaching are already dedicated podcast listeners. If they're listening to one show, chances are they're open to checking out others that sound interesting. Surveys indicate podcast fans now listen to an average of seven podcast episodes a week. So that gives plenty of room for new listeners to fit you into their schedule.
Second, it eliminates a point of friction when it comes to finding and subscribing to your show. If someone first sees your podcast via a post on social media, they have to stop what they're doing, close the app, then go looking for it in their podcast listening app. In contrast, if someone hears about your show on another podcast, they already have their listening app open. So all they have to do is type the name into their search bar and hit subscribe. This might seem like a trivial thing, but it matters a lot when it comes to successful marketing.
In this article, we'll run through everything you need to know about growing your own audience by appearing as a guest on other podcasts.  
Adopting a Strategic Approach
When using this strategy, you need to have realistic expectations. Chances are, you're not going to appear on The Joe Rogan Experience or The Tim Ferriss Show anytime time soon (although never say never!). But that doesn't matter. You don't need to reach millions of listeners for this approach to deliver results.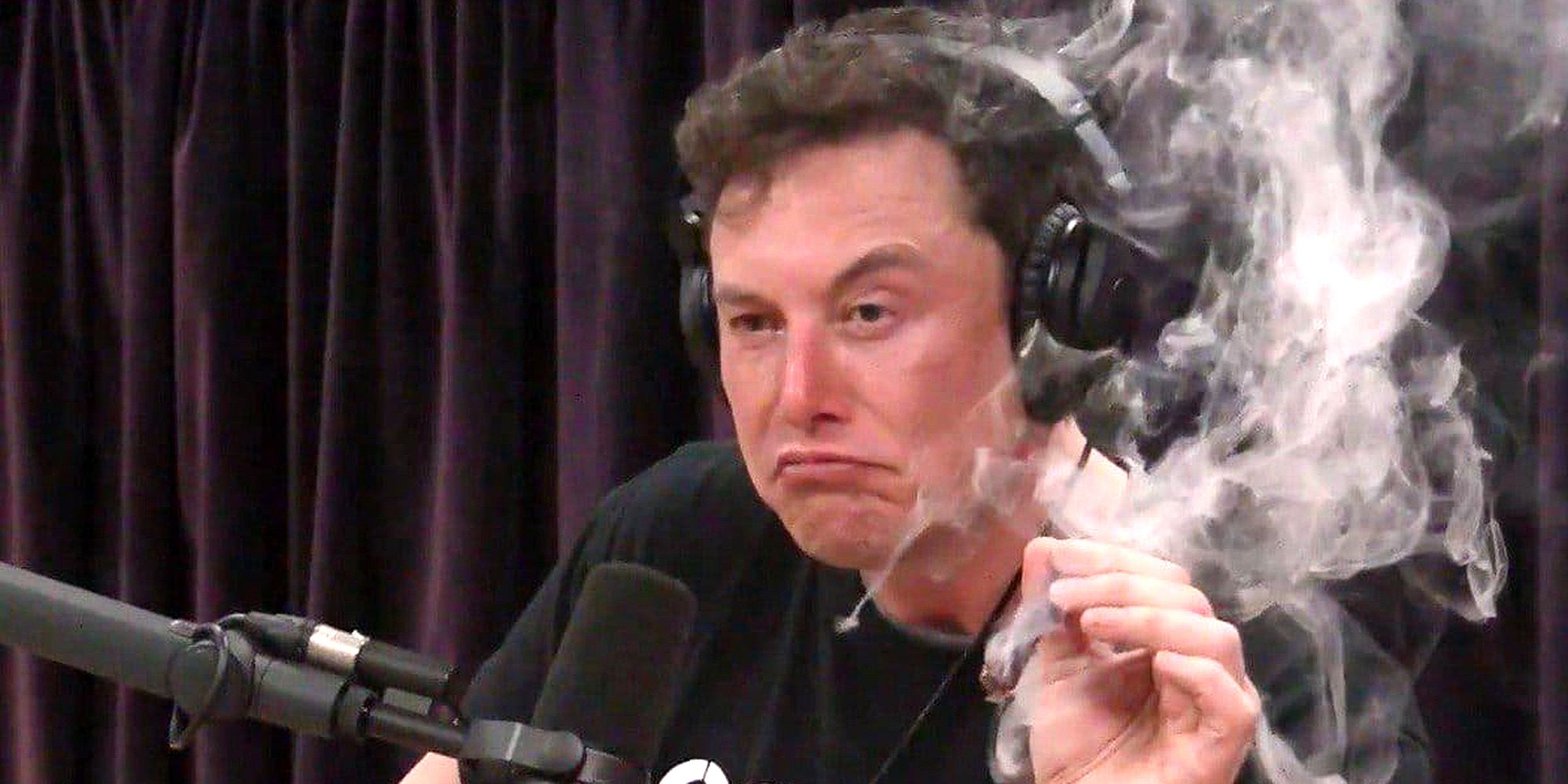 All you need to do is focus your efforts on appearing on the right kinds of podcasts. And thanks to the significant diversity of content in podcasting's long tail, that's easy to do. There are now tens of thousands of active podcasts out there catering to every imaginable niche. You just need to track down the ones that are right for you.
When appearing as a guest on a podcast to promote your own show, you need to be confident the audience you're speaking to is likely to be interested in the subject matter you cover. For example, if you host a podcast about kickboxing, there's probably zero point in being interviewed on a fashion and beauty podcast (if the hosts would even have you on).
That being said, it's fine to guest on podcasts that occupy a different niche. As long as the audience has at least some overlapping interests that align with your show, this strategy will work well. To illustrate this point, let's briefly consider the case of podcasting veteran Jordan Harbinger.
Book your next guest the easy way
With more than 40,000 members, MatchMaker.fm is the largest online community connecting podcasters & guests.
Join MatchMaker today
It's free to join!
Case Study - The Jordan Harbinger Show
According to his sponsorship page, The Jordan Harbinger Show appeals to "Men & women, age 25-49 with a bachelor's degree who are looking to improve their lives in the areas of career, health, entrepreneurship, productivity & lifestyle and more."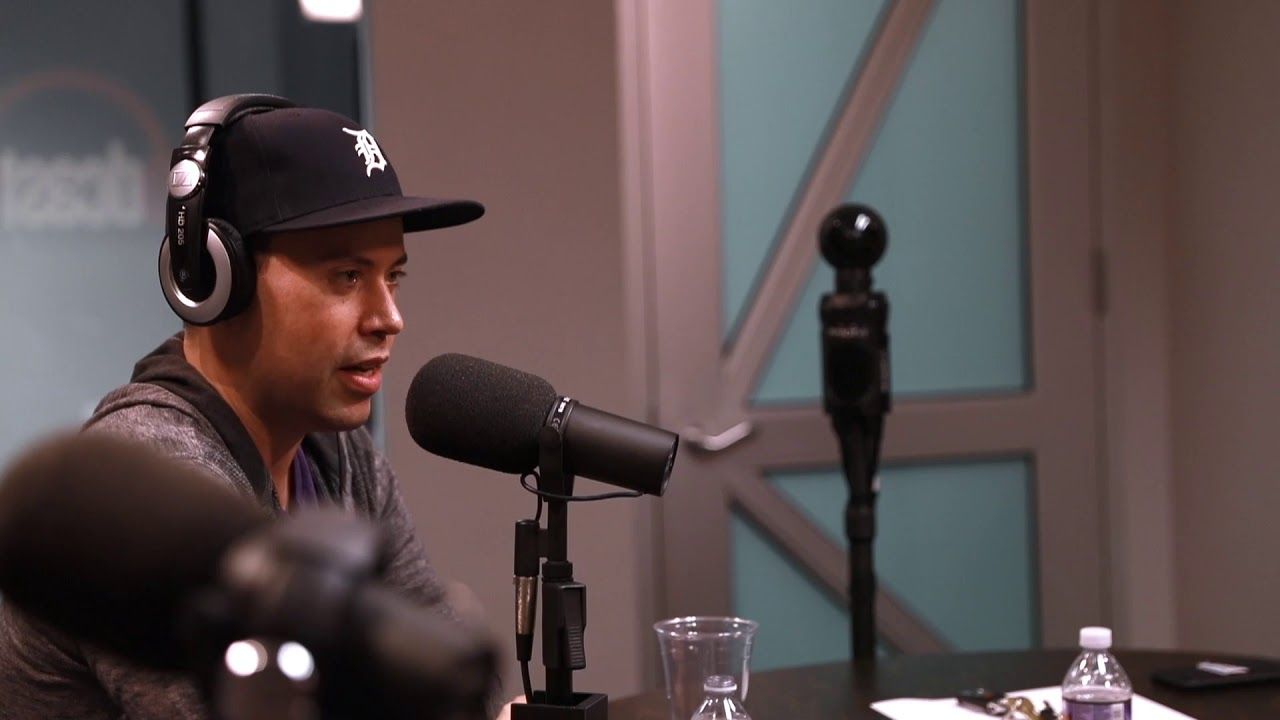 But when Jordan runs campaigns to promote his podcast on other shows, he doesn't look for ones that match the exact same demographic. Instead he's found it far more important to focus on finding podcasters who are all-in, committed to publishing quality content, releasing new episodes every week, and who are actively engaging their social media followings.
For example, one of Jordan's most successful promo campaigns came through a partnership with a fantasy football podcast. Football fans don't neatly overlap with his show's demo. But people who listen to fantasy football podcasts aren't one dimensional people. They have other interests outside of fantasy football. And as it turns out, a podcast about interviewing interesting people was highly appealing to them.
Vetting shows to appear on as a guest takes time and a strong understanding of your target audience and what appeals to them. So how do you go about finding the right podcasts?
You can find full details of Jordan's full podcast advertising strategy over at Sounds Profitable - a weekly podcast adtech newsletter run by Bryan Barletta.
How to Find Relevant Podcasts
MatchMaker.fm is a free podcast to guest matchmaking service and helps you reach new audiences of dedicated podcast listeners quickly. It gets you free exposure for your podcast by making it far easier to book guest slots on other podcasts.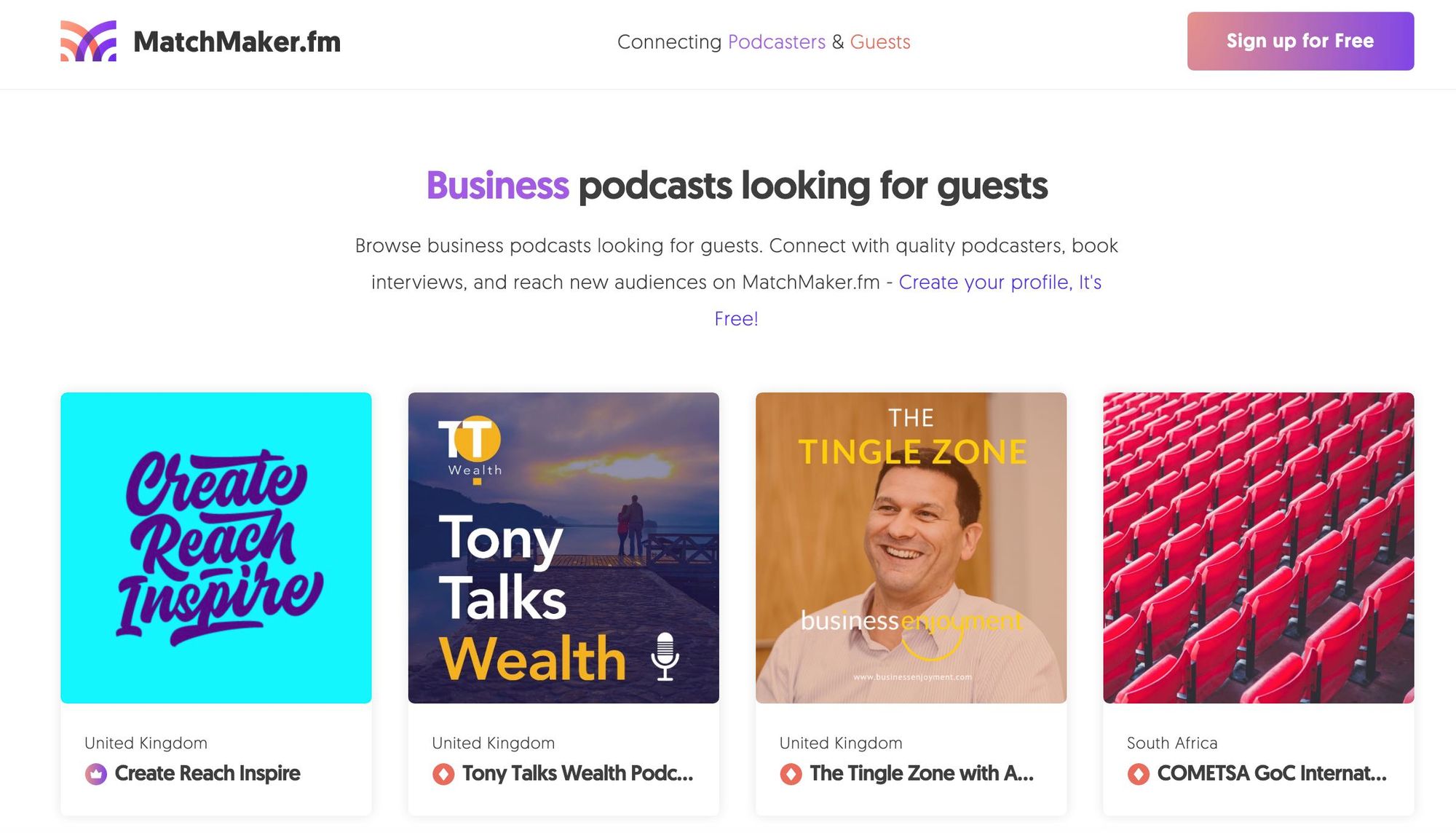 You can create a profile in seconds. And once you're on the platform, you can browse through a database of thousands of podcasts.The MatchMaker community is very much geared towards networking and collaboration, so you shouldn't have much trouble lining up a string of suitable guest slots.
Armed with an understanding of your target audience, you can use the available filters on MatchMaker to narrow down your search. You can search podcasts by categories including business, comedy, news, fitness, entrepreneurship, and many more (100+ in total). If you want to find nearby podcasts to record in-person, you can filter by location. And if you're one of those clever bilingual individuals, you can search shows by language spoken as well.
When you find podcasts that look like a good fit, you can favourite them for easy access later. Or alternatively, you can contact them immediately via MatchMaker's instant messaging service. You can even record short video pitches explaining why you'd be a great guest - all directly within the app.
MatchMaker.fm and Podcast.co founder Jame Mulvany used the platform to get himself booked on more than 30 podcasts in 30 days. In the video below, he documents the entire process from start to finish and gives some helpful advice on how to replicate it for yourself.
Vetting Podcasts Before Pitching to be a Guest
Once you've added around 30 - 40 relevant podcasts to a favourites list on MatchMaker, it's time to start vetting them for quality. Remember, if you're giving up your time to appear as a guest, you need to make sure it'll actually be worthwhile. So here are a few quick checks to run through before sending out any pitches:
Review the Show Profile on MatchMaker
Is it well written? Does the tagline grab your attention? Does it give the overall impression that time and attention has gone into presenting the show in the best possible light? If the profile looks like it was thrown together as an afterthought, then the podcast itself isn't likely to be much better.
Listen to at Least 2 Episodes
Before even considering pitching yourself as a guest, you need to actually understand what the show is about first. And no, this isn't something you can do in 5 minutes. You need to get a feel for their content and understand the audience the show is speaking to. If you skip this step to speed up the process, you'll end up wasting lots of time in the long run by pitching to and appearing on shows that aren't a good fit.
Here's how Jordan Harbinger approaches it. He downloads 2-3 episodes from each podcast he is considering and dives in. Each episode gets 15 minutes of his time, enough for him to get a feel for if the publisher has a good relationship with their community. If he's confident they do, then he's happy to proceed.
Check Socials
Have a quick look at the host's social media channels and any other social pages associated with the podcast. Do they have an existing following? Do people regularly engage with their posts? They don't need to have thousands of followers and hundreds of likes on every post. But if every single post gets tumbleweeds, that's a strong indicator their audience isn't that engaged.
Read Reviews
Lastly, go on Apple Podcasts and have a quick glance at the reviews. If they don't have any reviews at all and the podcast has been running for a while, that's a red flag. Likewise, if you see a string of poor or mediocre reviews, then appearing as a guest probably won't do you any favours, and may even damage your brand.
Be Willing to Collaborate
Before we discuss how to pitch yourself as a guest, it's important to mention the importance of collaboration. To get the most of this strategy, you need to be willing to reciprocate and have other hosts on your show as guests. After all, it's only fair and it can help create a win-win situation for both of you (provided the fit is right).
If you aren't willing to have other podcasters with relevant expertise and interests on your show as guests, you'll probably find it harder to get good guest slots. You might still be able to book some, but you'll have less value to offer other hosts when writing your pitch.
How to Write Your Guest Pitch
Ok, so now you've got a highly targeted and vetted list of podcasts to approach. But they have no obligation to have you on as a guest. You need to convince them that you're right for their show. And the best way to do that is with a well written pitch.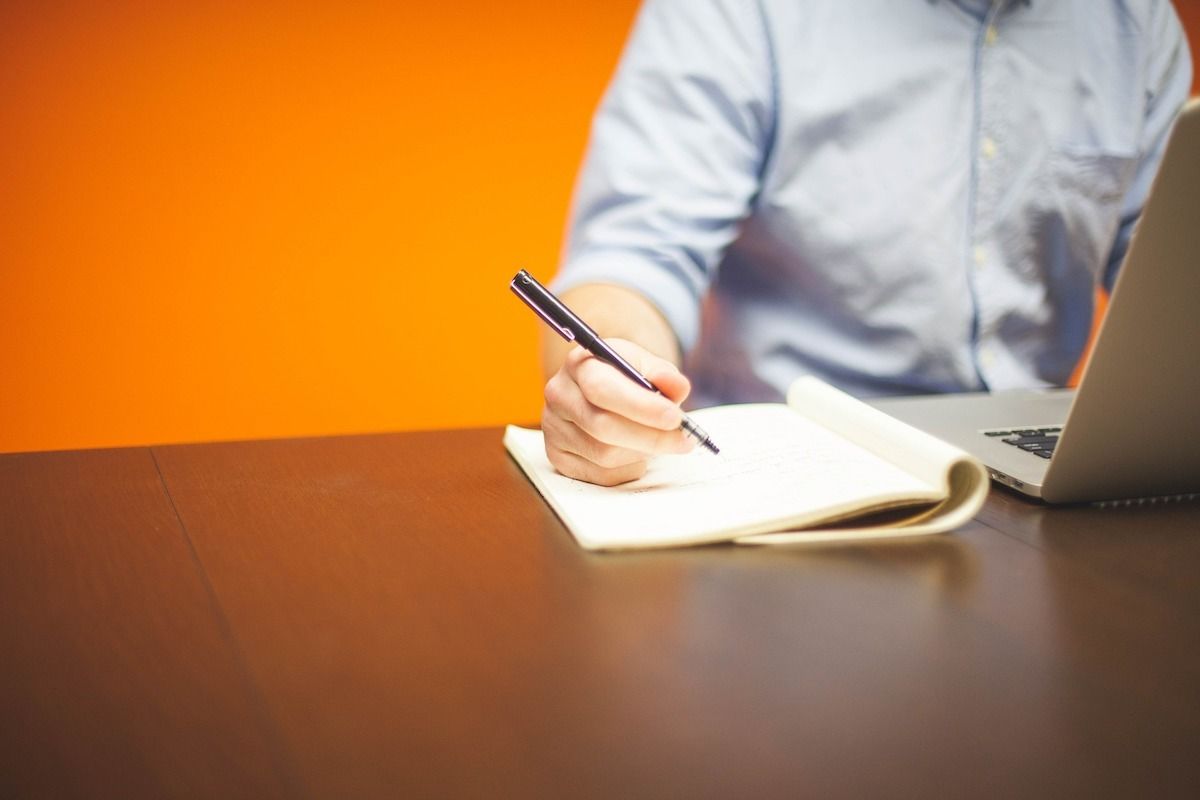 Here are a few key things to keep in mind when writing your pitch to podcasters on MatchMaker:  
Know who you are pitching to by doing your research about the show and its' host/s. If you've already listened to 2 episodes, then you should already have a good feel for this.

Keep it concise and direct. Podcasters want a pitch, not your life story. If you write blocks of text, your message will probably get ignored.

Suggest a couple of topic ideas that you could talk about in the conversation. Make it clear that your area of expertise is likely to be of interest to their audience.

Highlight what value you can offer the host. Are you willing to have them on your show? Do you have a following on social media? Will you help them promote the episode?

Don't forget to proofread. Because typos aren't great when it comes to making a good first impression.

Check out this article for more detail on how to craft the perfect podcast guest pitch.
Following Up
Don't worry if your initial message doesn't get a response. Life gets busy and so do inboxes. Remember, the hosts of popular podcasts likely receive multiple guest pitches a day, so don't take it personally!
The best thing to do is wait 5 working days and then send a short follow up message to give the host a polite nudge. If that doesn't work, wait another 5 working days and send a final follow up.
Then leave it at that. Any more messages and you're getting into dangerous territory. Remember, the host didn't ask for your submission and it's entirely up to them if they want you on their show or not.
Of course, it's polite to send a reply but some people don't feel comfortable saying no. So if you don't hear back after a couple of follow-ups just assume it's a no and they're not sure how to tell you.
How to Make a Good Impression as a Guest
This is arguably the most important step in the whole process. It's where the hard work begins. You need to convince the audience you're speaking to that your podcast is worth checking out. And if you try to do that by turning your interview into a sales pitch, you're going to fail. Hard.
Don't Try to Sell
Nobody likes when they feel like they're being sold to. So if you try to aggressively sell your podcast when you appear as a guest, you can almost guarantee listeners won't check it out. And then you'll have completely wasted all the time it took to get the booking in the first place. Don't be that person.
Plugging Your Podcast Tactfully
Of course, it's still good practice to mention your podcast now and again during the interview. But you need to do it tactfully. Wait for the right opportunity to arise first. If a topic comes up in conversation that you have previously addressed on your podcast, then it's fine to mention that. For example:
"This is actually something I recently did a full episode about on my podcast, but in broad terms, the key things to understand are…"
Mentioning your podcast in this way a couple of times throughout the interview is good practice. But don't try to crowbar in references where they don't fit. It'll disrupt the natural flow of the discussion and listeners will know exactly what you're up to.
Preparing Stories & Anecdotes
It's also worth going into each interview with a few good anecdotes and stories up your sleeve. The best podcast guests are always brilliant storytellers. Presenting information in a relatable narrative format is much more engaging, meaning listeners will be more likely to go check out your show.
Closing With a Call-to-Action
Lastly, it's worth remembering that most hosts will let you plug something at the end of the interview by asking something like "How can people find out more about you?". So don't panic too much if you didn't get to talk about your podcast. Simply close out the interview with a direct call-to-action encouraging listeners to go check out your podcast. It's preparing a little script for this and rehearsing it. The more compelling you can make your show sound, the more listeners it will attract.
For more on how to impress listeners during interviews, check out this in-depth guide on how to be a good podcast guest.
Get Booked on Podcasts the Easy Way
Creating a profile on MatchMaker.fm is the easiest way to book your next podcast guest slot. It's completely free to use and you can get set up in minutes.
The first step is to create your guest profile. Simply upload a photo, add your areas of interest, and fill in some basic details about yourself. For more on how to create the perfect guest profile, check out this article.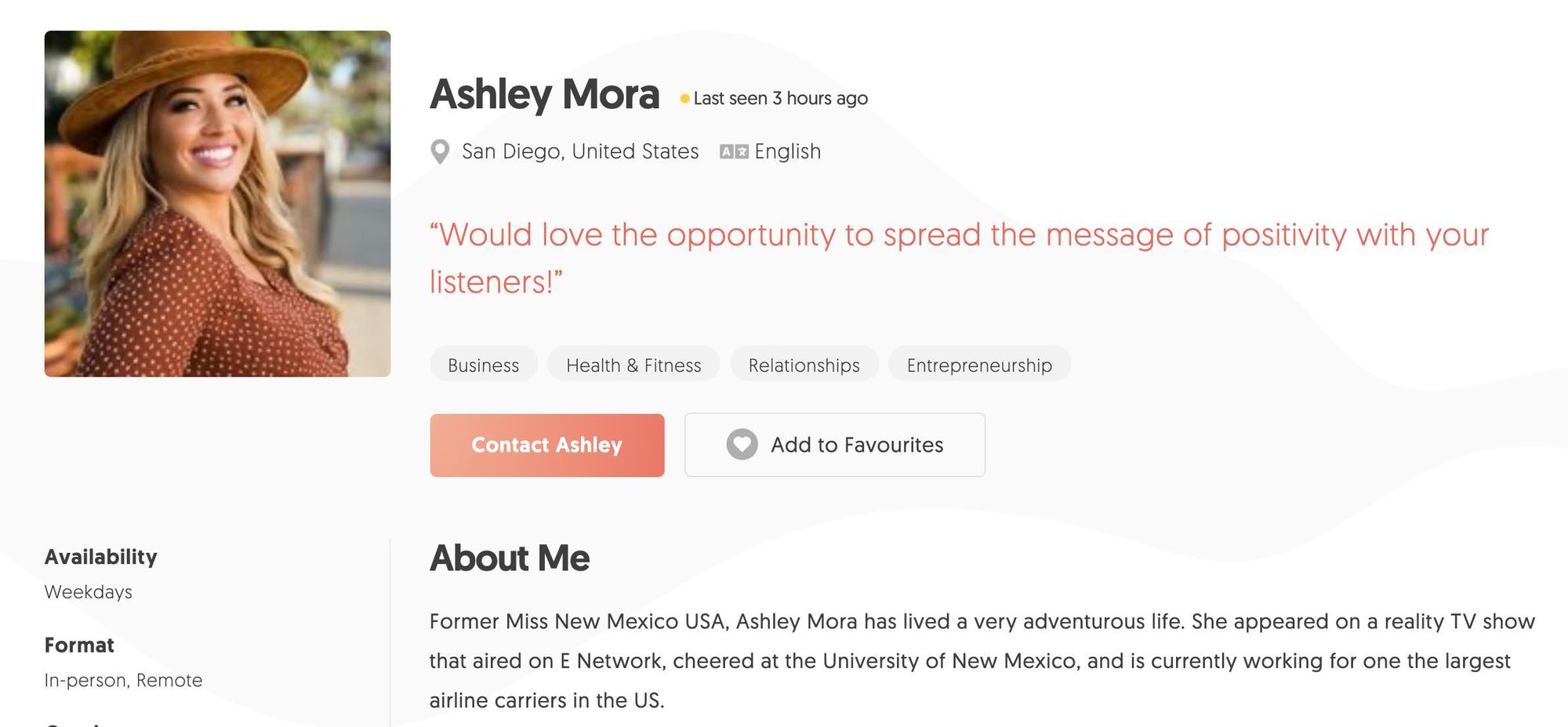 Book your next guest the easy way
With more than 40,000 members, MatchMaker.fm is the largest online community connecting podcasters & guests.
Join MatchMaker today
It's free to join!