Tired of the same old tunes playing in the background whilst you work?
Whether you're nestled in a home office or navigating the hum of a busy office, finding the best podcasts to listen to at work can make all the difference.
From shows about work that drive productivity to captivating tales that spark creativity, we've curated a list of the 25 best podcasts to listen to at work. So, whether you're looking for background ambiance or deep dives into interesting topics, our below picks are tailored for every work style.
Book Your Next Podcast Guest the Easy Way
With more than 70,000 members, MatchMaker.fm is the largest online community connecting podcasters & guests.
Join MatchMaker today
It's free to join!
25 of the Best Podcasts to Listen to at Work
Podcasts can be the perfect alternative when looking for things to listen to at work besides music. They offer an engaging mix of storytelling, expertise, and entertainment. So, let's dive into our list of recommended podcasts to find shows that'll keep you inspired and informed throughout your workday.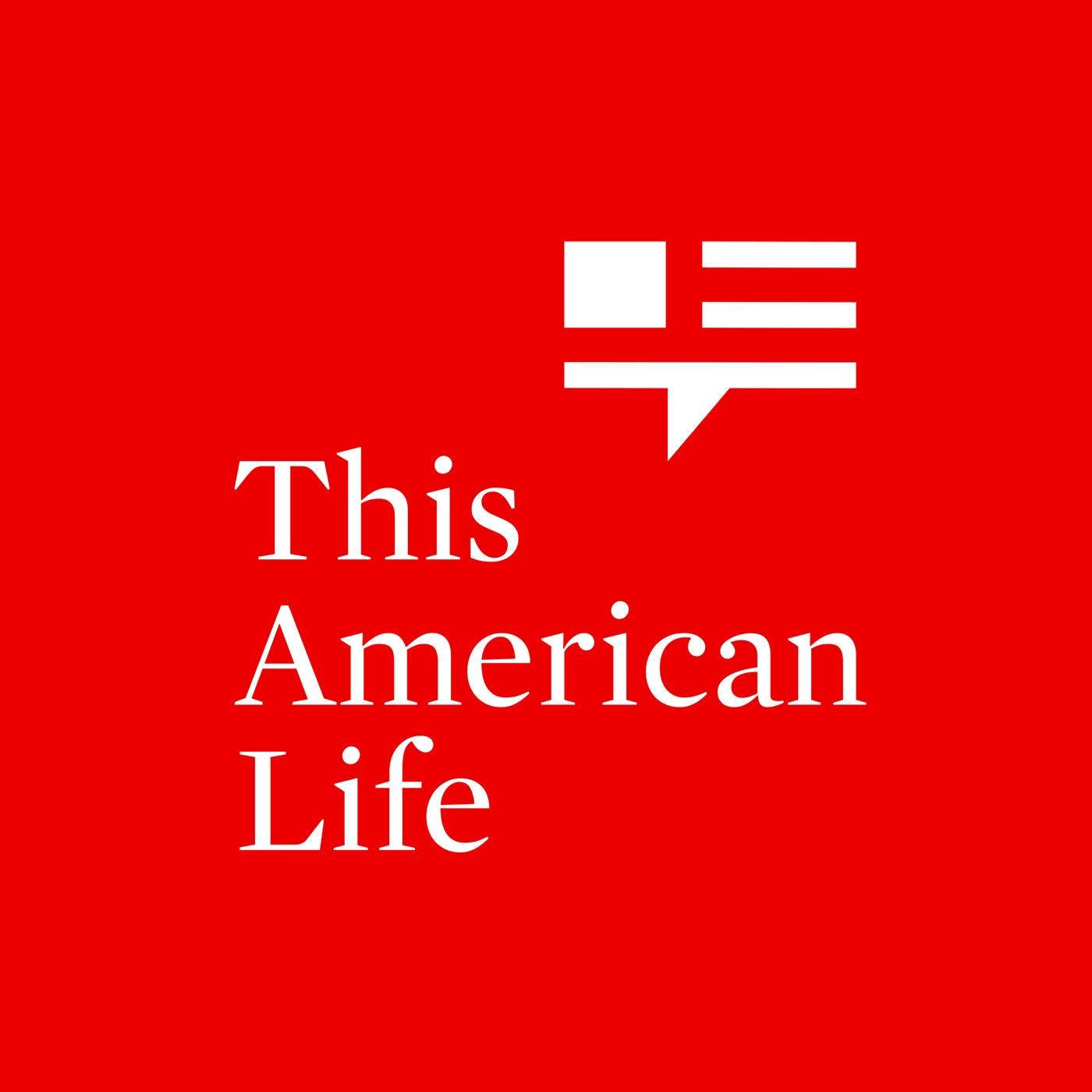 Topic: Stories
Delve into the mesmerising world of This American Life. Celebrated for its impeccable storytelling, this weekly podcast brings to life the stories of everyday Americans. Each episode revolves around a central theme, capturing various emotions and experiences.
Whether light-hearted chuckles or moments that evoke deep emotions, the show consistently delivers content that resonates with its listeners. It's a journey through the diverse tapestry of American life, making every episode a unique and memorable listening experience.
2. WorkLife with Adam Grant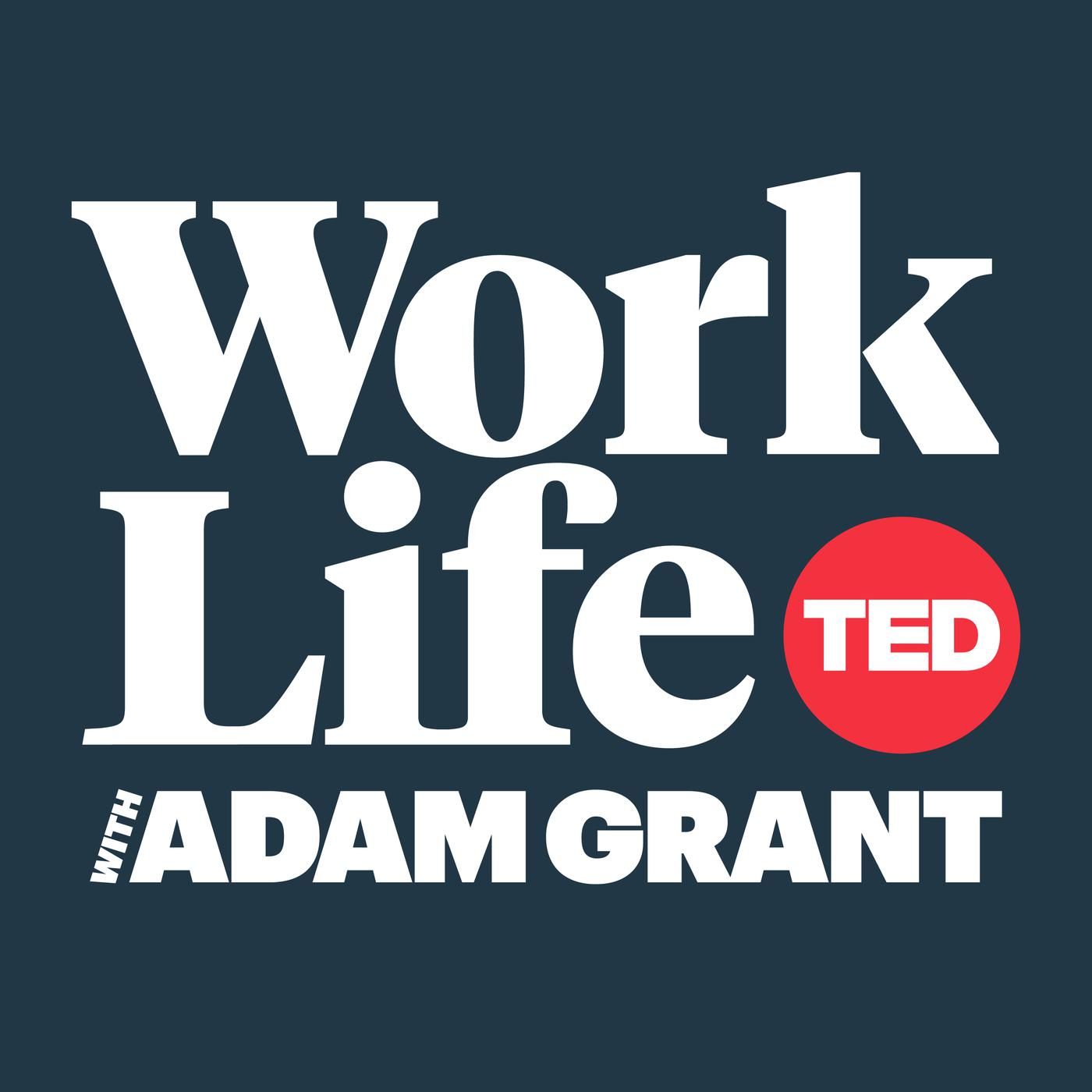 Topic: Work culture & dynamics
In a landscape where the dynamics of workplaces constantly evolve, WorkLife with Adam Grant serves as a beacon for understanding these shifts. Hosted by organisational psychologist and bestselling author Adam Grant, the podcast gives listeners a front-row seat to understanding the unseen dynamics that shape a thriving work environment.
Each episode unpacks how some of the most successful people navigate their careers, and how innovative companies craft positive work cultures. With Grant's extensive background and the podcast's compelling narrative, WorkLife is a treasure trove of insights for anyone aiming to thrive professionally.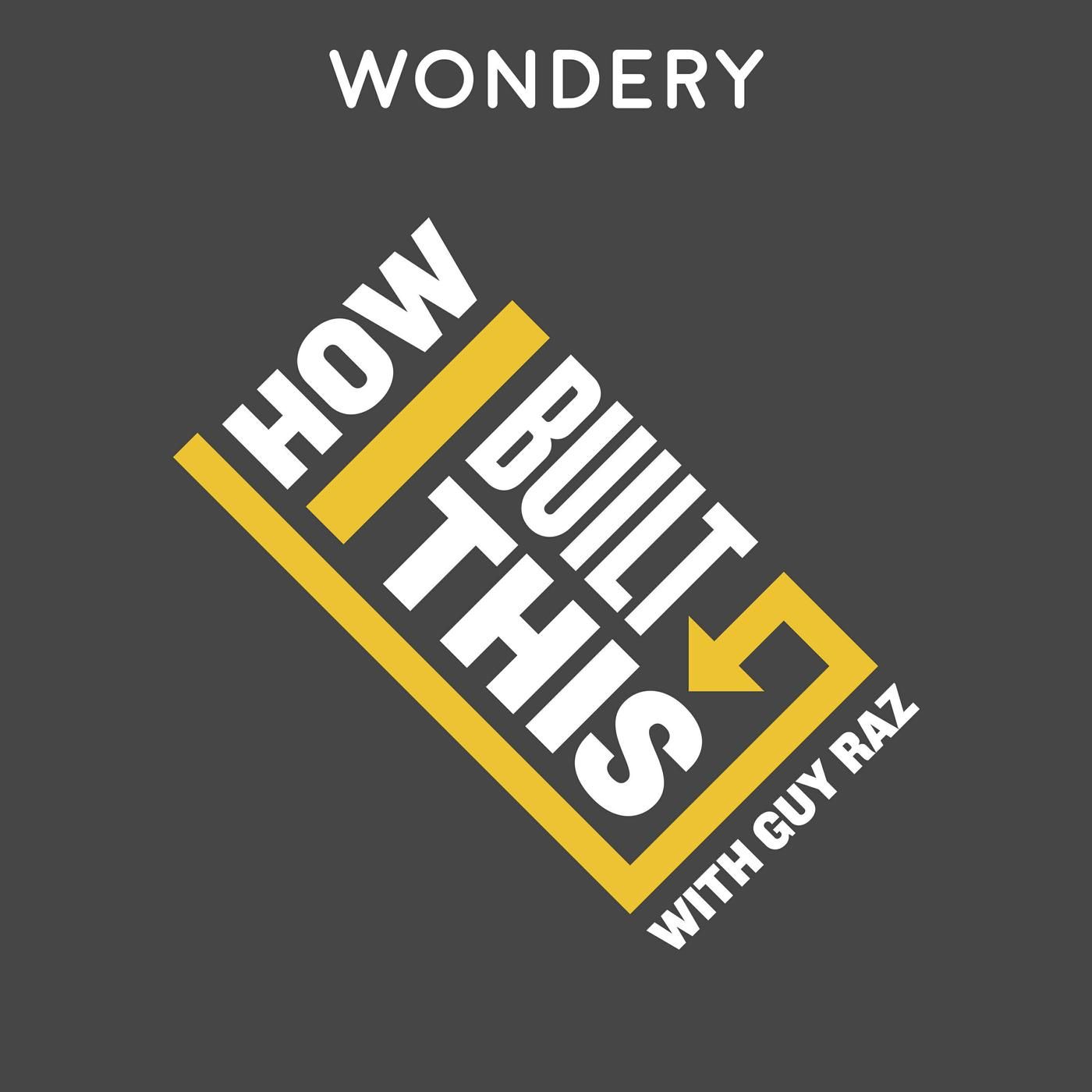 Topic: Entrepreneurship & business stories
Venture behind the curtain of some iconic companies with How I Built This. Hosted by the renowned Guy Raz, this podcast is a masterclass in entrepreneurship and innovation.
From James Dyson (the brain behind the Dyson company) to Joe Gebbia (co-founder of Airbnb), each episode features insightful conversations with top industry leaders. This podcast isn't just about the nuts and bolts of building a business - it's about the real-life stories of people who've done it.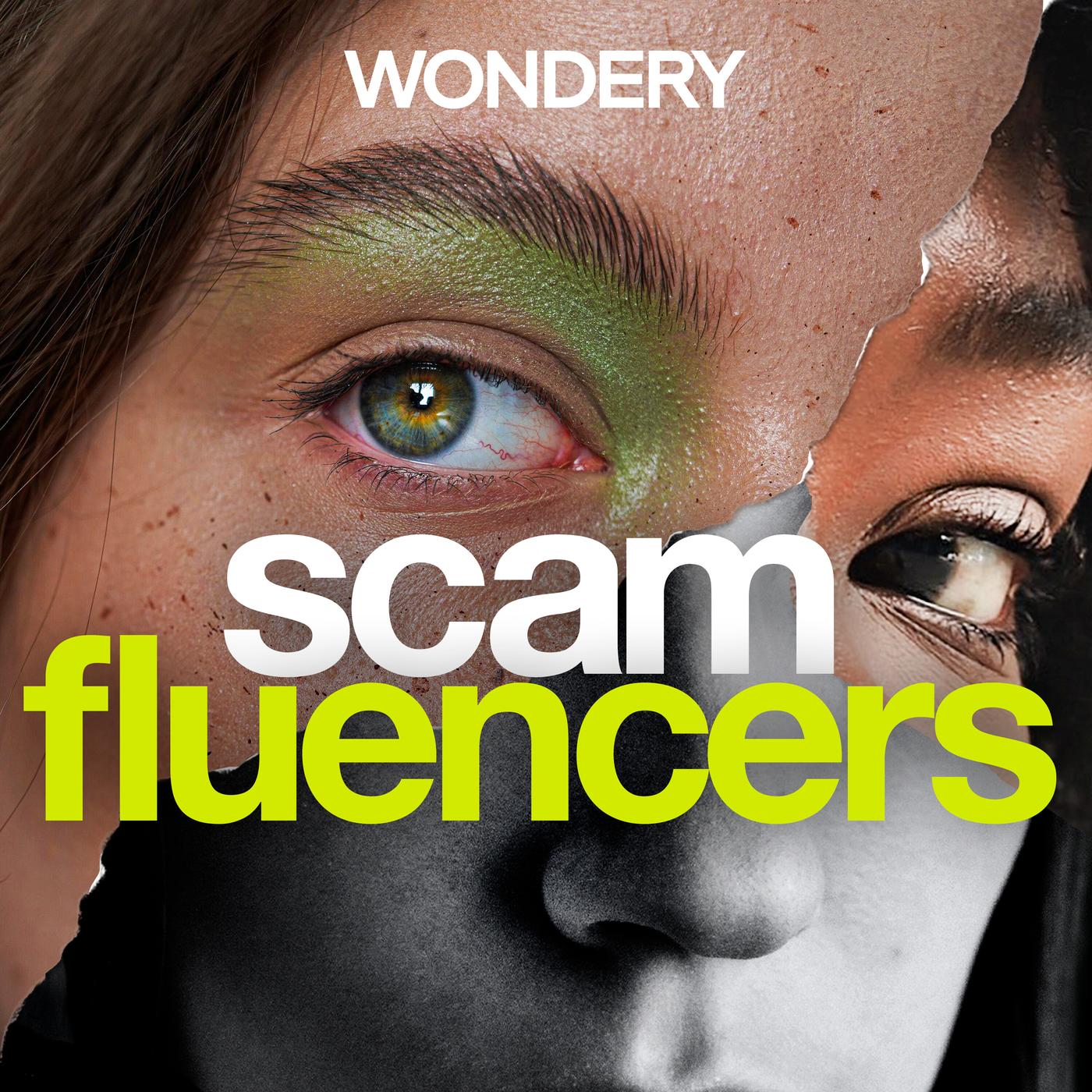 Topic: Digital scams & influencer culture
In an era of digital influence, not everything you see is genuine. Enter Scamfluencers, a captivating deep dive into the underbelly of influencer culture, social media, and online scams. This podcast exposes internet personalities' hidden tactics and deceptive practices to deceive and profit off unsuspecting followers.
By unmasking fake gurus, counterfeit products, and shady online courses, Scamfluencers serves as a cautionary guide in the age of digital deceit. This podcast offers an eye-opening journey into the darker side of the internet.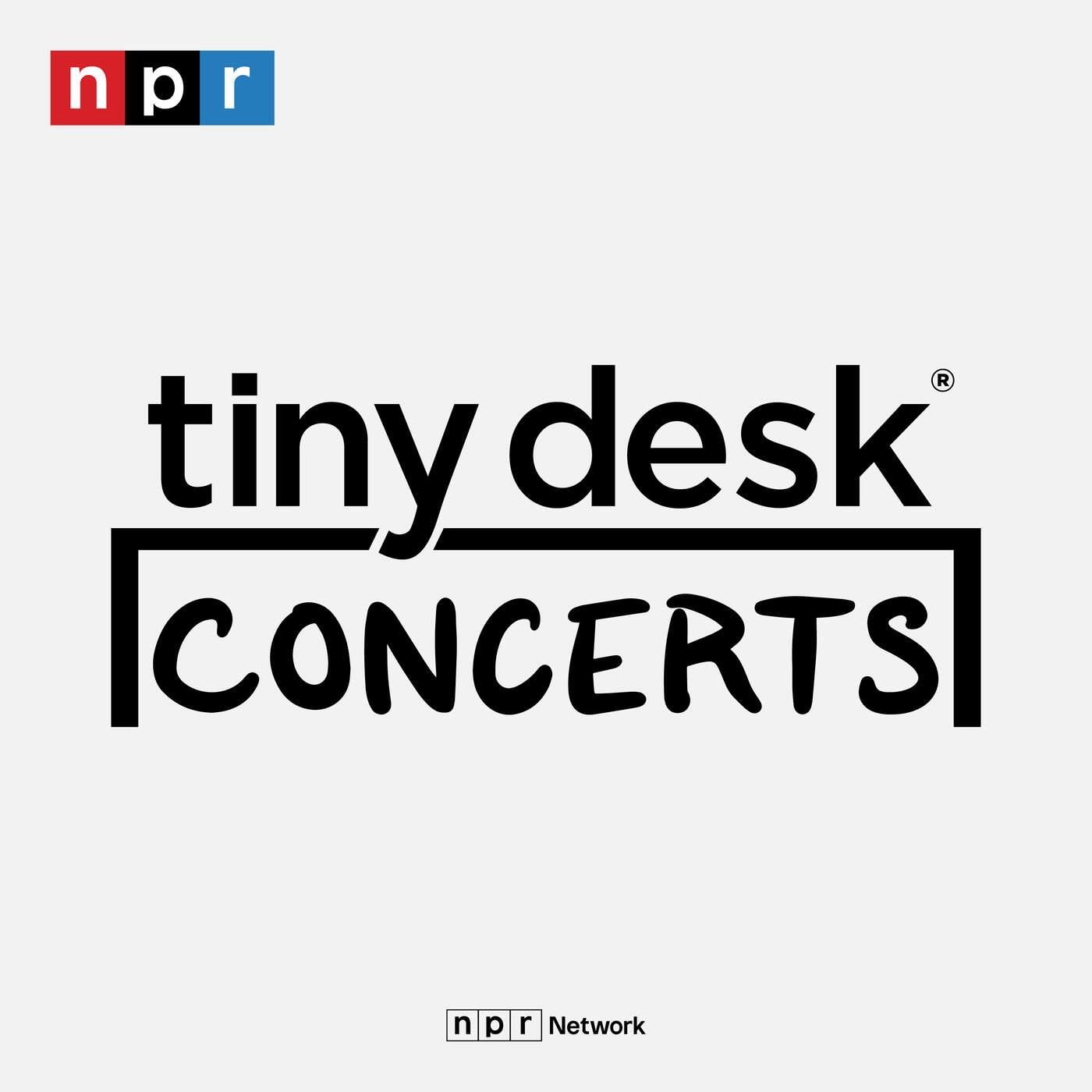 Topic: Music & live performances
Experience the magic of live music in its most intimate form with Tiny Desk Concerts. Originating from the NPR Music office, this series invites artists, from budding musicians to established global icons, to perform stripped-down sets at a desk.
The charm of Tiny Desk is its raw, unfiltered nature - free from the usual concert trappings. Artists deliver performances that are both personal and powerful. Every episode offers a unique blend of genres and styles, making it a refreshing auditory treat.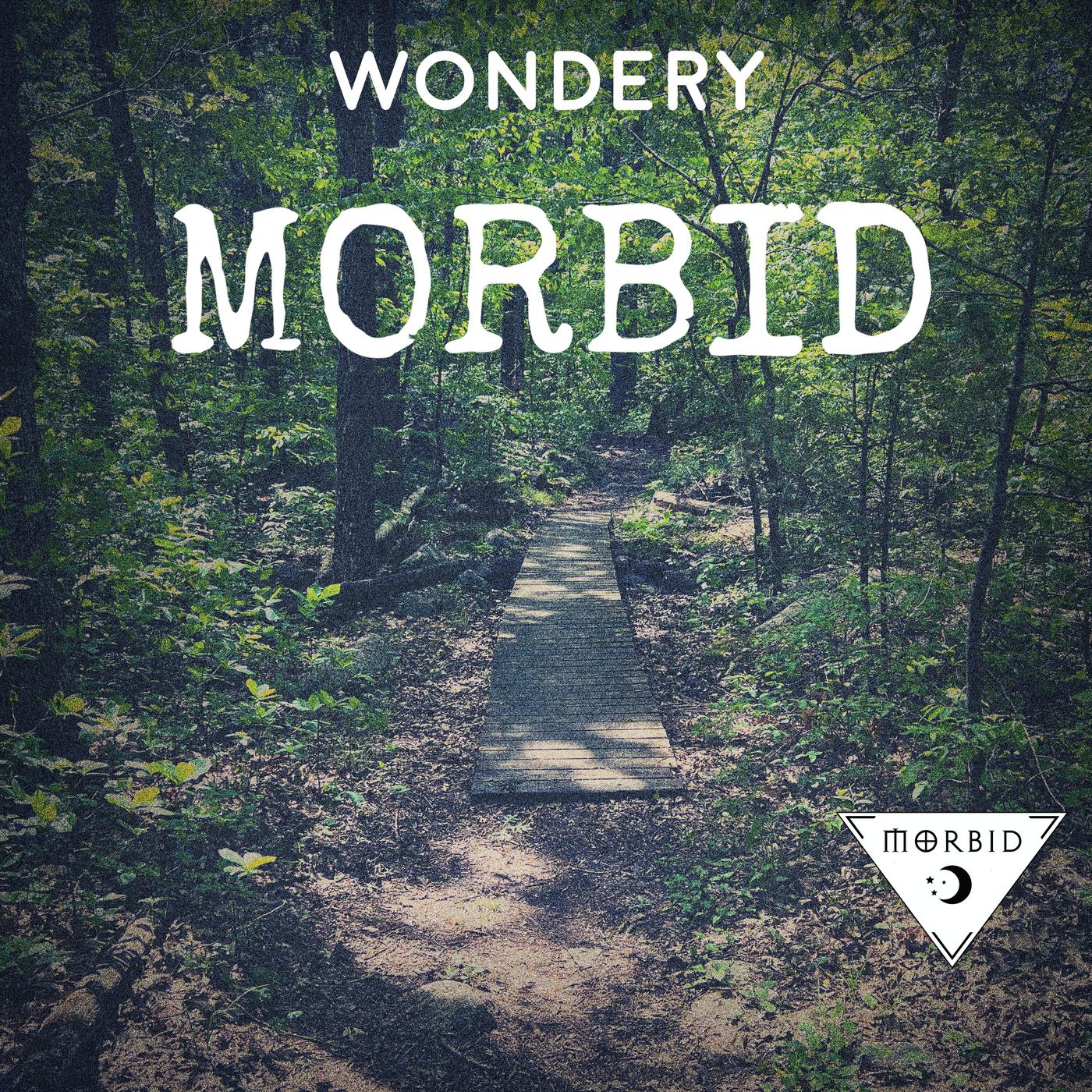 Topic: True crime
For those with a penchant for the macabre and an interest in the dark corners of criminality, Morbid: A True Crime Podcast is a must-listen. Hosted by Alaina Urquhart and Ashleigh Kelley, the show delves deep into some of the most chilling and notorious crimes in history.
Each episode masterfully dissects a case, offering listeners a combination of meticulous research and engaging storytelling. From unsolved mysteries to well-known serial killers, Morbid provides fresh perspectives on often-told tales, ensuring that even seasoned true crime aficionados are kept on the edge of their seats.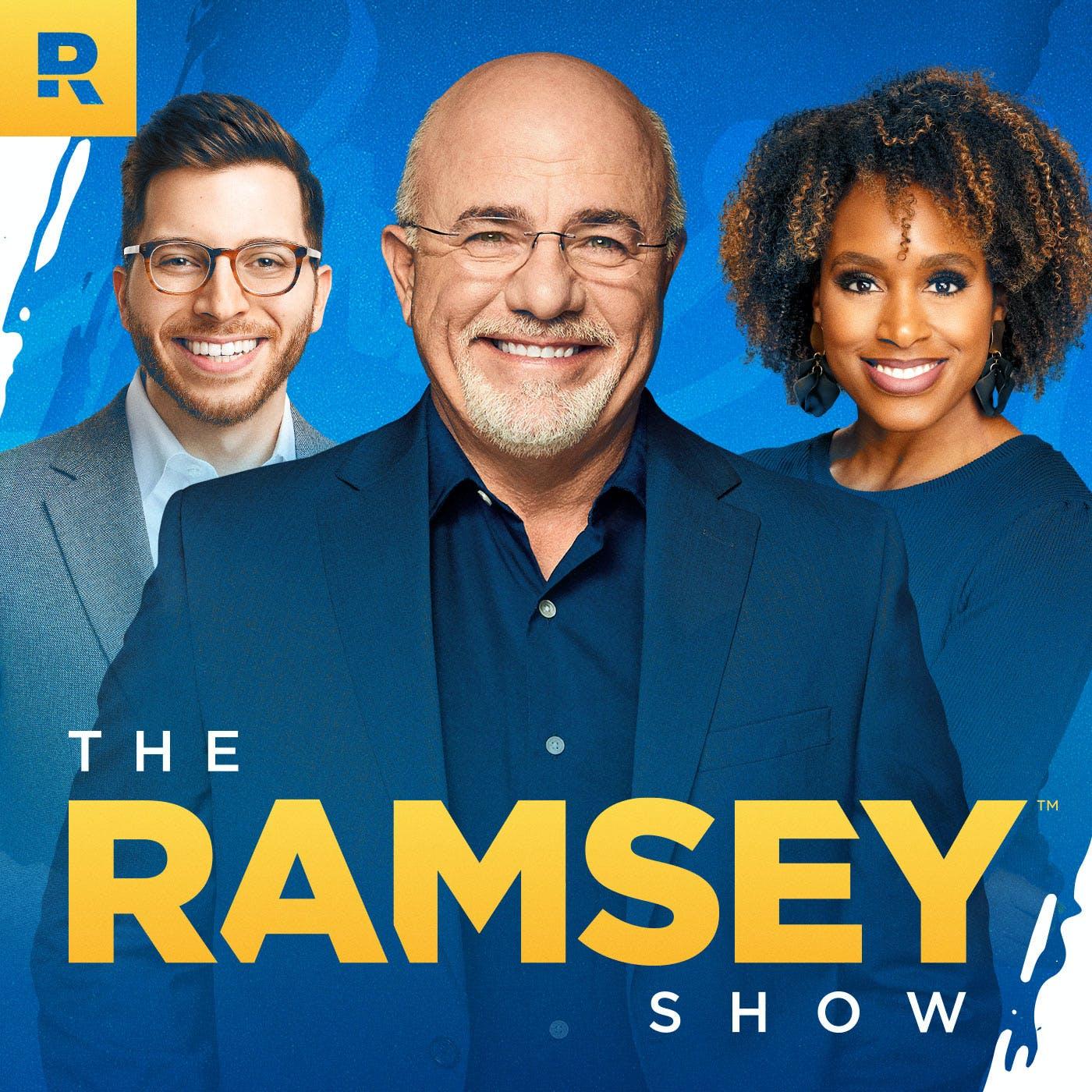 Topic: Personal finance & money management
Dive into the world of personal finance with The Ramsey Show. Renowned financial guru Dave Ramsey, along with a team of co-hosts, breaks down complex money matters into digestible, actionable advice. Whether you're grappling with debt, looking to invest wisely, or simply aiming to craft a budget that sticks, the episodes cover many different financial topics.
The direct, no-nonsense approach that Dave brings to the table has garnered a dedicated listener base, all eager to improve their relationship with money. Equip yourself with financial wisdom and make informed decisions with this invaluable resource in your podcast for work line-up.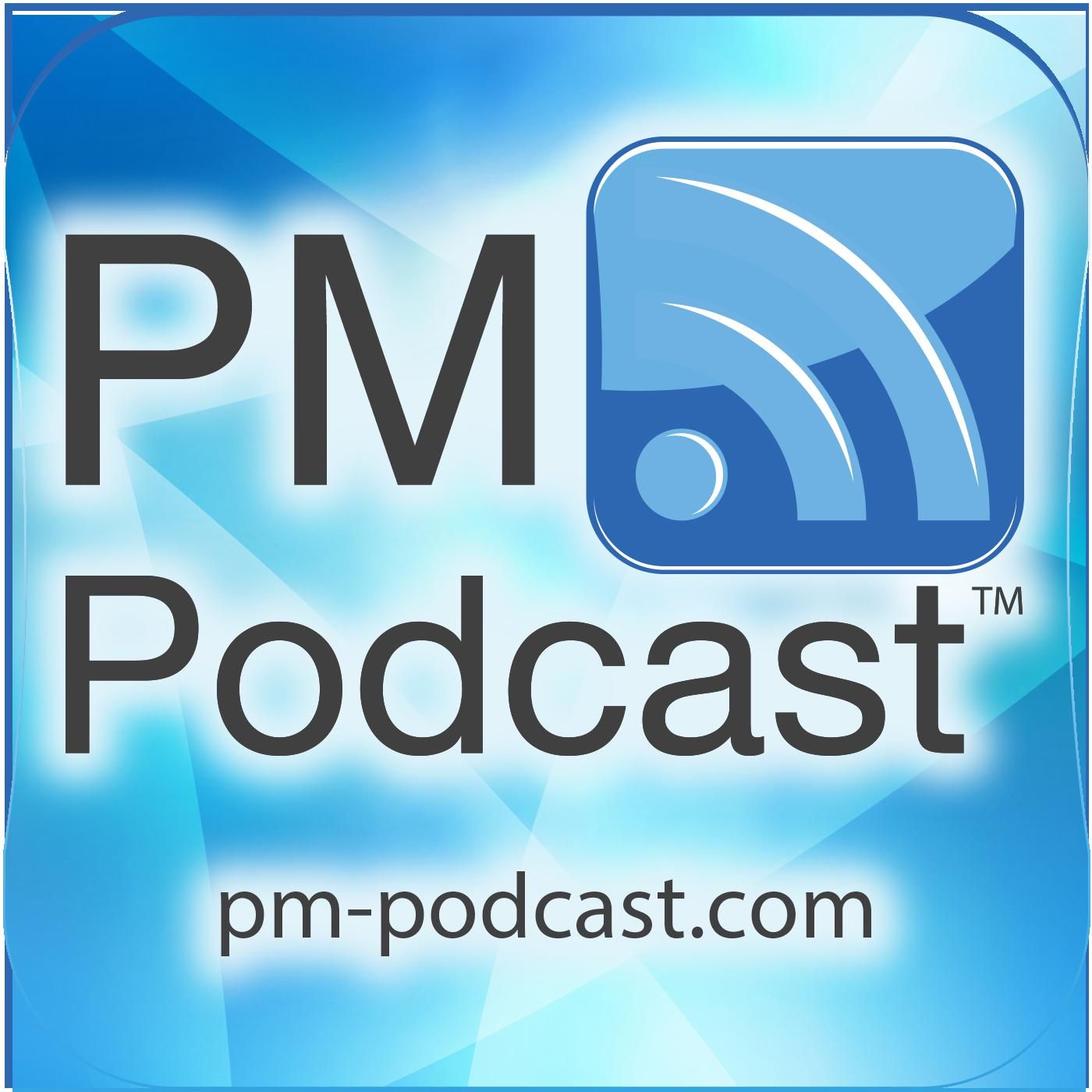 Topic: Project management & leadership
Tailored for both novices and seasoned professionals, this podcast delves into the nuances of effective project leadership, strategy, and execution. Through enlightening interviews with industry experts, listeners gain invaluable insights on managing teams, handling complex projects, and navigating the challenges of modern project management.
The host expertly unpacks methodologies, tools, and best practices, ensuring every episode has actionable takeaways. Whether you're leading a small team or overseeing a large-scale initiative, The Project Management Podcast provides the tools and inspiration to manage projects with precision and confidence.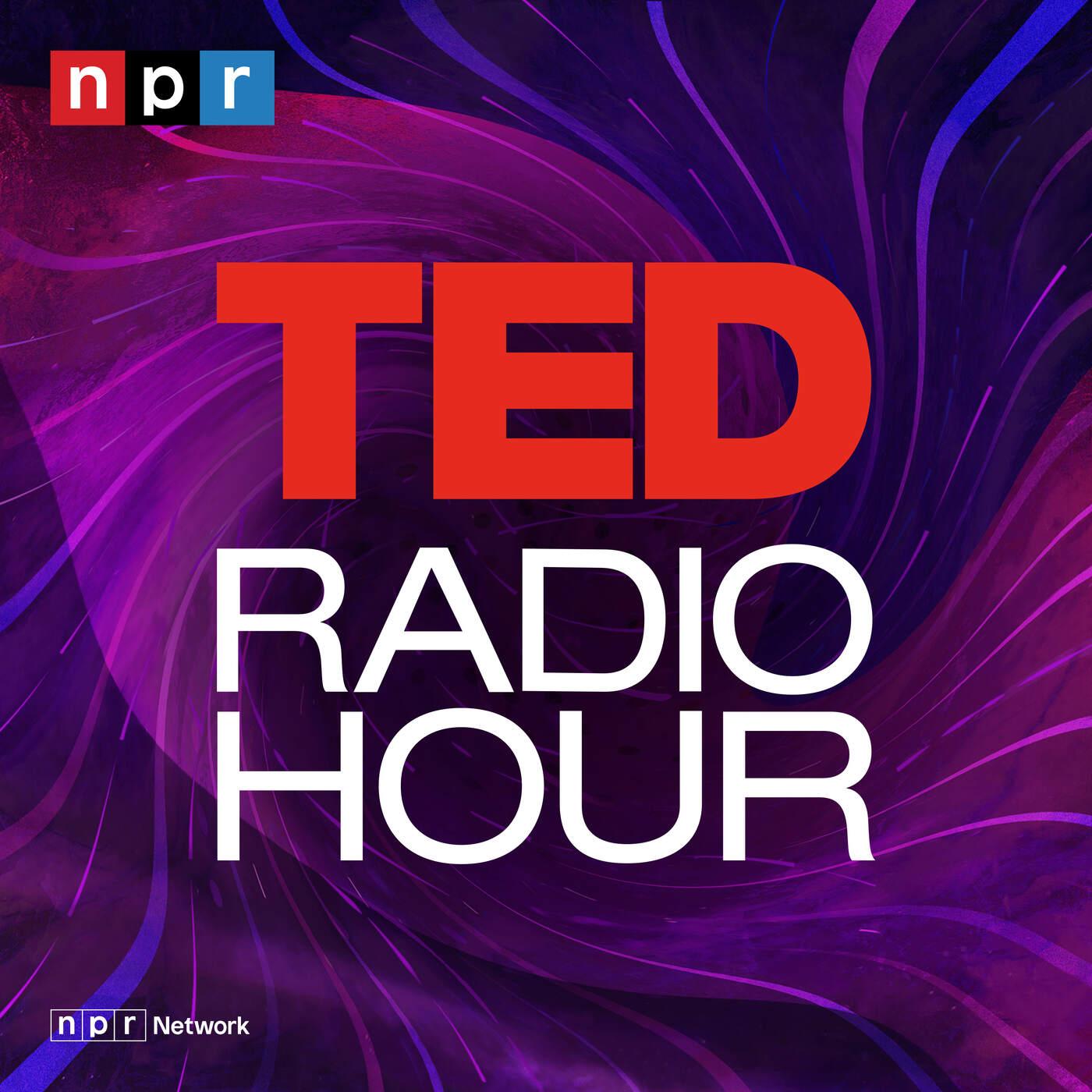 Topic: Ideas & insights
Are you searching for something new to invigorate your mind during the workday? TED Radio Hour is the best podcast to listen to at work if you want to delve into the profound mysteries and innovations of our age.
Exploring the biggest questions of our time with the help of the world's greatest thinkers, host Manoush Zomorodi delves deep into captivating topics - from astonishing inventions and fresh approaches to age-old problems and holistic understandings of mental health. This podcast doesn't just inform - it challenges, inspires, and propels us to learn more about the world, our communities, and ourselves.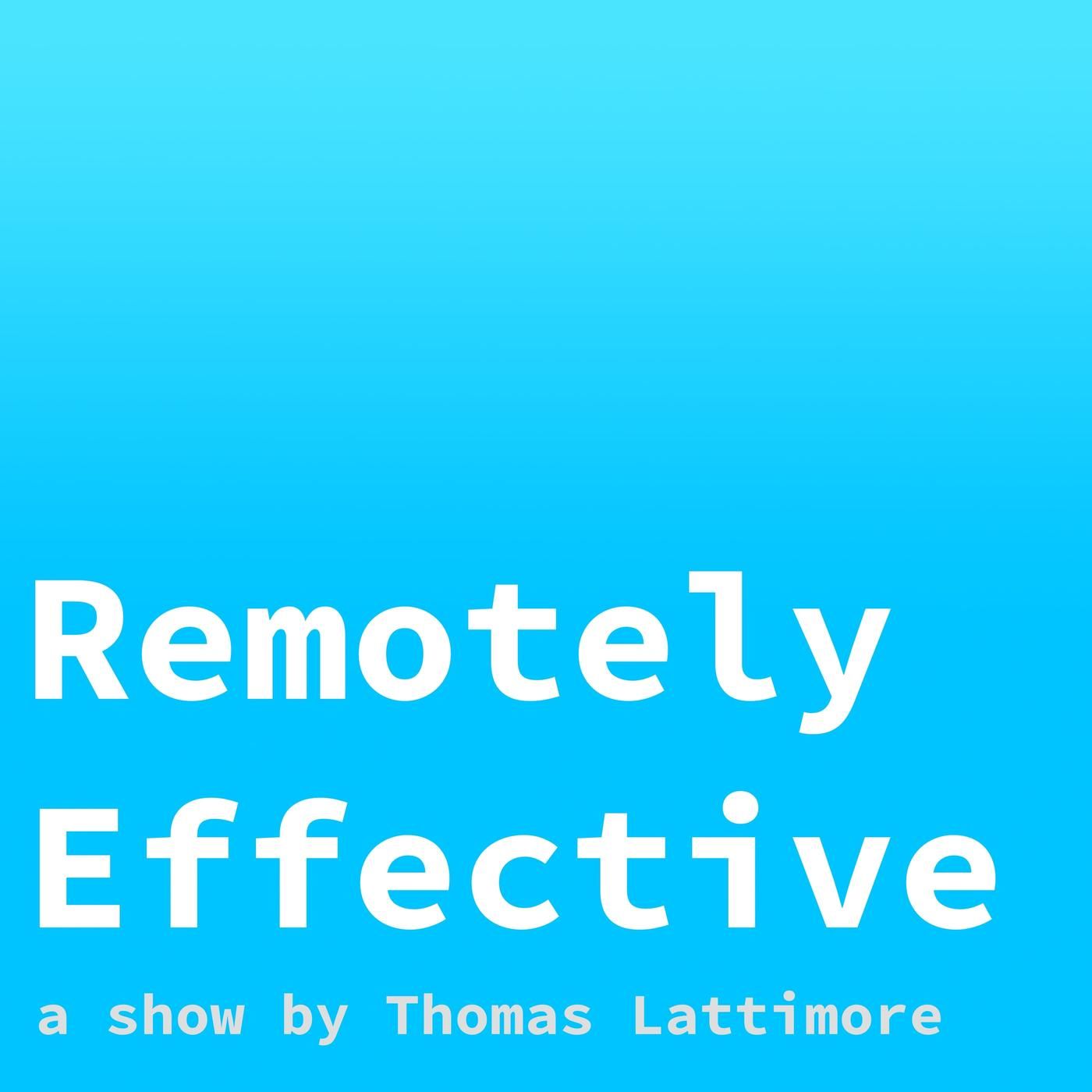 Topic: Remote work & productivity
In today's evolving work landscape, mastering the art of remote work has become essential. Remotely Effective zooms in on the challenges and triumphs of working from a distance, offering actionable insights and strategies to optimise productivity and maintain a healthy work-life balance.
Whether you're a remote work veteran or transitioning to a home office setup, this podcast is an invaluable guide to maximising efficiency and effectiveness. It's one of the good podcasts to listen to, especially in a world where distance working is rapidly becoming the norm.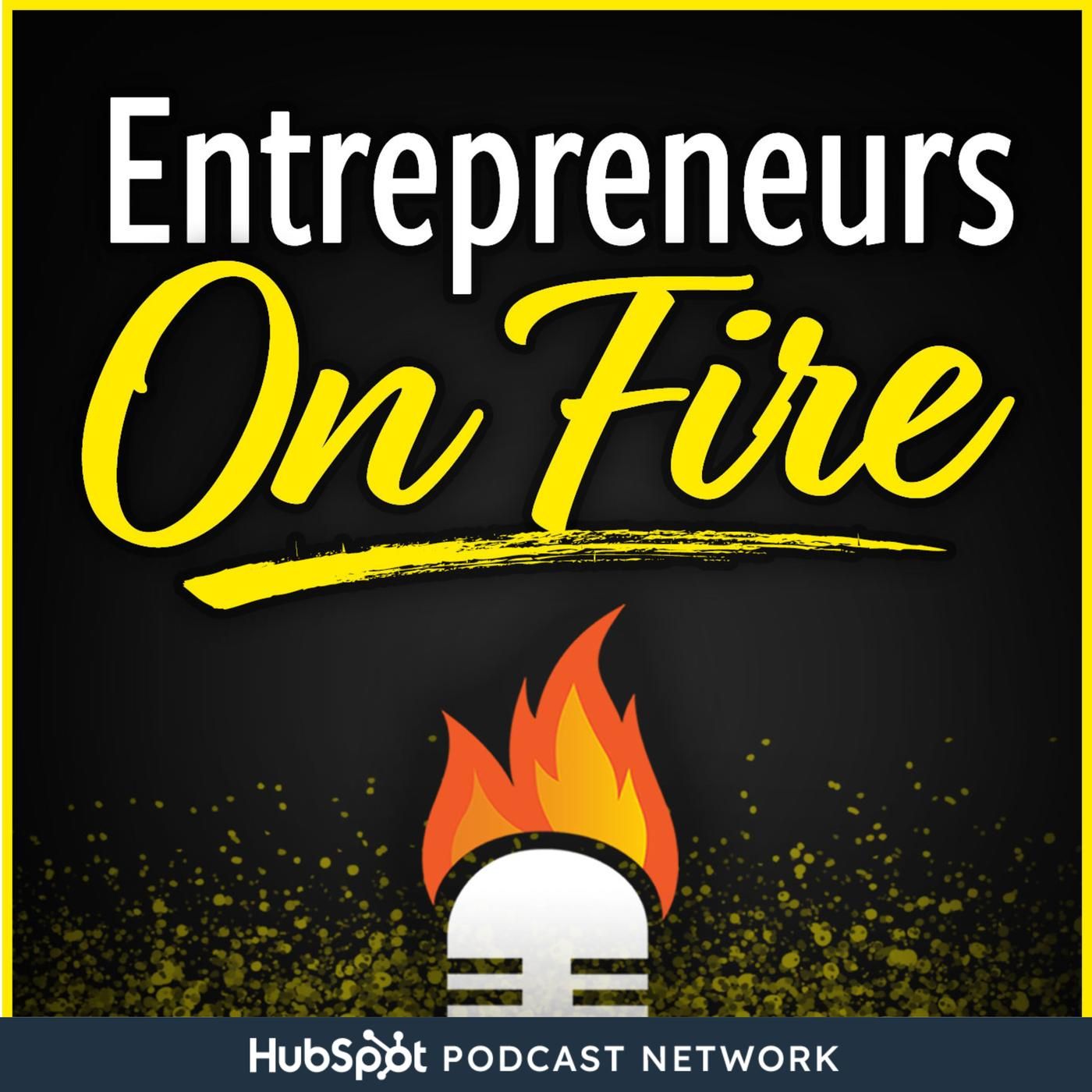 Topic: Business & entrepreneurship
If you're deeply entrenched in the online business world or even just dipping your toes in entrepreneurial waters, Entrepreneurs on Fire is the business podcast you've been searching for. Host John Lee Dumas lights up the microphone with riveting interviews, bringing successful entrepreneurs front and center to share their fiery passion, pitfalls, and proven strategies.
It's no wonder that when deciding what to listen to at work, many budding and seasoned entrepreneurs choose this podcast to ignite their business knowledge and stoke their motivational fires.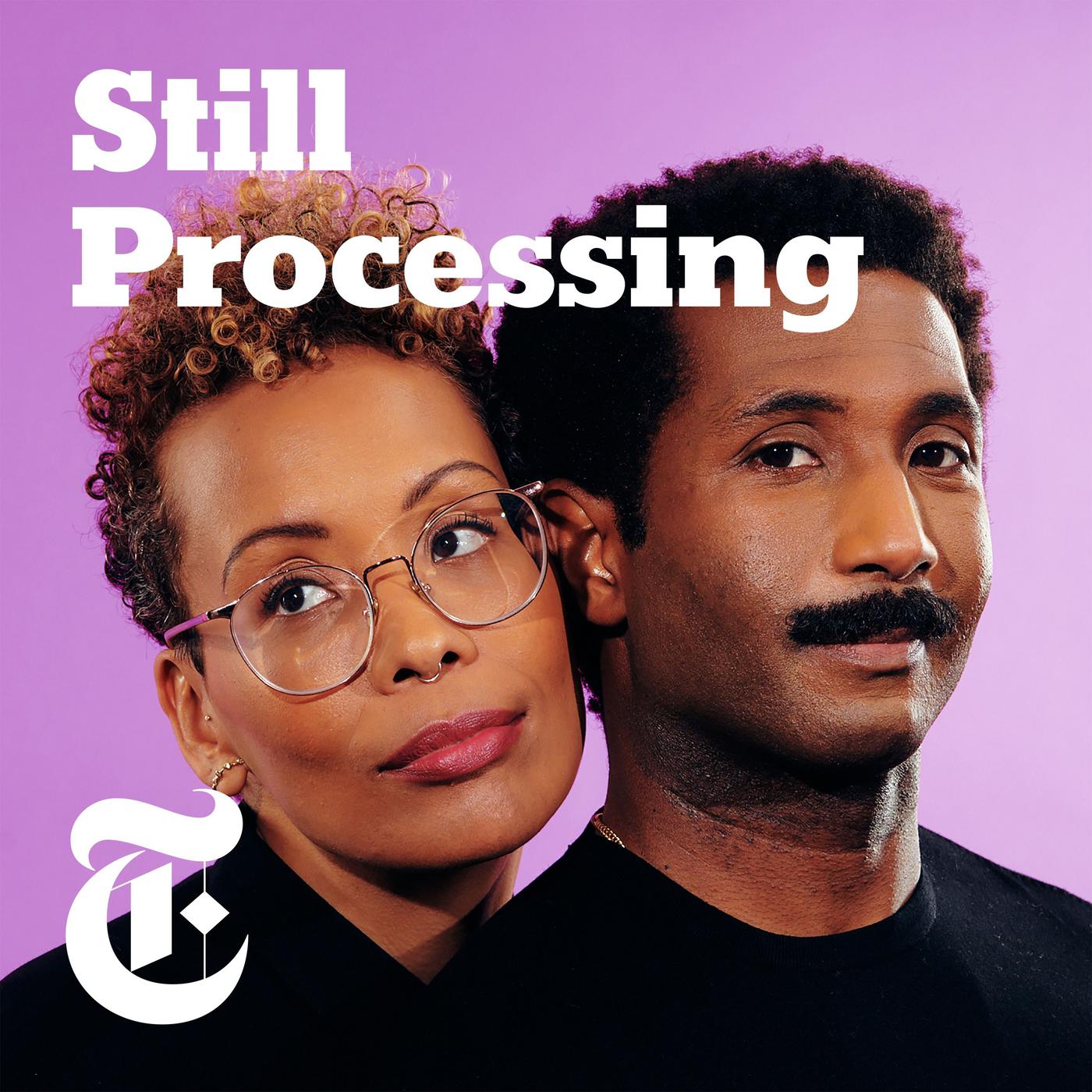 Topic: Pop culture & society
Dive into the vibrant world of pop culture with Still Processing. Hosted by New York Times culture writers Jenna Wortham and Wesley Morris, this podcast delves deep into the cultural phenomena that shape our world, from movies and music to art and politics. As one of the most awesome podcasts on our list, its sharp commentary and fresh perspective invite listeners to see the world through a different lens.
Still Processing challenges listeners to think critically about the media they consume, making it an essential addition for anyone keen on staying informed and engaged with the ever-evolving cultural landscape.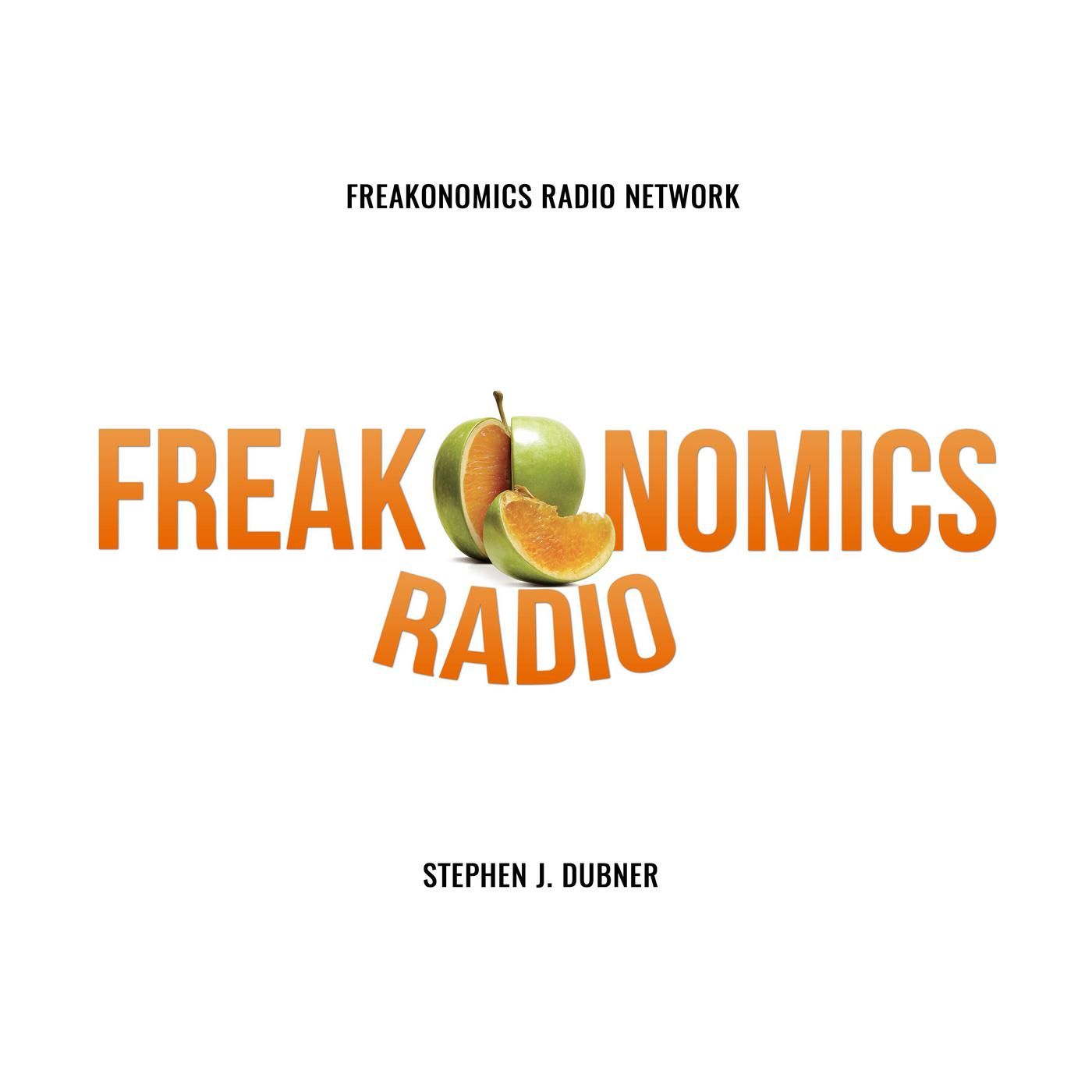 Topic: Economics & society
Ever wondered why people act as they do, or how certain societal phenomena come to be? Freakonomics Radio might just have the answers you're seeking. Based on the best-selling book by Stephen J. Dubner and Steven Levitt, this podcast dives into the quirky, unexpected side of things that shape our world.
Its intriguing blend of economics and pop culture challenges conventional wisdom and uncovers the hidden side of everything. By bridging the gap between academia and the everyday, Freakonomics Radio offers fresh insights into the weirdest patterns of human behaviour and the larger forces at play.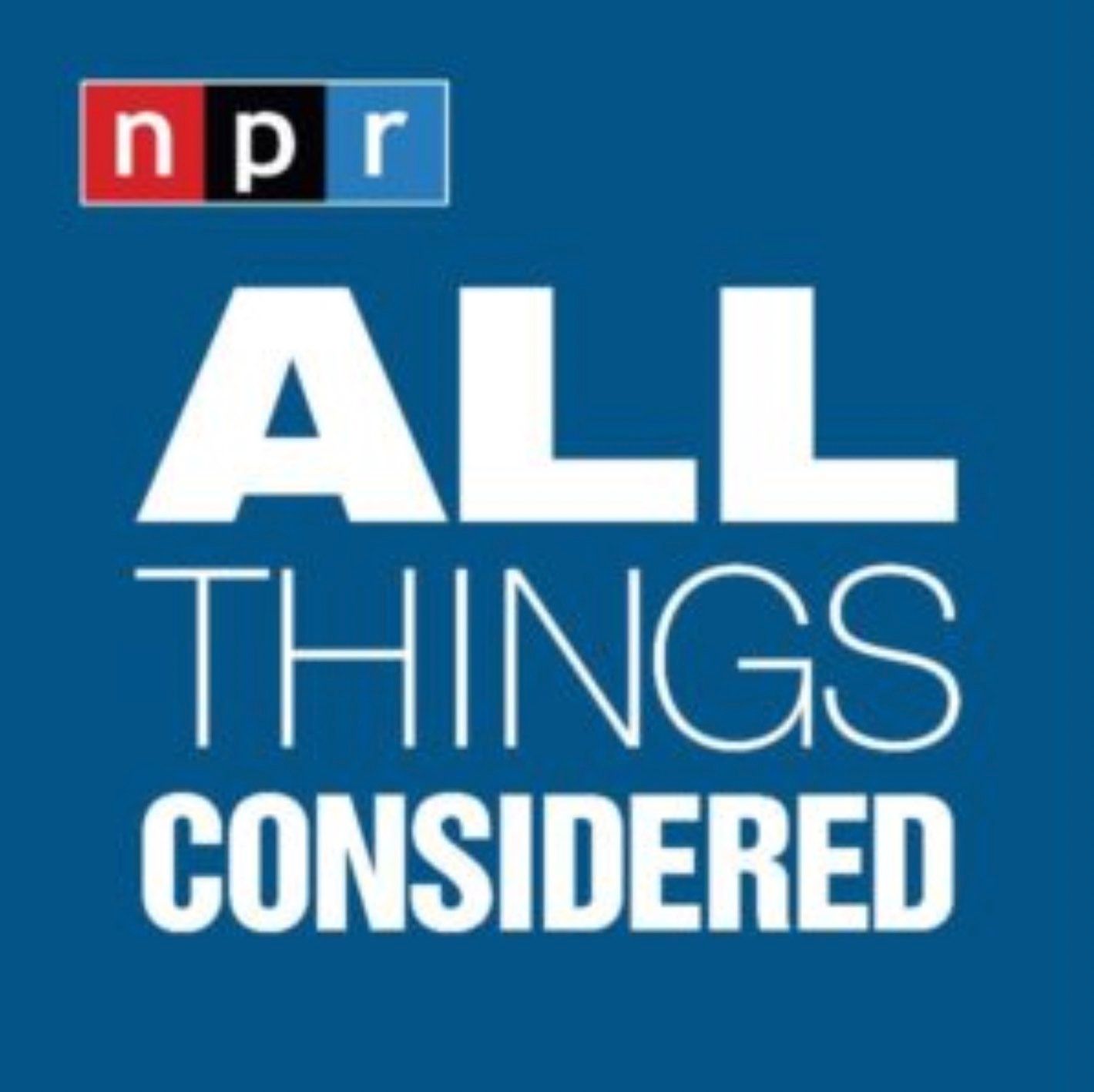 Topic: News & society
All Things Considered stands as a titan in news podcasts for those who want a comprehensive look at the day's most pressing stories. As NPR's flagship program, it's delivered in-depth news, features, and commentaries since 1971. Its commitment to investigative reporting and rich storytelling gives listeners a panoramic view of the world, from top headline news to arts, music, and even the unique quirks that make our world so diverse.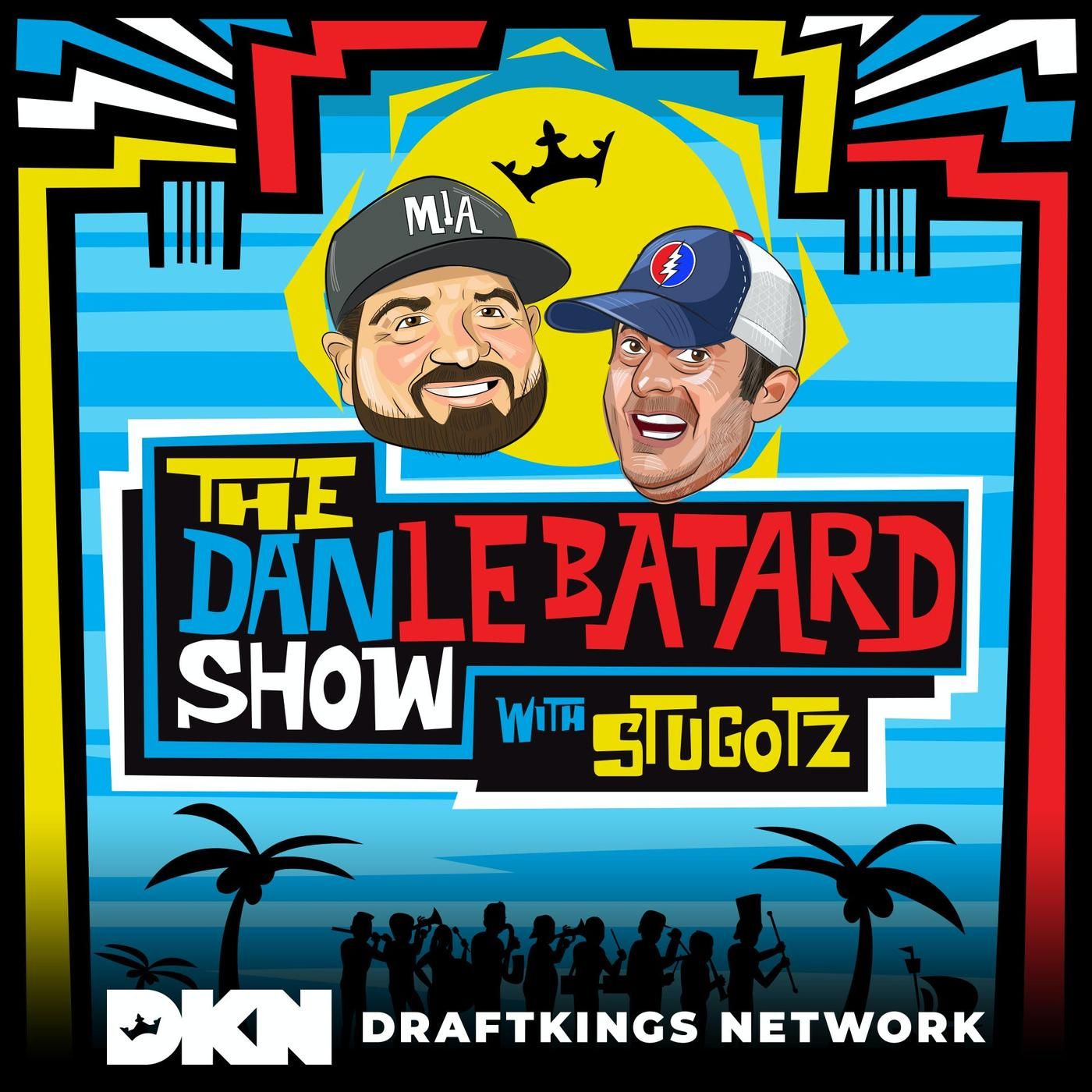 Topic: Sports & comedy
For sports enthusiasts fond of comedy, The Dan Le Batard Show with Stugotz is one of the best podcasts to listen to at work. Blending candid sports analysis with a hefty dose of irreverence, Dan and Stugotz provide a refreshing break from the often too-serious world of sports reporting. Their chemistry is undeniable, and their segments usually range from the insightful to the downright hilarious.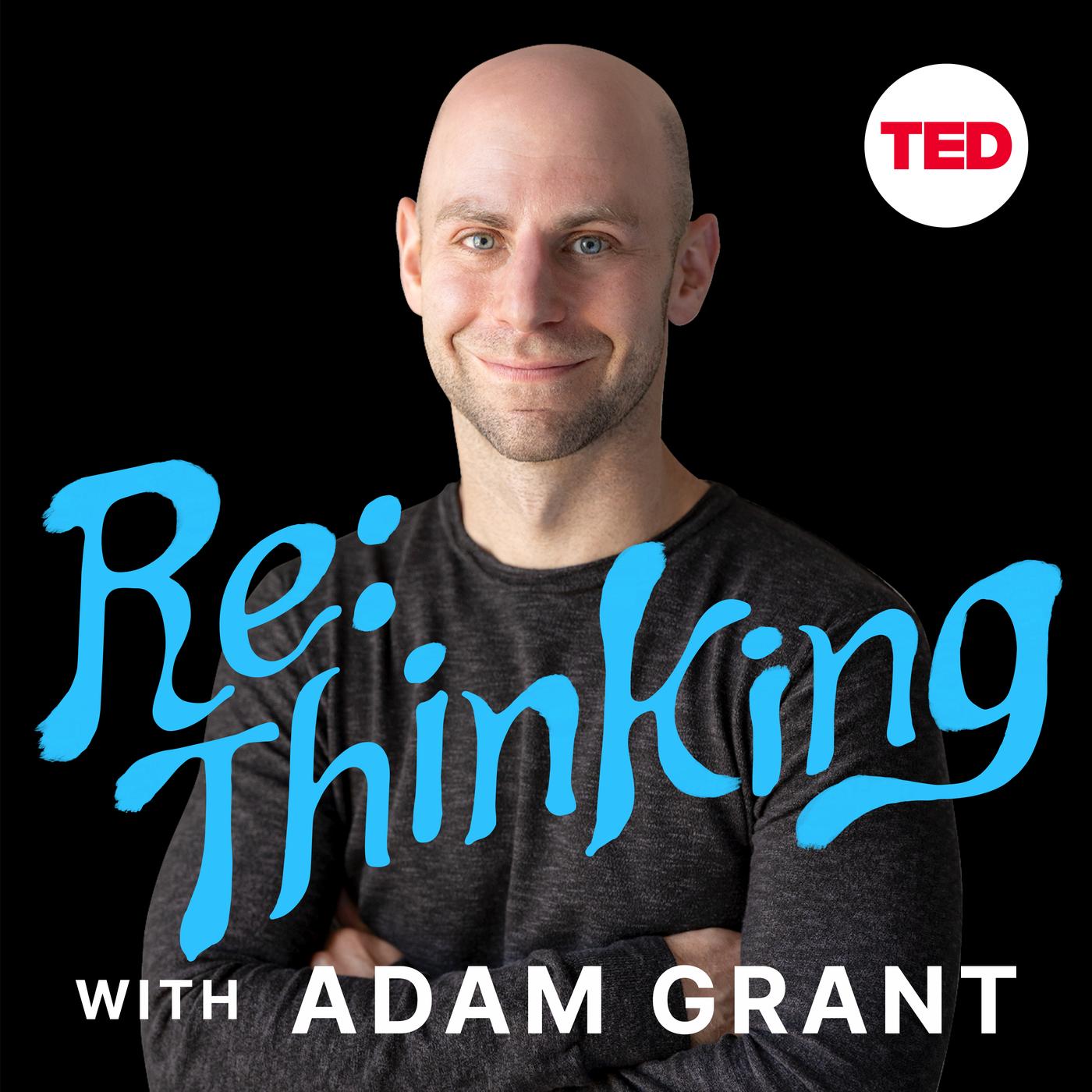 Topic: Society & culture
Presented by the TED Audio Collective, ReThinking is a treasure trove of insights from some of the brightest minds. Hosted by Adam Grant, this podcast invites a star-studded lineup of creators, achievers, thinkers, and leaders to share their invaluable thoughts. Whether it's the brilliance of Lin-Manuel Miranda, the resilience of Olympic medalists, or the business knowledge of Mark Cuban, every episode promises profound insights.
With its weekly episodes, ReThinking is an ideal accompaniment for those looking to inject their workday with inspiration and fresh perspectives.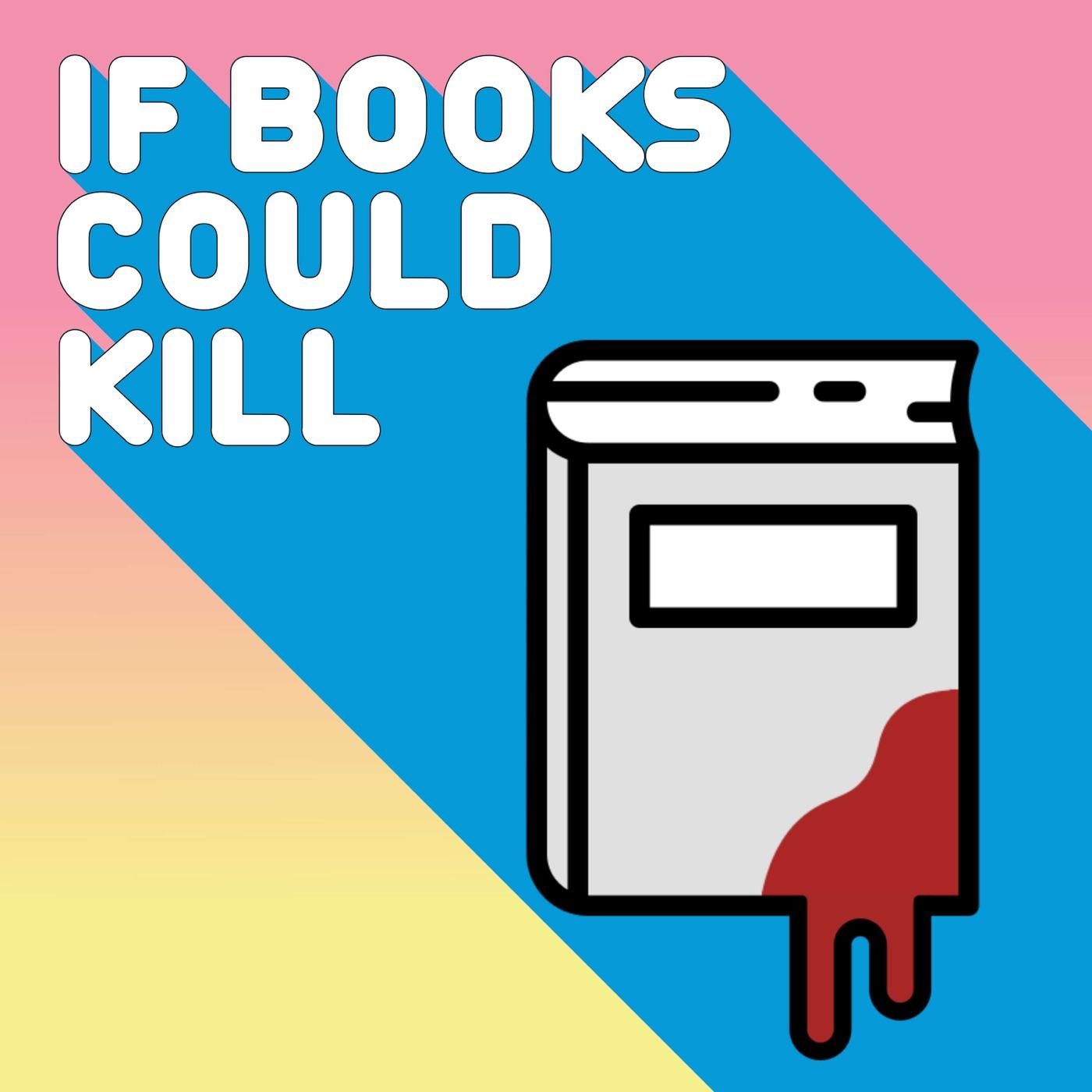 Topic: Literature & critical analysis
If Books Could Kill is a sharp-witted podcast hosted by Michael Hobbes and Peter Shamshiri. Delving into the realm of popular non-fiction books centred on American culture and politics, they cast a critical eye on bestsellers.
Taking on titles commonly found in airport bookshops, the duo humorously dissects flawed arguments, data misinterpretations, and unsound conclusions. They blend humour with keen observations, inviting listeners to both chuckle and critically examine the influence of these widely read works.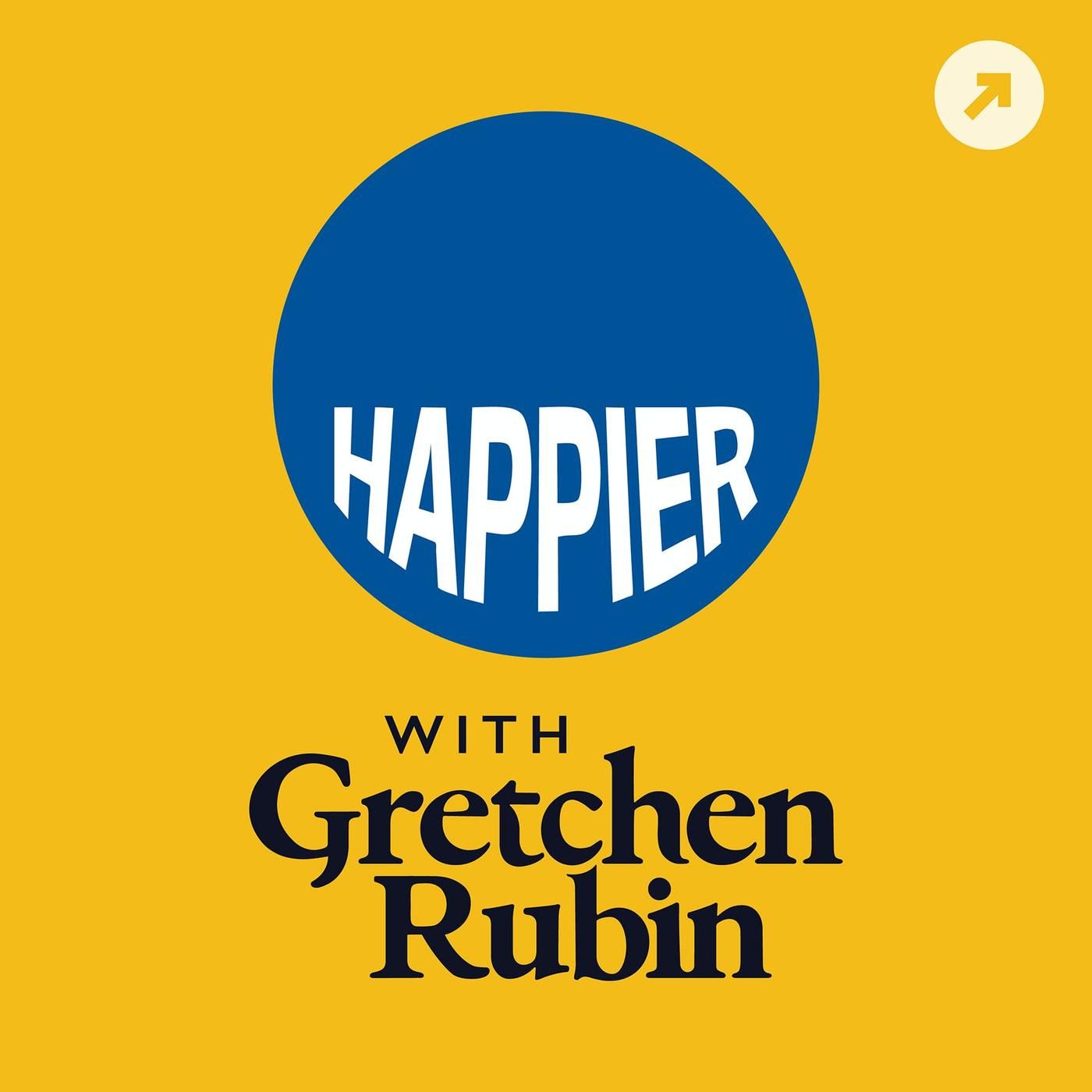 Topic: Self-help & well-being
Dive into the world of happiness with Happier with Gretchen Rubin. A New York Times bestselling author, Gretchen Rubin and her sister Elizabeth Craft dive deep into the art and science of happiness.
From practical advice on daily habits to philosophical discussions on the nature of happiness, this podcast is perfect for those seeking to uplift their mood and better their lives. Whether decluttering your space, tackling procrastination, or understanding your happiness archetype, Gretchen's insights and anecdotes make the journey enlightening and entertaining.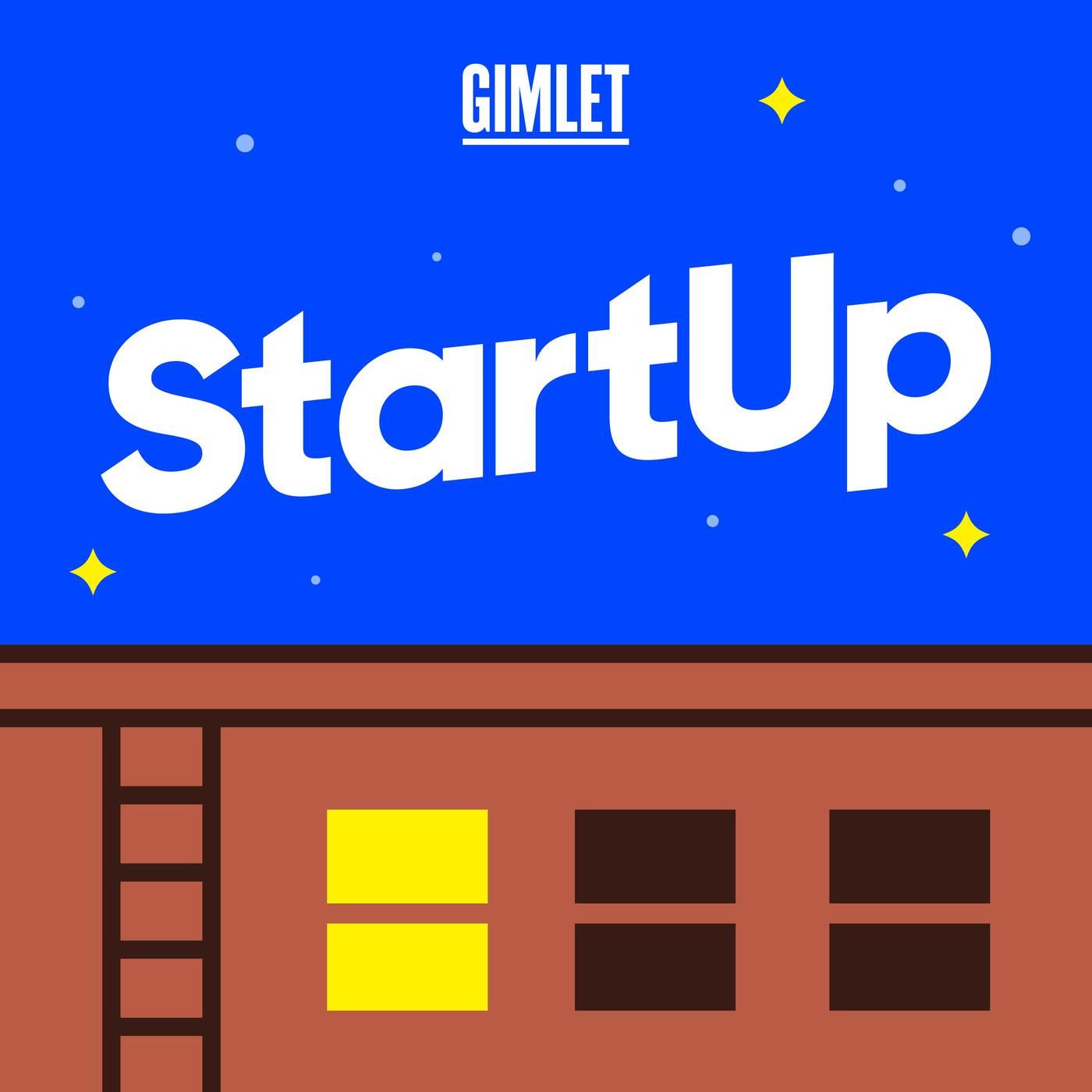 Topic: Business & entrepreneurship
If you've ever dreamt of launching a venture or just wish to dive deeper into the business world, StartUp is the podcast for you. Instead of the polished success stories we often hear, this show gives a raw, unfiltered view of the highs and lows of launching a startup.
From funding challenges to partnership dilemmas, StartUp showcases the real-world trials and tribulations of entrepreneurial journeys. It's not just for budding entrepreneurs; it's a fascinating listen for anyone curious about the business world's inner workings.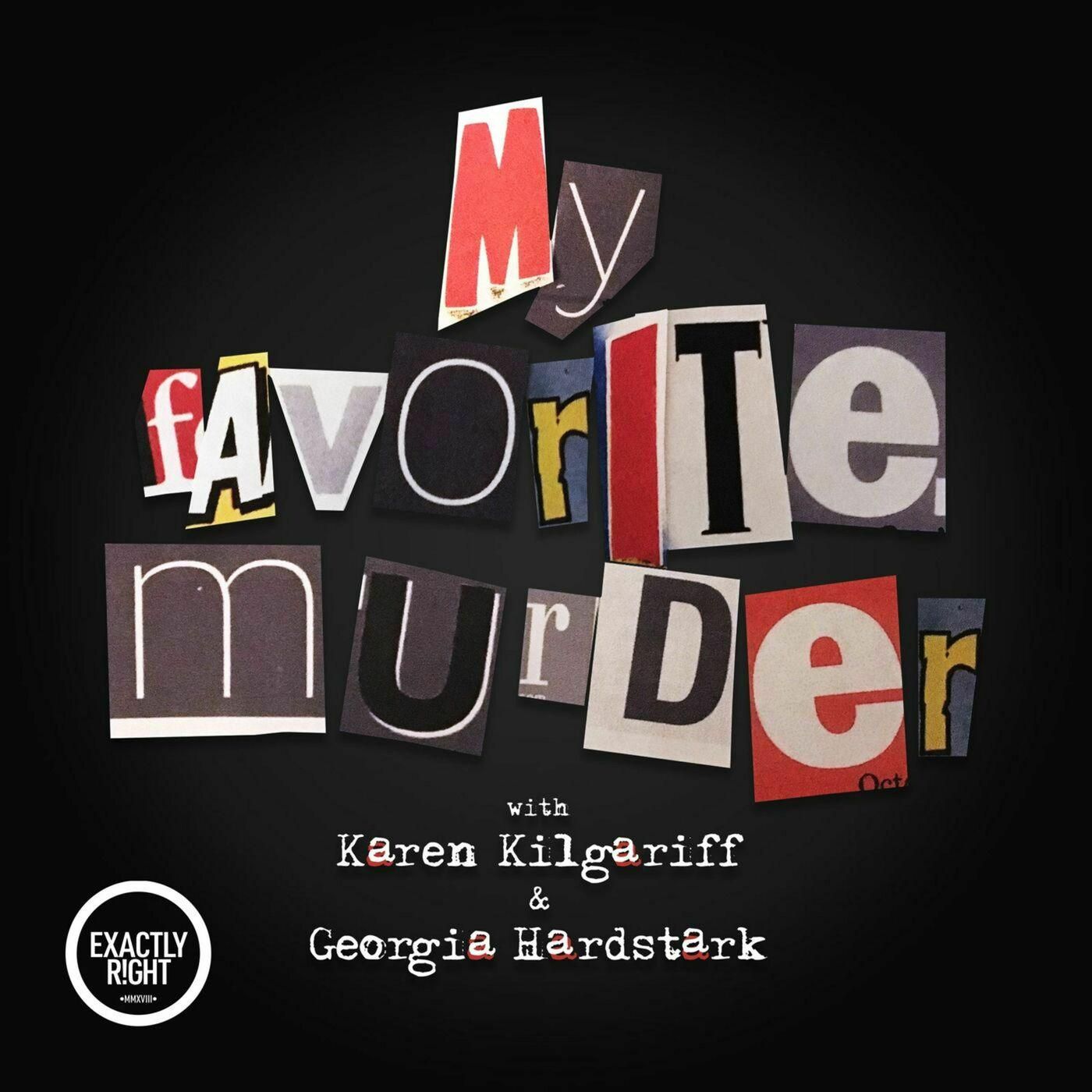 Topic: True crime & comedy
Step into the intriguing yet humorous world of My Favorite Murder. Hosts Karen Kilgariff and Georgia Hardstark take you on a journey through some of the most notorious crimes in history…but with a unique twist. Melding true crime, comedy, and frank discussions about mental health, they create a show that's as poignant as it is amusing.
The hosts weave humanity and compassion into their storytelling, ensuring listeners are informed and emotionally engaged. One moment you'll be tearing up, and the next you'll burst into laughter. Perfect for those who love crime stories but appreciate a good chuckle and some emotional depth.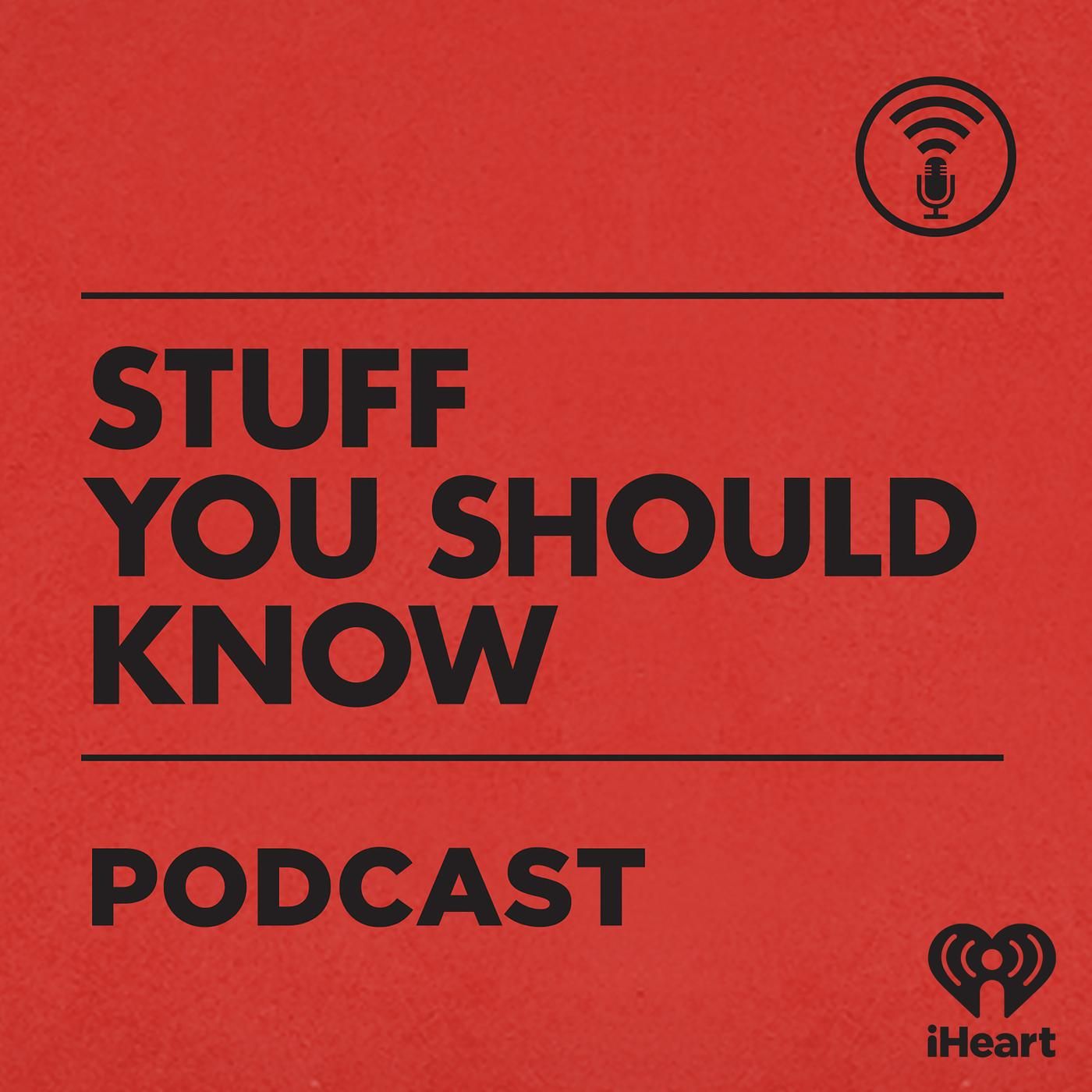 Topic: General & educational
For professionals seeking a captivating escape from spreadsheets and presentations, Stuff You Should Know provides the ideal mental getaway. Hosted by Josh Clark and Chuck Bryant, this podcast is a masterclass in quenching curiosity. Spanning topics from the intricacies of science and history to the nuances of pop culture, each episode offers a deep dive into subjects you thought you knew and those you've never pondered.
Whether you're a trivia buff or simply curious about how the world ticks, Stuff You Should Know feeds your intellect and satisfies your curiosity. Each episode is a delightful exploration that educates as it entertains.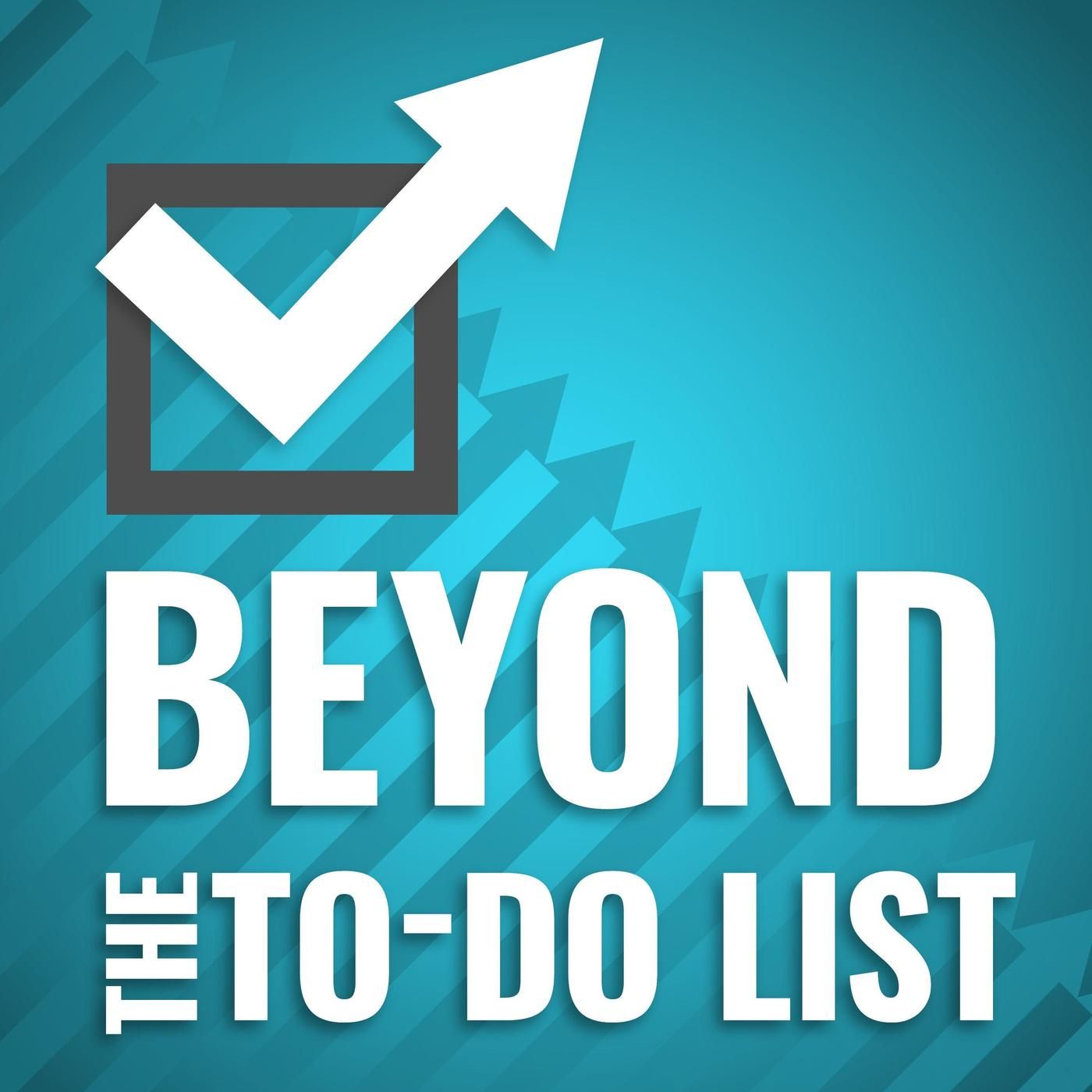 Topic: Productivity & time-management
If you've ever stared at a daunting task list and yearned for clarity and purpose, Beyond the To-Do List offers solace and strategy. Host Erik Fisher talks with experts and real people to unpack the processes that lead to a fulfilling personal and professional life. Rather than just focusing on checklists and tasks, this podcast dives into the deeper aspects of productivity, from managing stress and battling burnout to cultivating habits that genuinely matter.
Each episode is a goldmine of insights, showcasing successes and failures in time management. Beyond the To-Do List is a listening-must for those aiming to balance their busy lives with achieving genuine progress.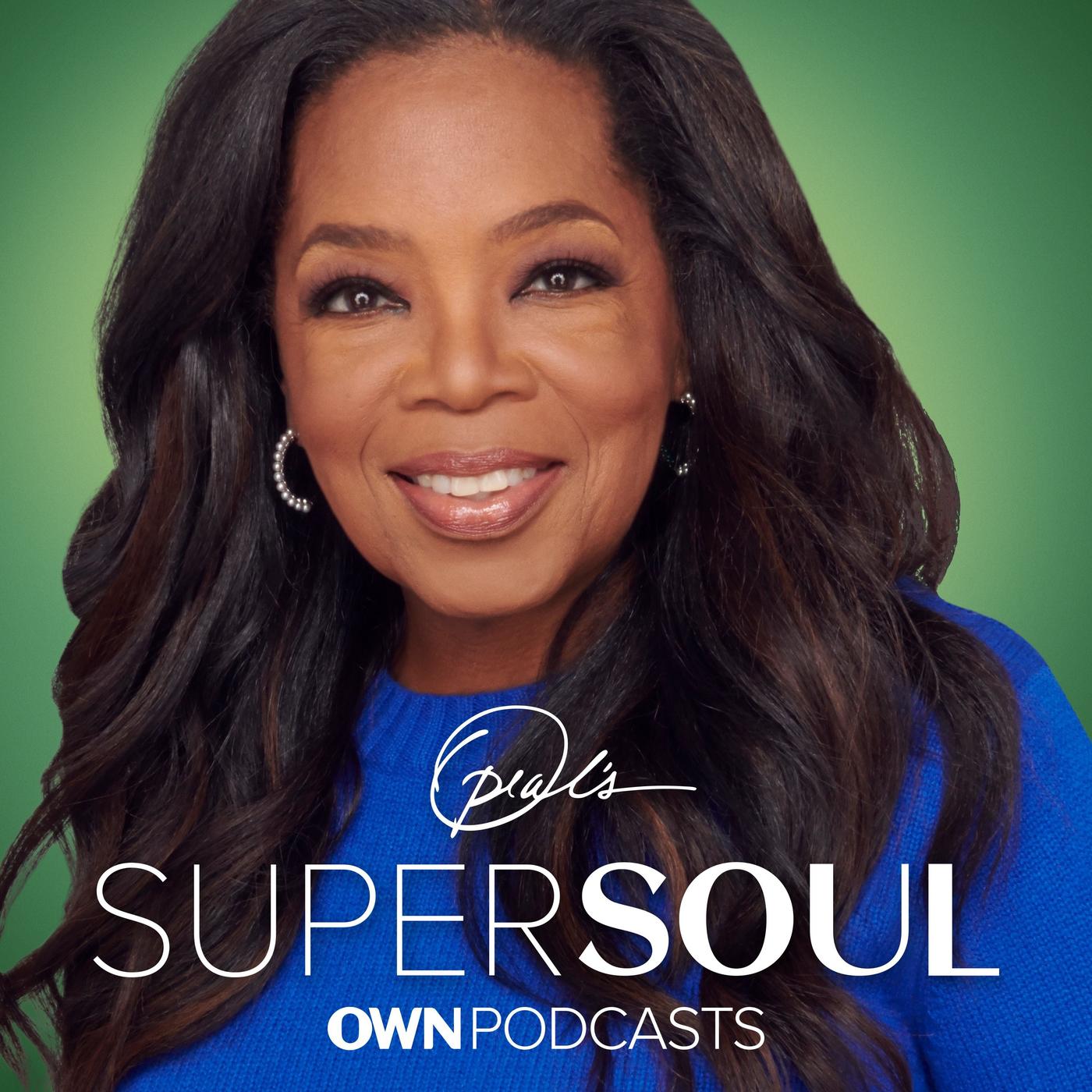 Topic: Spirituality & personal growth
Hosted by the iconic Oprah Winfrey, this soul-enriching podcast is a sanctuary of profound insights and spiritual wisdom. Oprah engages in deep and meaningful dialogues with many thought leaders, authors, and luminaries, exploring life's big questions and the paths to personal fulfilment.
From understanding purpose, embracing vulnerability, and delving into life's mysteries and challenges, each conversation is a beacon of hope and enlightenment. Whether seeking support, clarity, or motivation, listeners are deeply moved and inspired, making it a soulful addition to any listening lineup.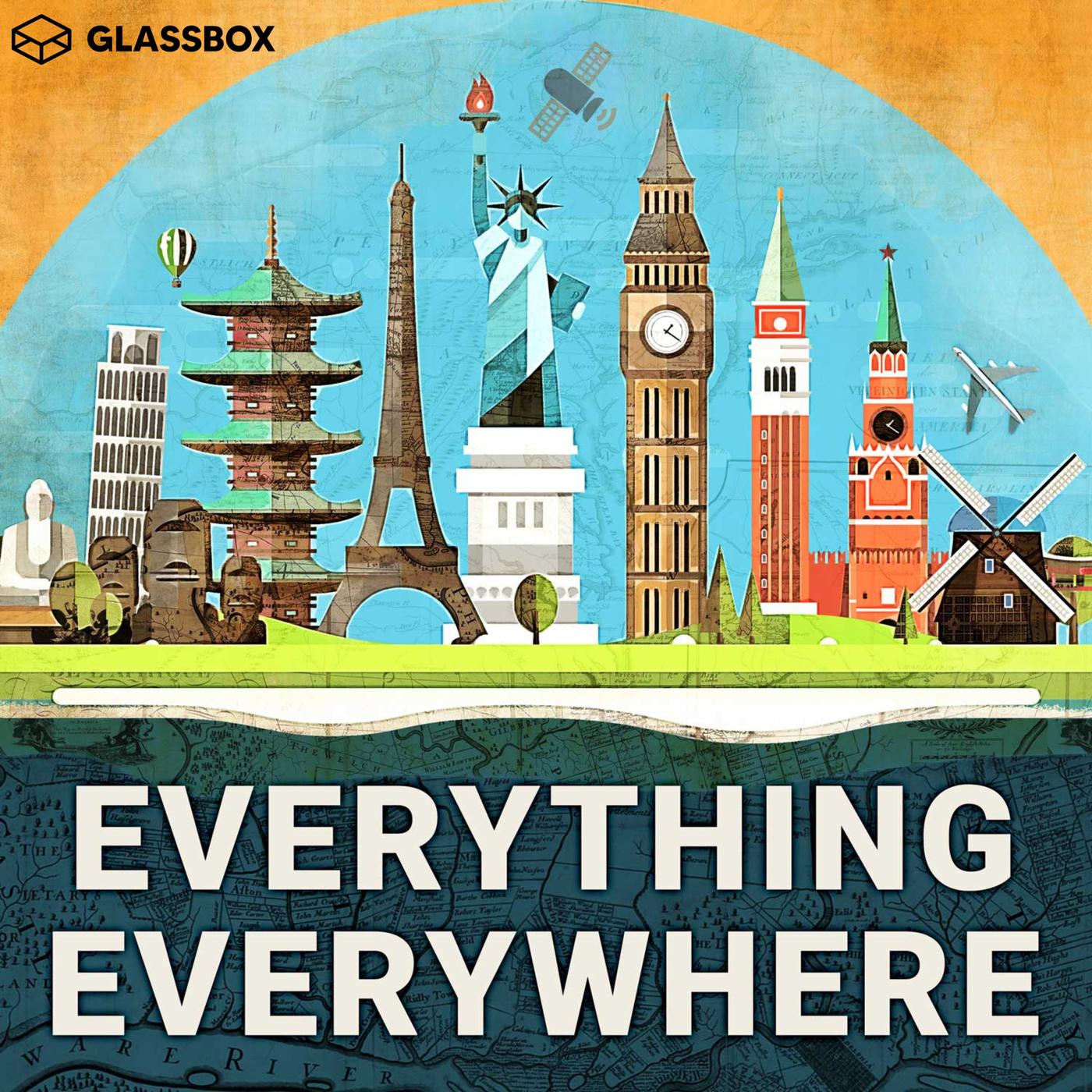 Topic: History & trivia
For those with an insatiable curiosity about the world's wonders, Everything Everywhere Daily stands as a daily portal into the fascinating intricacies of history, science, and geography. With a unique blend of depth and accessibility, the podcast takes listeners on whirlwind tours of little-known tales, curious facts, and captivating narratives. Whether it's an exploration of lost civilisations or the science behind everyday phenomena, this podcast ensures you're always learning something new.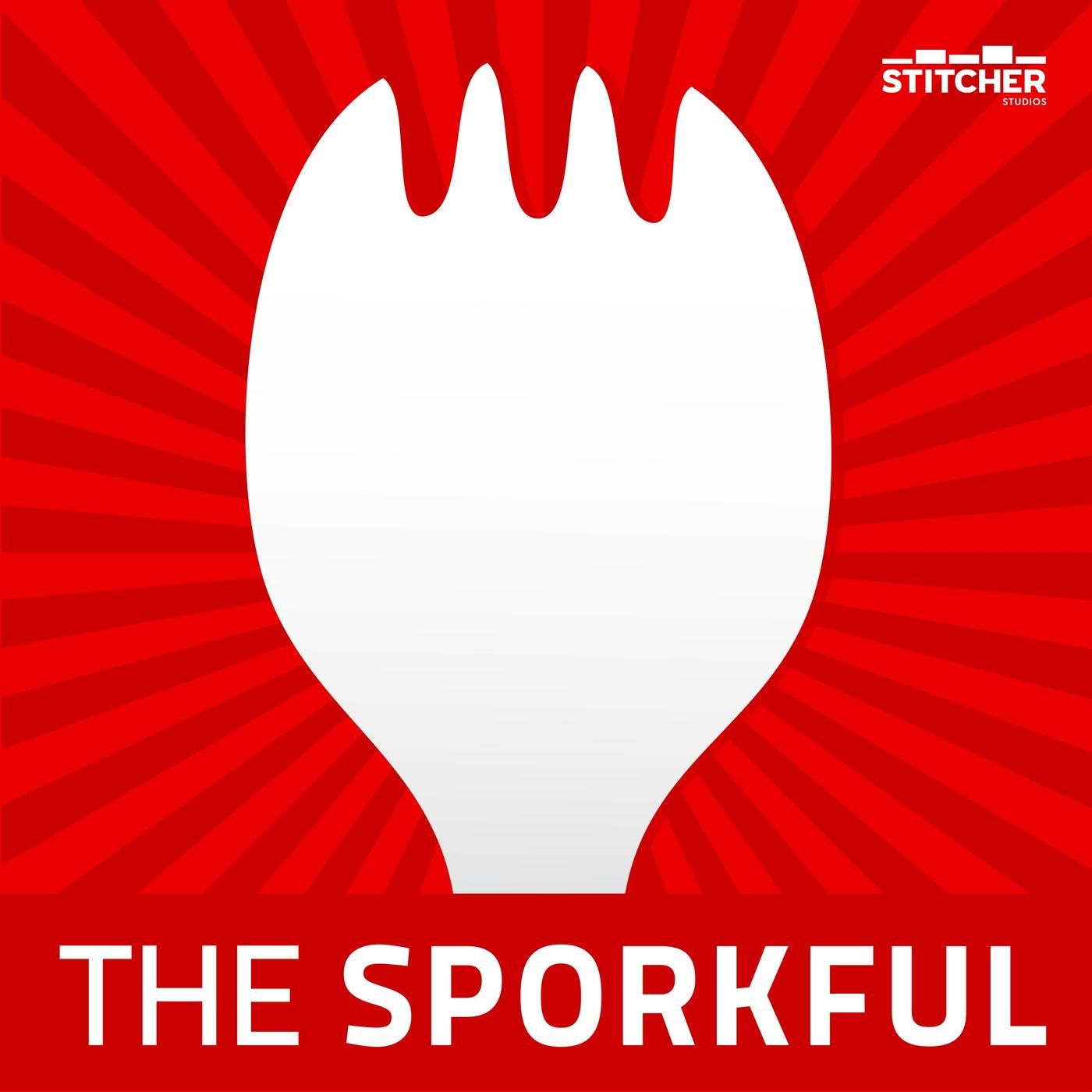 Topic: Food & culture
For every food lover who believes every bite matters, The Sporkful offers a delightful deep dive into the multifaceted world of what we eat and why. Host Dan Pashman explores more than just recipes and cooking tips; he delves into the intricacies of food culture, history, and the experiences that shape our culinary journeys.
From debates about the correct way to layer a peanut butter and jelly sandwich, to discussions on specific cuisines' cultural implications, The Sporkful offers an engaging blend of humour, insight, and mouth-watering content.
Final Thoughts: Best Podcasts to Listen to At Work
There are thousands, if not millions, of podcasts. And determining where to find the good ones can sometimes be daunting. Whether you're seeking shows to listen to at the office or figuring out what to listen to whilst working from home, this curated list offers a mix of compelling narratives, insightful discussions, and engaging content.
So what are you waiting for? Dive in and let each episode enhance your listening experience, whatever the setting.
The #1 Podcasting Community
With more than 70,000 members, MatchMaker.fm is the largest online community connecting podcasters & guests.
Join MatchMaker today
It's free to join!