Finding truly effective ways to promote your music in the social media era is tricky.
Of course, there's the low hanging fruit of Facebook posts, Instagram stories, and Twitter threads. These kinds of activities are ostensibly free, in that they only cost you time. But as you probably already know, their reach and engagement isn't great unless you sponsor the post and pay to get more impressions and likes (social algorithms can be incredibly frustrating).
Plus, you can only convey so much in a social post. The constraints of the format typically don't allow you to share the story, meaning, or motivation behind your music. And that's exactly why being a podcast guest can really make a difference to your music marketing strategy.
Appearing on relevant shows to talk about your music in-depth allows you to reach new potential listeners and form deeper, more personal connections with the fans you already have.
In this article we'll cover everything you need to know about finding, pitching to, and appearing on podcasts to help boost your music career.
How to Find Relevant Podcasts
Obviously there's no point pitching to podcasts that don't feature musicians as guests. So that narrows things down straight away. Beyond that, your focus should be on approaching shows with audiences likely to enjoy your particular style of music.  
If you perform in a death metal band, there's zero value in pitching to a K-Pop podcast. You need to be selective to reach the right listeners.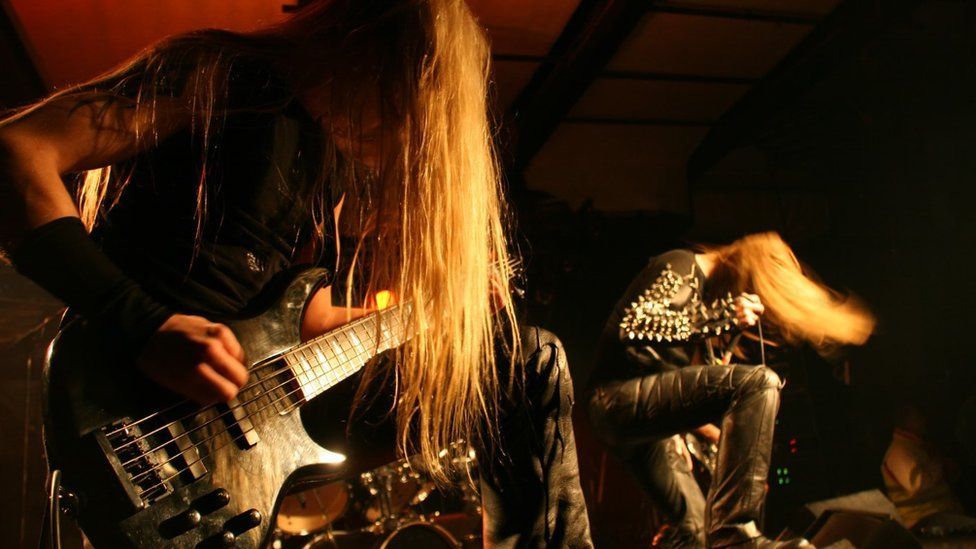 That said, the most obvious starting point is to look at any music-related podcasts you're already subscribed to. Are there shows that cater to your specific genre? Have they interviewed other artists similar to you? Being a fan of the podcast you want to appear on will also be a huge help when it comes to writing your pitch (more on that later).
Next, try the 'artist doppelganger' approach. Make a list of your favourite indie artists in your genre. All you need to do then is try to replicate any podcast appearances they've made. Simply type their name into the search bar of your favourite podcast app and see what comes up. This way, the other artists have essentially done the research and sourcing for you. You know those podcast hosts are interested in speaking to artists like you, so you can add them to your outreach list.
Lastly, create a free guest profile account on MatchMaker.fm - it's an online platform that connects podcasters with guests. So if you're looking for shows to promote your music on, all it takes is a few clicks.
To create your profile simply upload a photo of yourself, add your areas of interest, and fill in a few details about your music career to date. We recommend checking out some of the existing profiles below for inspiration.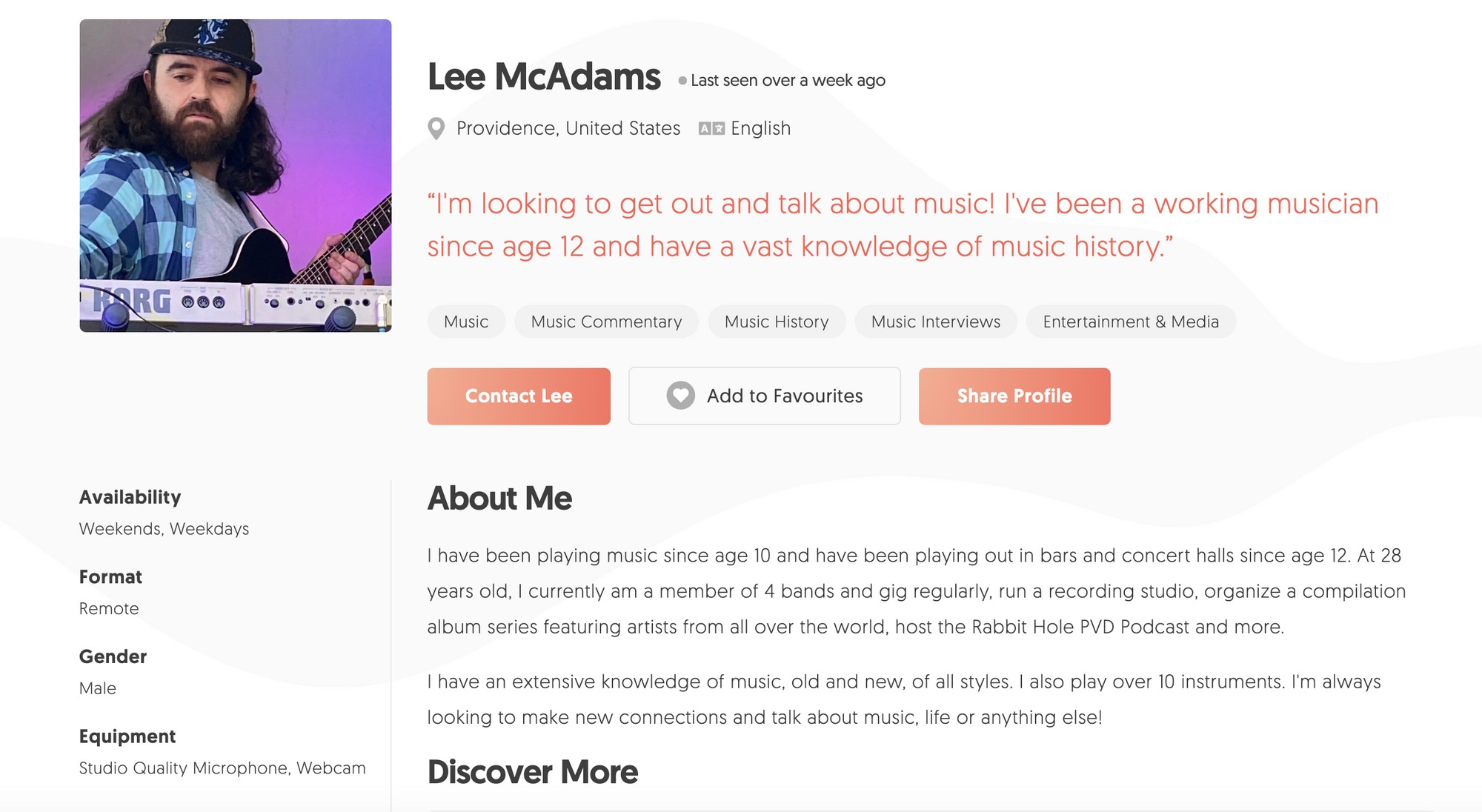 Once you've created your guest profile, then it's time to search the database of podcasts. There are thousands to choose from, so the quickest way to narrow down your search is to use filters. From the category drop down menu, you'll be able to browse all the music related shows on the platform.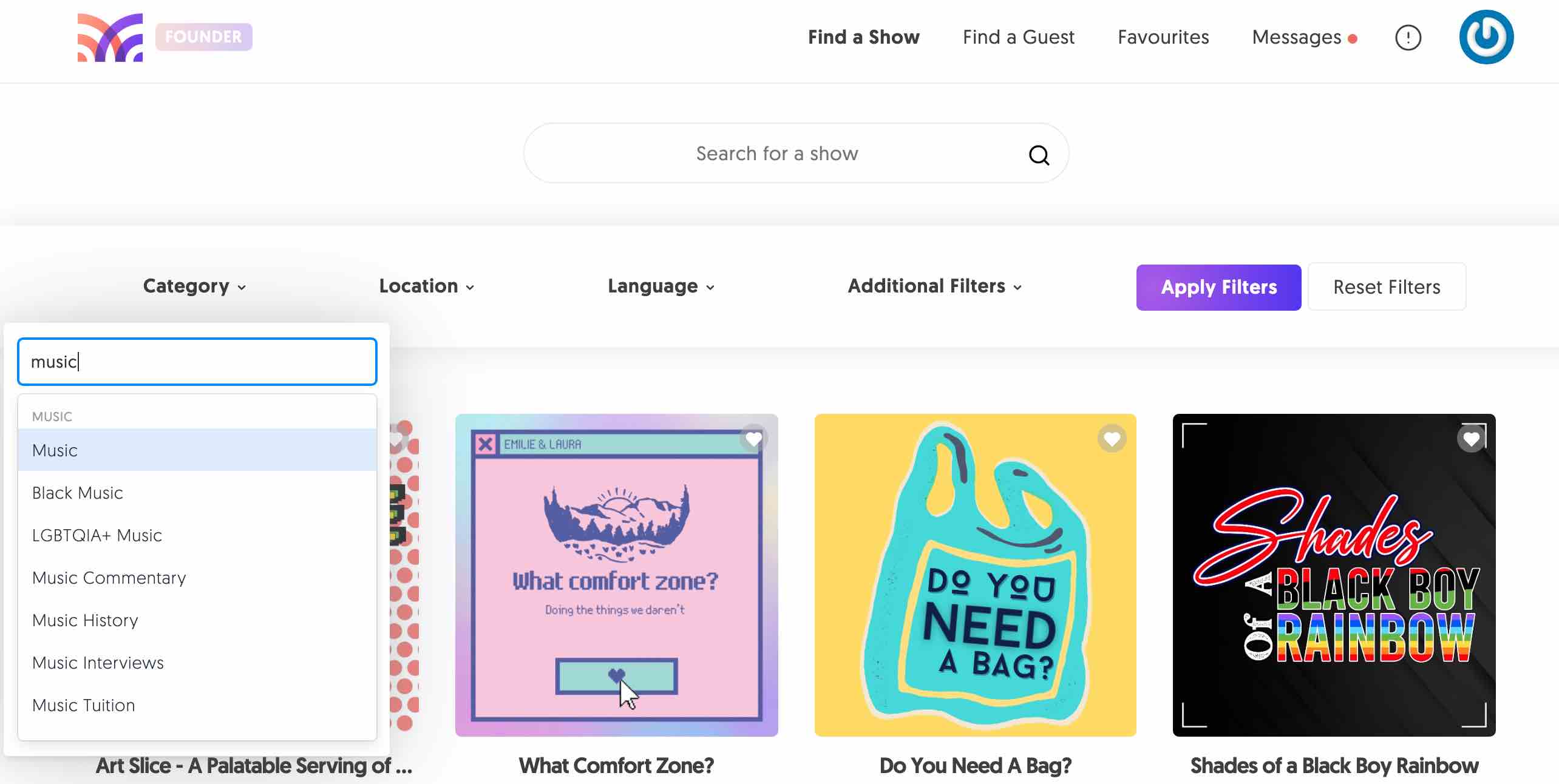 If you spot any podcasts that look like a good opportunity, you can quickly add them to your favourites by clicking the heart icon on the show profile.
If you are an agency representing multiple artists, get in touch to discuss your requirements. MatchMaker will soon be rolling out agency plans allowing you to manage multiple guest profiles from a single account. For more information contact mike@podcast.co
How to Screen Podcasts for Quality
Following the three methods outlined above should help you draw up a list of potential podcasts to approach. But before you start sending out pitches, here are a few basic checks you should run through to make sure the appearance will actually be worth your time:
Listen to an Episode
You can't really tell if a podcast is right for you until you've listened to at least one episode. As you listen, think about the following things:
Why is the presenter making it? What is the podcast's purpose?
Who is likely to be listening to it?
What are listeners getting out of it? What's in it for them?
When you identify these things, then you can reflect on what unique value you could bring to that particular audience. Do your own experiences in the music industry offer a fresh perspective that would enhance the podcast in some way? Jot down some notes as you do this for each podcast as they'll be a big help later on when it comes to crafting your pitch.
Ratings & Reviews
It's always worth checking in on Apple Podcasts to see ratings and reviews. If a podcast has been going for years and only has less than 10 reviews, it's probably not worth the time. Likewise, if it has received quite a few negative reviews, be wary.
Social Media
Check out the podcast's social media channels to see if people are commenting and liking posts. The level of engagement doesn't have to be huge, but what you want to see are signs that the podcast has a group of loyal listeners who are invested in the show and its presenter.
Finding Contact Details for Hosts
If you're reaching out to hosts via MatchMaker you don't need to worry about this - you can get in touch via instant messenger. But if you're approaching other shows, you'll need to figure out the best way to get in contact.
The obvious place to go is the website for the podcast. Some smaller shows may simply list a contact email address. But bigger shows will often require you to fill out a contact form. In the rare cases where contact info isn't clearly signposted, you can always reach out to the host or producer on Twitter instead.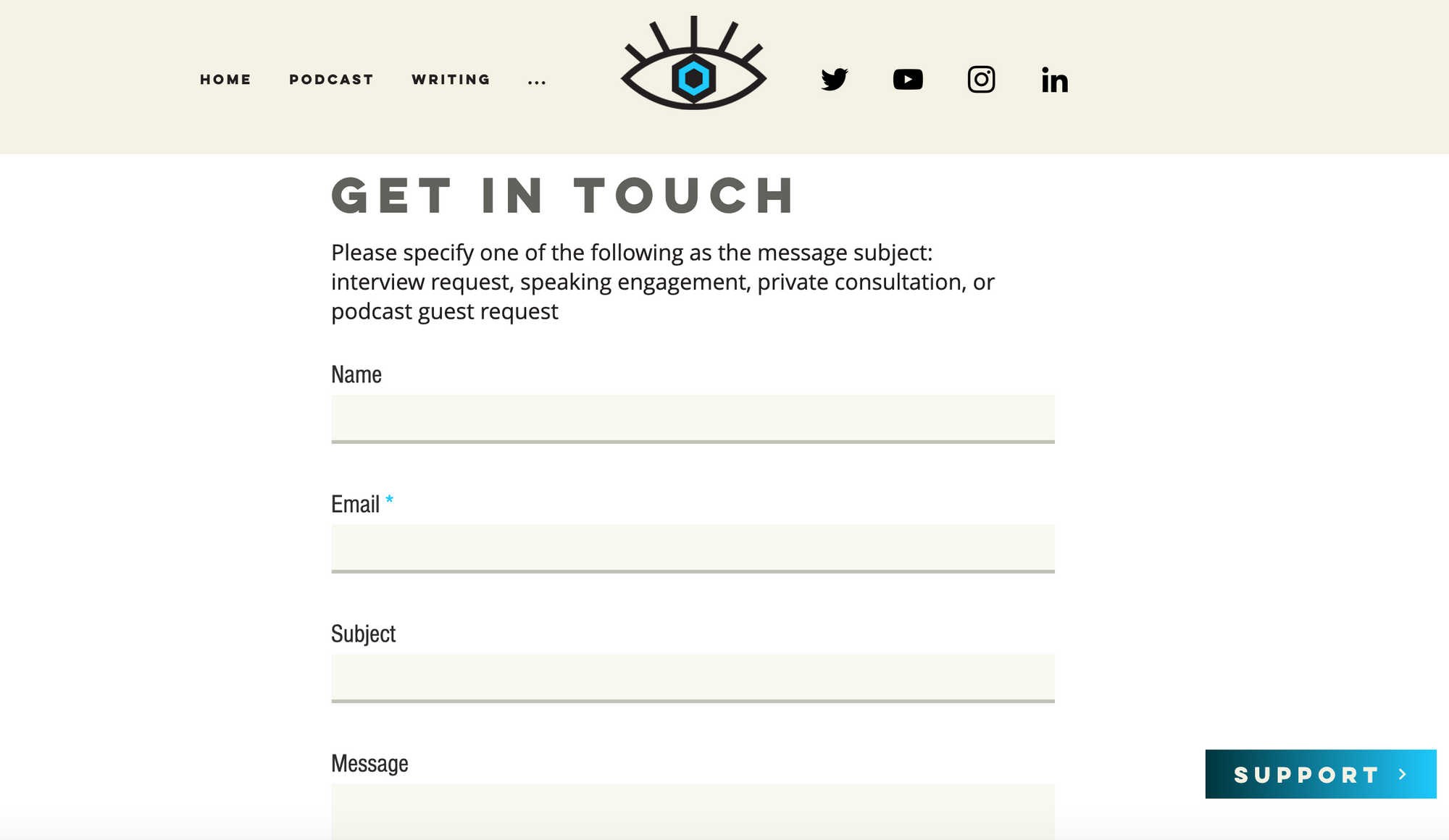 Crafting a Compelling Guest Pitch
Once you've narrowed down your list of podcasts to approach, it's time to start thinking about your pitch. And the key to success here is personalisation.
Podcast hosts can spot a generic copy & paste pitch template a mile off. So don't be tempted to recycle the exact same pitch for every show you approach. Yes, it will save time in the short-term. But your success rate will be far lower.
If you've done your research and taken some notes as suggested, you'll be in a good position to write a compelling pitch. Let the host know why their podcast interests you and why you'd be a great fit as a guest.
Limit yourself to a couple of paragraphs at most (it's a pitch, not your life story). Include a couple of sentences about your music with establish your credibility, information about what you want to discuss on the show, and an explanation of the unique value / perspective you can bring to their audience (see the example template below).
Guest Pitch Template for Musicians
Subject: Podcast Pitch: How to [insert topic of interest to their audience]
E.g. Podcast Pitch: Why I used a vintage multi-track recorder on my latest album
Hi X,
A quick bit of background - [insert short bio outlining your music career]
I've been following your podcast, and I really enjoyed your recent interview with [X] on how to achieve [Y]. I've already had some success using some of the tips they mentioned!
I wondered if you might be interested in having me on your show to talk about [insert something likely to be of value to their audience]? Here's what I could cover:
[Specific point / tip you can share]
[Specific point / tip you can share]
[Specific point / tip you can share]
Let me know your thoughts!
[Your name]
The talking points you list need to be tailored to fit the interests of the show's audience. Think carefully about who is likely to be listening and how you can add value to them. Better alignment here ultimately leads to more bookings.
Following Up
If your first message to the host doesn't get a response, you can always try again. Any podcaster with a large audience will inevitably have an inbox flooded with guest pitches. So don't take it personally if you don't hear anything back. Your pitch may have just been buried and overlooked.
So follow up your guest pitches on a reasonable schedule. We recommend sending short follow up messages 3 days and 14 days after your original pitch before marking the podcast as "not interested".
How to be a Great Podcast Guest
Once you secure your first booking, it's a good idea to do at least a bit of prep before the interview.
As a marketing strategy, guest podcasting only really works if you're able to impress the listening audience. If they come away from the interview thinking "meh", it's not going to do much to help promote your music.
Be sure to listen to a couple of episodes to get a feel for the style of the show and the kinds of questions the host tends to ask. Then jot down a few notes on the key topics you'd like to address in the conversation so they are fresh in your mind (otherwise it's easy to get caught up in the discussion and forget something important). For more on how to impress listeners during your interviews, check out the guide below:
Note: If you say something in an interview that you'd like edited out, let the host know as soon as possible after the interview. This will give the host plenty of time to remove that section of audio before the episode goes live.
Promoting Your Episodes
If you've gone to the trouble of doing the interview, then it only makes sense to promote it as best you can. Most hosts will be keen for you to help them amplify their voice by sharing the interview across your own channels.
Some hosts may even send you unique graphics or audiograms you can use to advertise the episode on social media - if they do, use them! And also make sure you tag the host and podcast where possible for added visibility.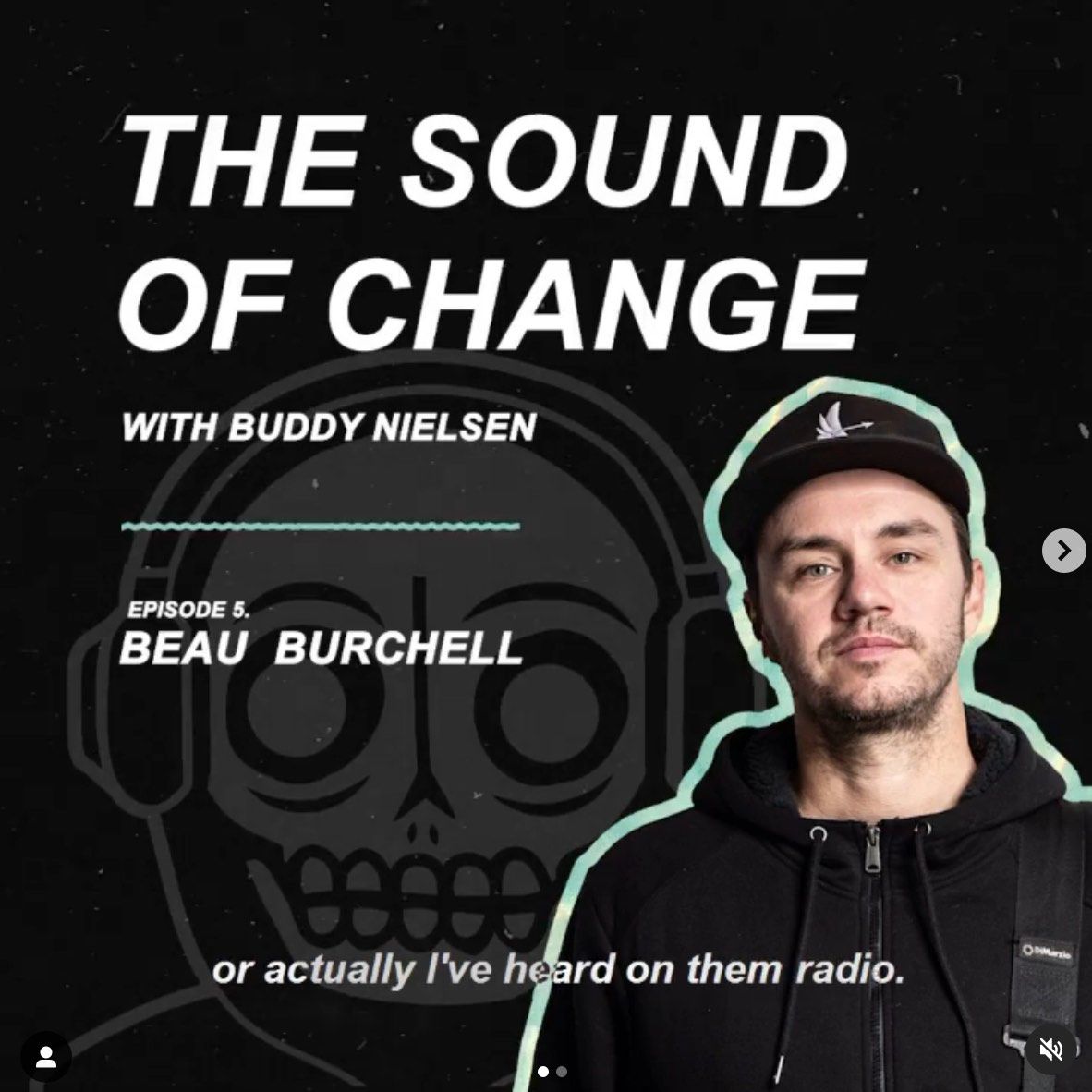 If you have your own website, create a new page titled "Press & Interviews" if you haven't already. Add links to any published interviews you've done there. This page can then be used in future to help secure more bookings - a long list of previous interviews will boost your credibility in the eyes of most hosts. They can be more confident that you'll be an engaging guest.
Ready to Promote Your Music?
Guest podcasting is definitely a long-term strategy. But there are now countless indie musicians who have proven it works. As long as you're selective about the kinds of shows to appear on, podcasting is one of the cheapest and most powerful music marketing tools out there. It's just a matter of sticking to it. To get started today, create a free profile on MatchMaker.fm and book your first podcast guest appearance.
The #1 Podcast Community
With more than 40,000 members, MatchMaker.fm is the largest online community connecting podcasters & guests.
Join MatchMaker today
It's free to join!