Podcasting has caused an irreversible shift in the media landscape. These days, it seems like anybody and everybody is either starting their own show or seeking to make appearances as a podcast guest. The phenomenon has even become a part of modern meme culture.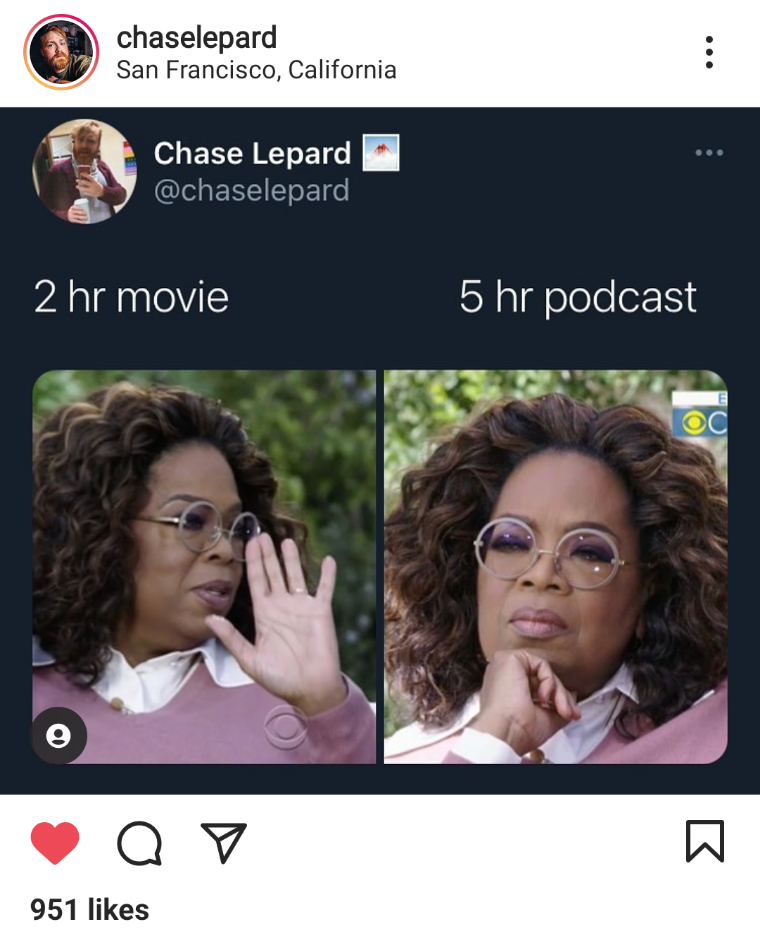 Given this, many forward-thinking PR agencies are now adding podcast outreach to their list of client services. In this article, we'll explore how you can tap into the medium to get your clients more exposure. And we'll also unpack why having a dedicated tool for managing your podcast outreach campaigns can help you secure the right kinds of bookings, faster.
The #1 Podcast Community
With more than 40,000 members, MatchMaker.fm is the largest online community connecting podcasters & guests.
Join MatchMaker today
It's free to join!
PR is Changing
There is growing client demand for podcast outreach services, and the market is  moving to meet it. Howard Kosky, founder & CEO of the UK-based PR agency Markettiers, is among those who have made the shift:
We trialled podcast relations alongside broadcast outreach from October to December 2019 and successfully placed over 100 guest slots for a number of brands… The launch is a testament to the growth of podcasting in general, and especially the expansion of the market for daily news podcasts.
Usually, PR agencies tend to focus most of their time and attention on working with media gatekeepers in print journalism, radio, and TV. This is obviously still important. But things have changed. Traditional media institutions no longer have a monopoly on the spreading of information at scale. Podcasting has shifted the balance of power.
As a novel source for in-depth stories and news, podcasts are fast becoming the preferred medium for young professionals on the go. They can be consumed hands-free anytime, anywhere - without the need to view a screen. Most are free to access. And the trusted personal connections listeners form with hosts make the medium a particularly meaningful channel for all PR agencies.
Podcasting's PR Power
As mentioned above, podcasting can offer your clients some unique advantages. So let's dissect them in a bit more detail.
Ease of Consumption
Podcasts are much easier to consume than text-based media and video. To read something, you need to sit still and focus attentively. Watching videos takes less concentration, but you still need to be stationary. In contrast, podcasts can be easily consumed while multitasking.
Thanks to smartphones, people can listen to podcasts during their commute, in the gym, while doing housework, or even in bed at night. According to a 2019 survey published by Edison Research, more than half of all podcast listeners multitask while listening.
By booking your clients on podcasts, you make it easier for audiences to hear their message and familiarise themselves with who they are and what they're about.
Higher Levels of Engagement
Listening to a podcast is a very different experience than passively skimming through a press release. There's a lot more depth to it. Clients are able to share their own story, in their own words. Few other mediums connect with audiences in such an uninterrupted, unfiltered way.
The simple act of listening on a smartphone further heightens the intimacy of the experience. Earbuds transmit voices directly inside your head, where they rub shoulders with your own thoughts. This explains why listeners often start to feel as if they "know" podcast hosts, even if they've never met them in real life.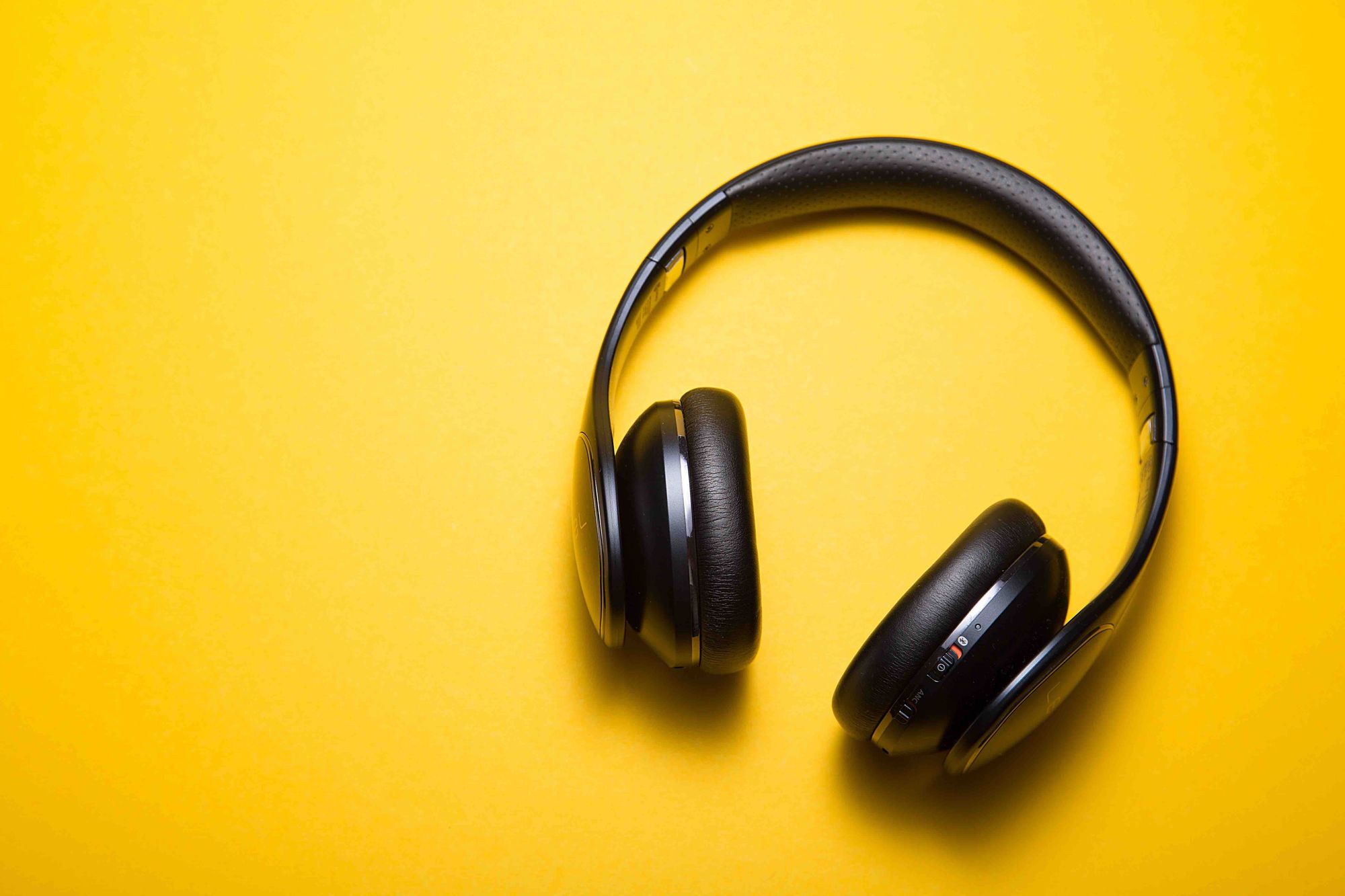 Reaching Niche Audiences
PR is ultimately about building a strong reputation with the right people. And as podcasts typically focus on one subject at a time, that attracts audiences who are highly invested and interested in that specific area. It's far more valuable to hold the attention of 100 ideal listeners 30 minutes than it is to fire out a generic press release to a list of contacts.
SEO & Link-Building
Being a guest on podcasts is one of the most underrated tactics for link building and boosting SEO rankings. In addition to the value of the recorded conversation, most podcasts have a website that features show notes for each episode. These summaries typically include contact information for the guest and resources mentioned during the recording. Backlinks like these back to your client's website or product pages can provide a significant boost to SEO. Every guest appearance translates into a new quality backlink.
Industry Case Study: Non-Fiction Publishing
The modern non-fiction publishing industry showcases just how effective podcasts can be as a PR tool. Consider the long list of authors who have made multiple appearances on shows like The Joe Rogan Experience, The Tim Ferriss Show, and Making Sense with Sam Harris.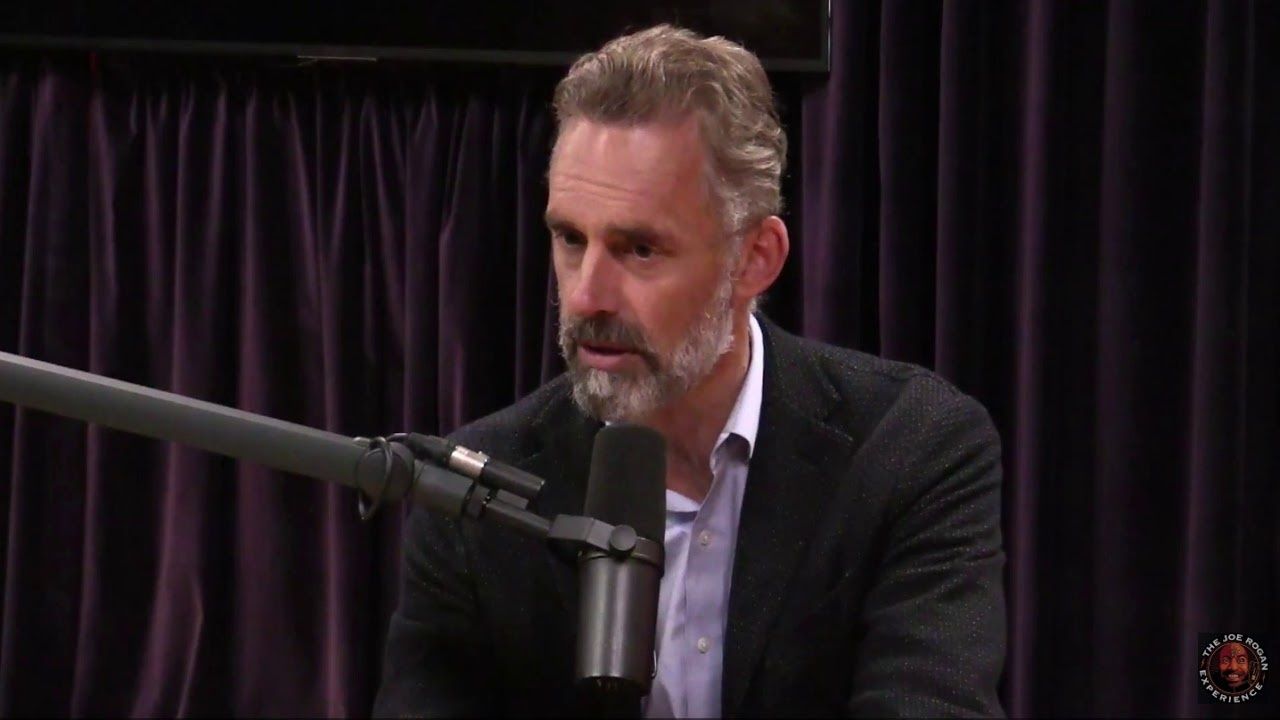 Established non-fiction authors are typically booked on podcasts like these by their publishers following the launch of a new book. And that's because the publishers know it's one of the most effective ways to boost sales.
In-person book store tours have now largely been superseded by virtual podcast tours. And this is something the PR industry should be paying close attention to. Because the power of podcasting extends beyond the realm of publishing. No matter what kind of clients you represent, booking them on podcasts is an effective way to get their voice heard by the right people.
While your clients might not yet have the credentials to get booked on Joe Rogan, that doesn't matter. They don't need to reach a huge audience, they just need to reach the right audience. And thanks to the diversity of shows in podcasting's long-tail, you'll always be able to find speaking opportunities on shows which are a perfect match for their area of expertise.
Alongside the usual press releases and social media activity, organinging podcast tours for clients will soon become standard practice within PR. And those who move into the market sooner rather than later will benefit from an early-adopter advantage.
The Challenges of Podcast PR Outreach
The premise of a podcast tour is simple. Book as many relevant guest slots as you can for a particular client within a given time period (typically 30 days). But simple doesn't mean easy. It takes a lot of work to make sure things run smoothly.
Most PR agencies currently offering podcasting services have to handle the process manually. That involves researching shows to check for relevance and quality, tracking down contact details for hosts on producers, writing customised pitch emails, and keeping track of each outreach campaign in a spreadsheet (for more on this, check out this article).
This process still works. But it eats up a lot of time, especially during the research phase. Without carefully reviewing each podcast, you can end up wasting lots of time on dead-end outreach. This laborious process stands in stark contrast to the other types of media outreach PR agencies typically engage in.
Products like Cision, Prowly, and Prezly exist to make life easier for PR agencies. They each help create and manage campaigns via traditional news media outlets. By providing access to huge databases of journalists and multimedia newsrooms these platforms allow PR professionals to deliver the right stories to the right contacts with ease.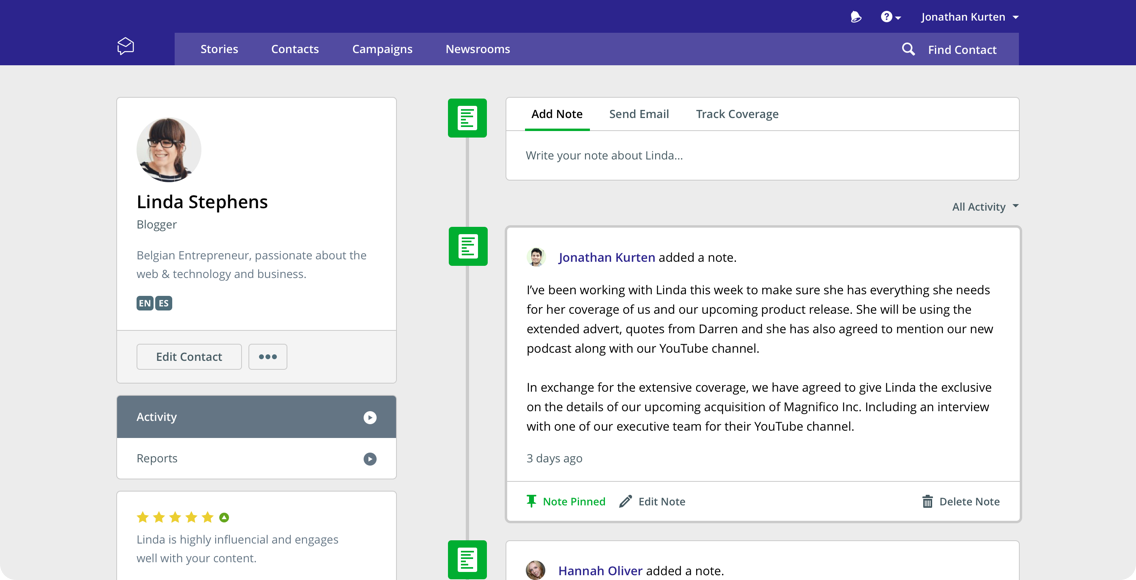 But none of these platforms facilitate connecting with podcasters. The lack of available tools for managing podcast outreach is one of the main barriers preventing more PR agencies from branching into podcasting. But the arrival of MatchMaker.fm is now helping to break down that common roadblock.
Managing Podcast Outreach With MatchMaker.fm
MatchMaker.fm makes it easy to capitalise on the PR power of podcasts. It's an online booking service that matches podcasters with ideal guests. So if you want to start getting your clients on relevant podcasts, all it takes is a few clicks. Here's how it works:
Sign up and create multiple guest profiles for the clients you represent.
Browse a database of 25,000+ shows and pinpoint influential podcast hosts.
Send personalised pitches on behalf of your clients.
Book interviews on popular shows to help them reach the right listeners.
Granular category filters allow you to identify who is talking about the topics your clients are associated with - whether it's niche markets, entertainment, education, or anything else. And you can even filter podcasts by location or language spoken to get clients more exposure in a specific region.
Podcasts hosts can be contacted straight away via MatchMaker's instant messaging service. Every pitch you send is guaranteed to be safely delivered to the right host or producer. All podcast profiles are authenticated and verified via RSS feed ownership. This means you can forget about bounce rates and junk folders limiting the success of your outreach. If the podcaster feels your client is right for their audience, they can book them straight away.
Following the launch of the platform last year, Podcast.co and MatchMaker.fm founder James Mulvany used the platform to get himself booked on more than 30 podcasts in 30 days. In the video below, he outlines the process he used so you can do the same for your clients:
By eliminating the tedious research phase and allowing you to pitch with confidence, MatchMaker.fm is the perfect tool for agencies looking to add podcasting to their list of client services.
How to Write a Great Guest Pitch
Once you've found the right podcast matches for your client, then it's time to think about outreach. Broadly speaking, there are 3 essential elements you should include:
Give a specific benefit: Tell the podcaster how your client can benefit them and their audience. How does your pitch outline the value your client adds by being featured? Remember, some hosts receive multiple guest pitches everyday and are picky about who they have on their show.  So this part right is crucial to getting that all important "yes".
Provide social proof: Mention other podcasts your client has been on before and any relevant credentials, etc. Include relevant information such as YouTube video views, website visits and notable upcoming TV appearances, or conferences associated with your client.
Be direct: Don't use apologetic language in your pitch - either speaking or writing. You have something of value to offer, so do it.
Prepping Your Clients & Promoting Interviews
After confirming a guest slot, we strongly advise preparing your client to make the most of the opportunity. The more entertaining, engaging, and informative they are on the show, the better the episode will perform. If listeners come away from the episode thinking "meh" it's not going to do much to help build your client's brand.
Getting your client to listen to at least a couple of previous episodes before going on the show is always a good idea - it will give them a heads up on what to expect. Also make sure that they're ready to talk at length about any topics that may arise.
For more tips and advice on how to help your clients impress listeners during interviews, check out this article.
After the episode is released, promote it anyway you can. Announce it on your client's social media pages and mention it on their website. Tap into physical and digital communities. Pick up the phone. Anything to help spread the word. After that, simply rinse and repeat!
Ready to start booking your clients on top podcasts? Sign up to MatchMaker.fm and start pitching with confidence using a tool designed to make booking interviews as easy as possible.
The #1 Podcast Community
With more than 40,000 members, MatchMaker.fm is the largest online community connecting podcasters & guests.
Join MatchMaker today
It's free to join!