Email newsletters have gone through a resurgence in recent years. They've become trendy again. But should you start a newsletter for your podcast?
In short, the answer is yes. Especially if your podcast is associated with your business.  
So in this post, we're going to cover everything you need to know to get started. From the tools you can use to get up and running, to the kind of content you should include to make sure people actually read and value what you send out.
We also spoke to two experienced, business-focused podcasters from the MatchMaker.fm community to get their input on the topic. And they shared helpful insights on the things they did to accelerate the process of converting listeners into mailing list subscribers.
What Is a Podcast Newsletter & Who Is It For?
If you listen to lots of podcasts, chances are you've already heard a few of your favourite hosts plug their newsletter or mailing list. The basic premise is simple. If you enjoy the show and want to stay connected, you head to their site and input your email. You'll then get regular updates from them direct to your inbox.
This means a podcast mailing list essentially represents a highly-engaged portion of a show's listening audience. Through the act of signing up, these listeners have implicitly said:
"Please send me helpful or interesting things, I want to know more."
Some of these people may simply want to receive email reminders about new episodes. Others may want to deepen their engagement through "behind the scenes" access and helpful content exclusive to your newsletter. In either case, it's your job to make sure your subscribers find real value in the emails you send.
To be clear, if you buy an email list from a shady company or scrape emails without permission that does NOT constitute a podcast mailing list. Nobody wants to receive an email out of the blue from a podcaster they've never even heard of. If an email address isn't voluntarily given to you, it's worthless. There's no way to "hack" getting to 10k newsletter subscribers.
Book your next guest the easy way
With more than 40,000 members, MatchMaker.fm is the largest online community connecting podcasters & guests.
Join MatchMaker today
It's free to join!
What Are the Benefits of Creating a Podcast Newsletter?
Growing your podcast audience without simultaneously building out your mailing list is short sighted. The two should go hand in hand.
MatchMaker.fm member Jarie Bolander is the founder of Storyfunnel and host of The Entrepreneur Ethos podcast. He's been steadily growing his newsletter since launching his show last year. And he explained why all other business-focused podcasters should aim to do the same:
"Email is the only way to get a direct connection to your listeners, which should be your potential customers. Without knowing who is listening, you're relying on algorithms that are completely out of your control. I'm always of the opinion that a direct connection to a listener (and potential customer) will give you the best insights into both how to improve your podcast and figure out who to do business with."
The two-way connection you establish via a podcast newsletter is extremely valuable. It creates a sense of community among your listeners. It strengthens your connection to your audience. And it's the most effective way of converting your listeners into customers.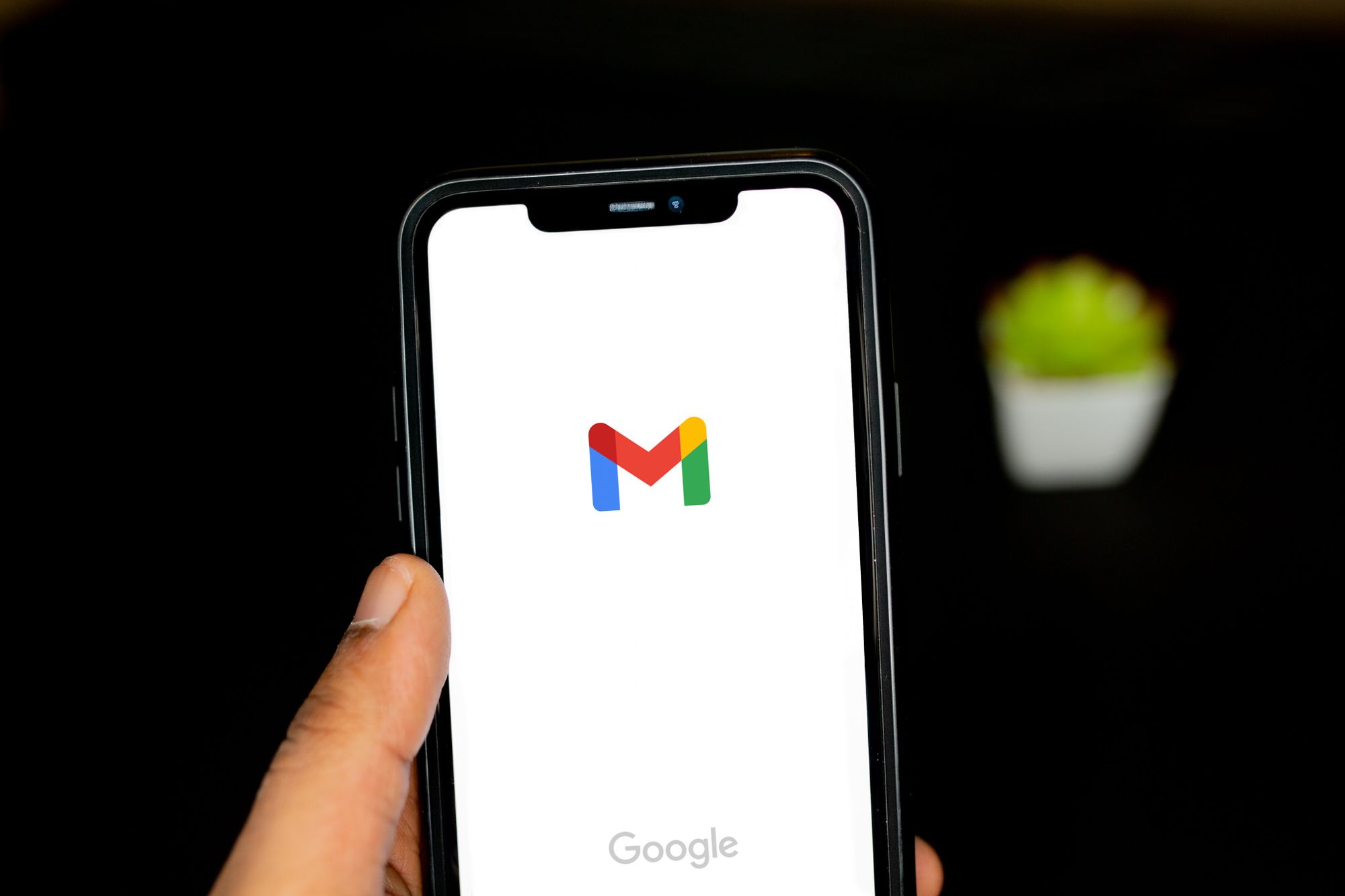 By sending emails, you're reaching listeners when they're primed to engage with a specific call to action that would be more challenging if only heard audibly. Clicking a link in a newsletter is much easier than memorising a specific URL and typing it into Google. Removing this point of friction can generate more conversions off the back of your podcast.
In addition, having a large podcast newsletter can help you secure sponsorship. It shows advertisers a significant portion of your audience are highly engaged. And it allows you to offer packages where they buy placements in both audio and email format.
Lastly, if you haven't reached the point where you can monetise your podcast, you can use your newsletter as a bargaining chip to negotiate cross promotion campaigns with other podcasters.
How Often Should You Send Emails to Subscribers?
There are no rules when it comes to how often you should send your podcast newsletter. But generally speaking, the principle of "less is more" applies here. You're much better off sending one brilliant email a month than multiple half-baked emails every week.
If you send sub-standard emails too often, your listeners will begin to unsubscribe. And all the hard work you've done to get them to sign-up in the first place will have been wasted. So there is something at stake here. If you're serious about growing your podcast mailing list you need to enforce tight standards on quality control (more on that later).
So what's the right frequency for your show? If you're just starting out, we'd recommend sticking to a monthly or weekly schedule. Get into the habit of publishing your newsletter consistently for at least 6 months before you consider sending it out more frequently.
Pick a day each week or month and designate it as your "podcast newsletter day". This way listeners will know when they can expect to hear from you. For example, veteran podcaster and author Tim Ferriss runs a newsletter called 5 Bullet Friday. Here's how he describes it:
"Every Friday, I send out an exclusive email with the five coolest things I've found (or explored) that week. It could include exclusive giveaways or chances to interact with me, books, gadgets, albums, articles, new hacks/tricks, and - of course - all sorts of weird stuff I dig up around the world. These "5-Bullet Friday" emails are only available if you subscribe to my email newsletter."
Simple, useful, and easy to remember. You should aim to achieve the same for your podcast newsletter. If you haven't got time to commit to a weekly schedule, aim to send out one great email a month.
What Things Should You Include in a Podcast Newsletter?
Ultimately this is up to you. You can include anything you think is genuinely worth sharing with your subscribers. But generally speaking there are some common types of updates and announcements you'd expect to find in a podcast newsletter:
New episode reminders - This is the most obvious thing to include, so it's a good starting point. Let your subscribers know about any new episodes you've released over the past week or month. Keep it brief through. Aim to summarise your most recent episodes in a single, enticing sentence which gives readers an incentive to click. Use the example below from the Trends.co newsletter for inspiration:

Expanding on episode content - Is there any visual material or additional reading that would complement your recent episodes? If so, consider adding a "Useful Links" section to your newsletter which points readers towards these resources with a descriptive sentence to provide context as to which episode it relates to.
Lists of upcoming guests - Some podcasters like to take listeners behind the scenes by teasing their upcoming guests. If you want to add an additional layer of engagement to your newsletter you can even ask listeners to submit questions for you to ask particular guests during interviews.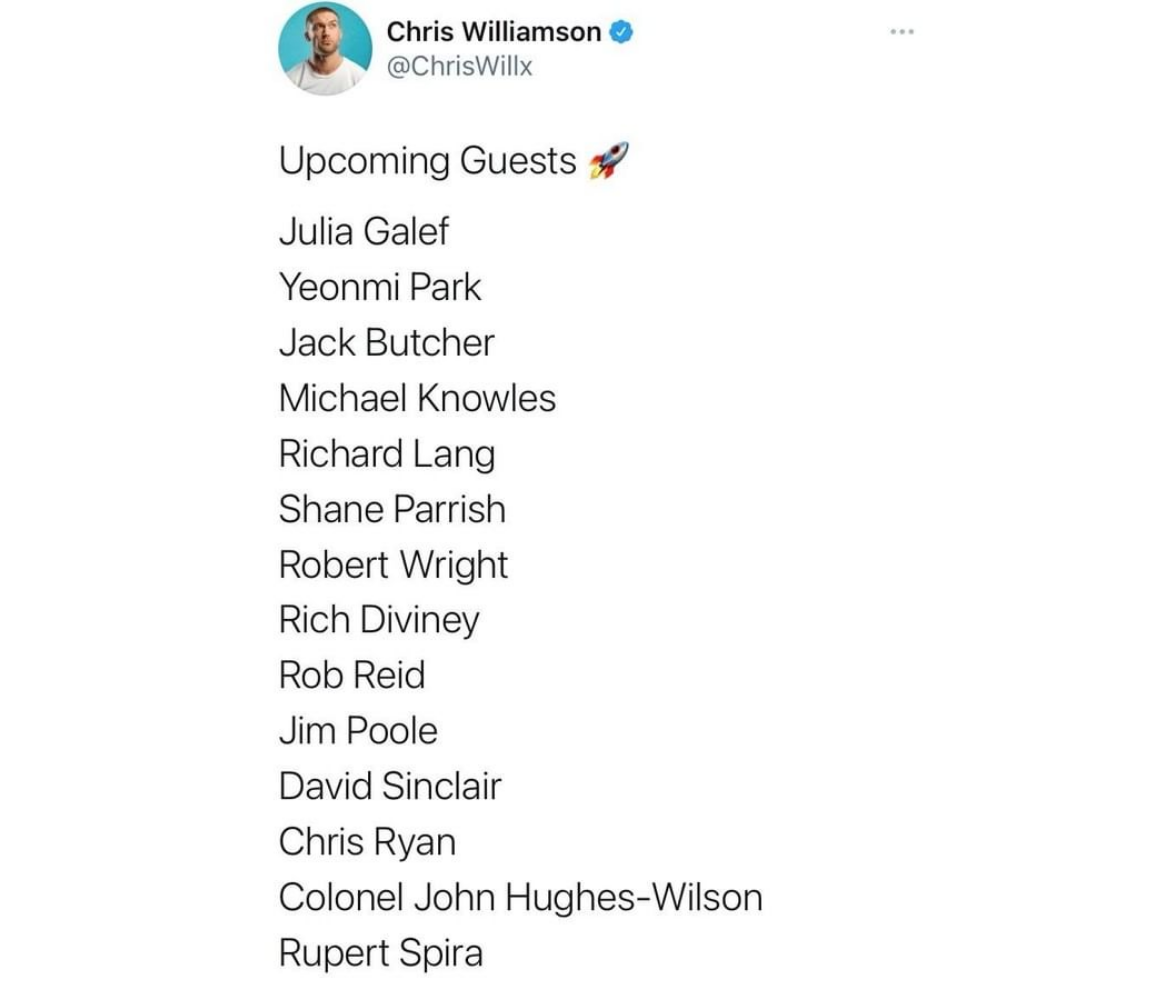 Curated third-party content - Do you keep up with all the latest news and trends about your podcast's subject matter? If so, you might want to link out to anything that really stood out to you in the "Useful Links" section. For example, the previous 5 Bullet Friday newsletter example from Tim Ferriss always contains multiple links to useful third-party content and resources.
Special occasions - Your newsletter is a great place to let listeners know about and celebrate any recent success stories you've had. These may come from an outside source (e.g. an award nomination) or inside (e.g. a milestone for your show or announcing a live event).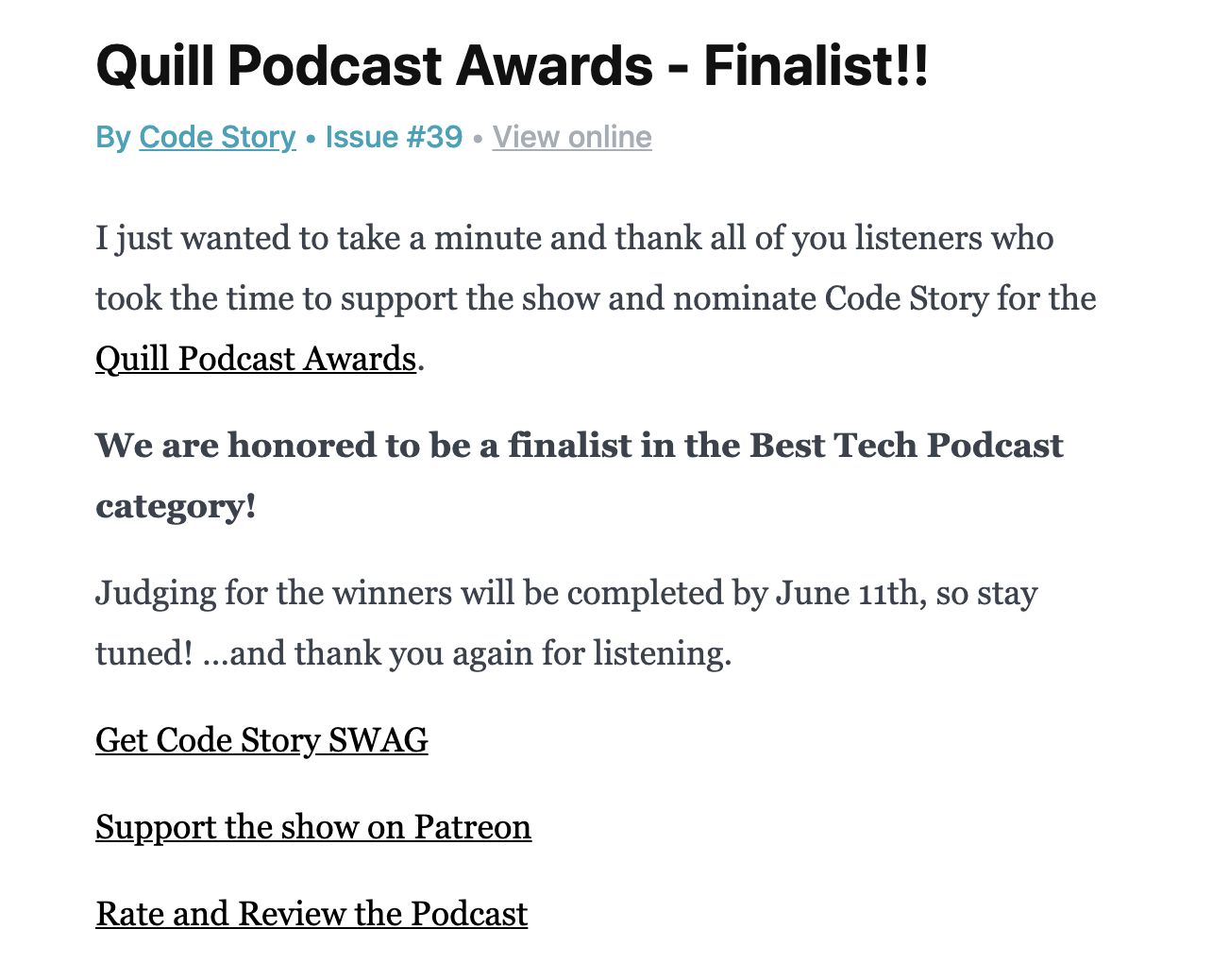 Promotions & messages from sponsors - It's fine to include promotions for your product, service, or sponsors in your newsletter. But they definitely shouldn't be the sole focus. That's a sure-fire way to lose subscribers. Most podcasters tend to include any promotions or messages from sponsors in a tactful way somewhere in their newsletter that doesn't feel pushy.
The above are some of the typical staples of podcast newsletters. But every show is different. There will likely be additional, more unique things you can share that would benefit your listeners in particular. For example, here are the kinds of helpful things Jaire Bolander sends out to subscribers of The Entrepreneur Ethos newsletter:
"The show notes I send out as a newsletter are curated for both SEO and to give subscribers the details around the topics I spoke to the guest about. My listeners want actionable insights as to how to be better entrepreneurs so I provide that as well. It's also vital to focus on the story that your guest is telling so that they will listen to the episode. I also will periodically send out summaries of what I have learned from guests. These are solo episodes that tell a story but also provide a lot of value quickly. This mixes things so that things don't get stale."
It'll inevitably take a bit of trial, error, and useful feedback to settle on the right formula for your show. So don't be afraid to experiment with your early editions.
Creating a Reusable Template for Your Newsletter
It's a good idea to create a standard template for your podcast newsletter you can use again and again. It saves time, it's easier to plan, and it creates brand consistency. With a template, all you need to do is update the copy and links from your previous edition and send it out. Here are a few of the key elements to consider:
Subject line - This is arguably one of the most important parts of your newsletter. If people don't actually open it, all the time you spent creating it will be wasted. You can resume the same subject line or create a unique one each time. But either way, make sure it gives the reader an incentive to click through and learn more. For more on crafting enticing subject lines, check out the guide below:
Header image - There's no need to overcomplicate this. In most cases you can just use your podcast artwork or a stylised version of your podcasts name.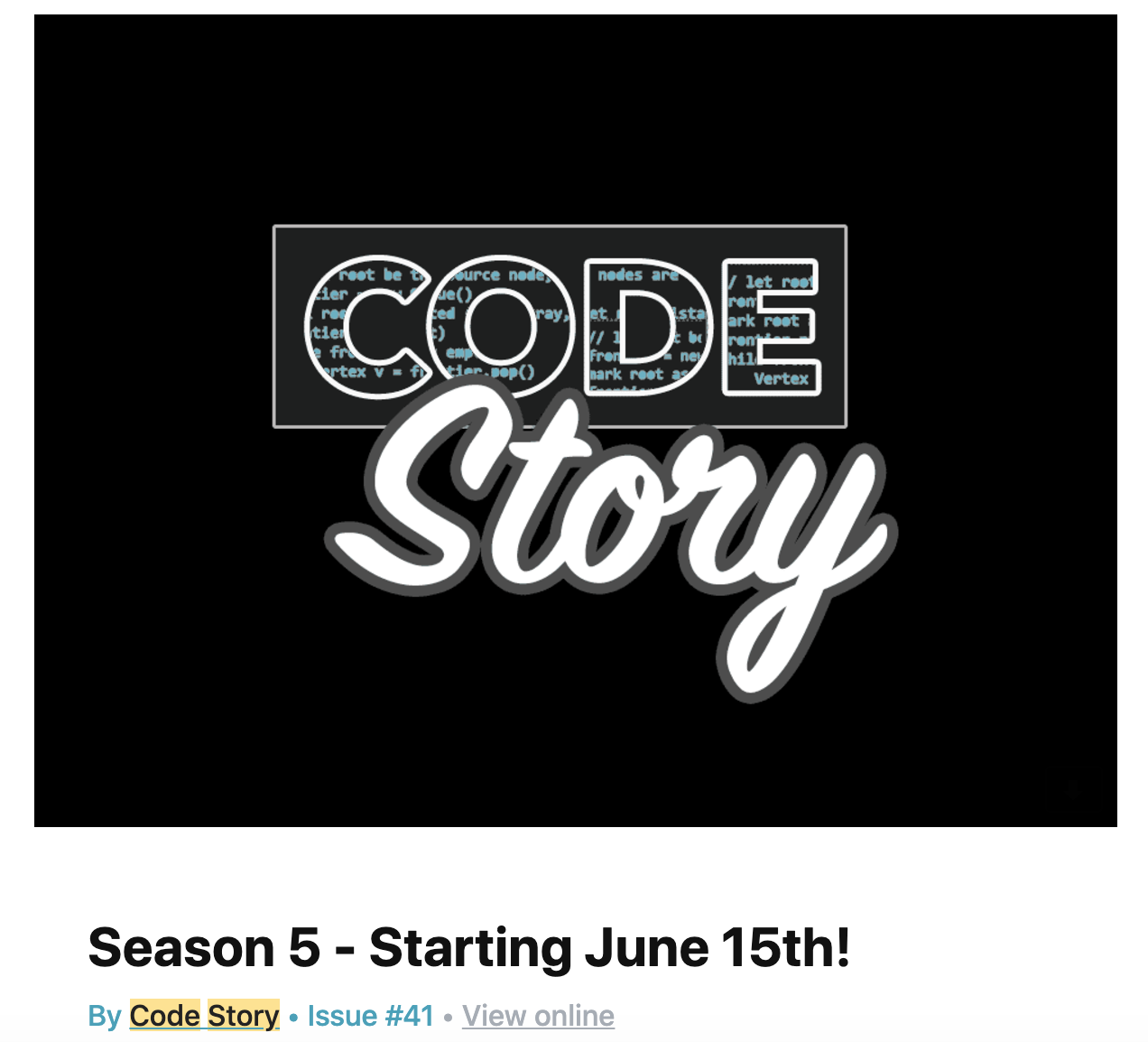 Opening greeting - It's best to keep this relaxed and informal. Open your newsletter as if you were getting in touch with a friend to say hello and share something useful. And remember, there's no need to apologise if it's been a while since you sent your last update.
Newsletter body content - This is where you add your brief descriptor sentences, supporting links, images, and any other announcements. If you're telling your subscribers about more than one thing, bullet point format is usually most appropriate here.
Ad break - If you want to include a promotion for your business or a message from one of your sponsors, it's a good idea to add an extra, clearly-marked "ad break" text box which allows readers to quickly distinguish the ad from the rest of your newsletter content.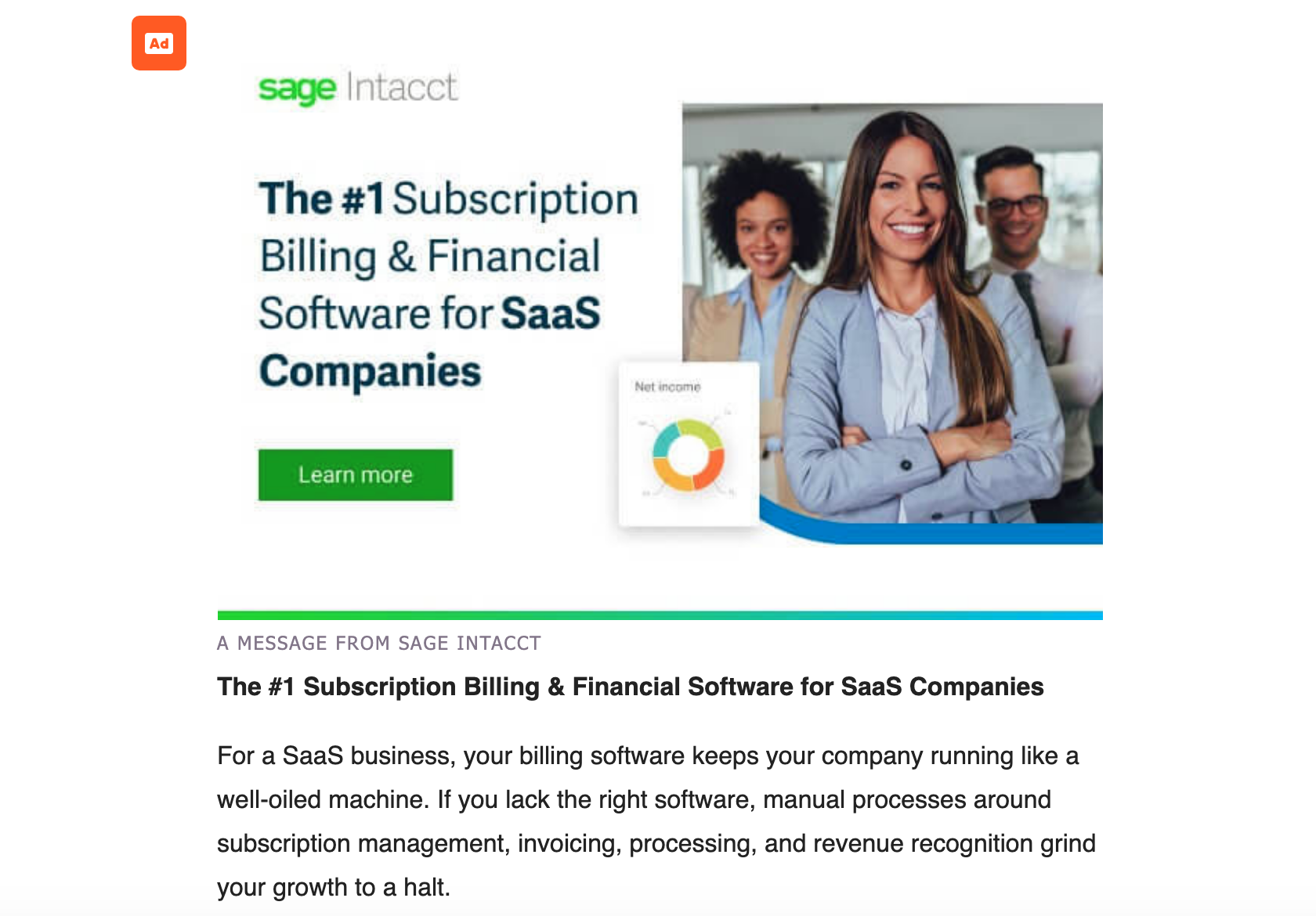 Closing line - Think about how you usually sign off your podcast episodes. If possible try to replicate that in your newsletter to add an additional element of brand consistency. Again, avoid formalities here. Don't sign off with something stiff like "Yours sincerely".
Email signature - This is the natural place to link out to your website, podcast page, and social media channels. If you have any ongoing promotions or discounts, you may also want to mention them here.
With these foundational elements, you'll be able to put together a simple template that cuts down on the time you need to invest in your newsletter.
Tools for Starting Your Podcast Newsletter
If you've already got a podcast website, there are plenty of plug-and-go third-party options out there for creating and managing your newsletter. They're easy to use and provide customizable templates that are compatible across mobile and desktop. So if you want to get started quickly, here are our top 3 recommendations:
If you haven't yet created a website for your podcast, Jarie Bolander suggests an alternative integrated solution:
"I decided to use a CMS called ghost.io with the Hue theme instead of Wordpress or something else. This is because it's purpose built for content creators with lots of integrated features including email newsletter creation direct from any published post. This allows me to automatically send out "newsletters" every time I publish an episode's show notes. It's also easy for listeners to subscribe since the homepage design is clean and simple. I think that's important not only for the listener but for me since I don't have to worry about plugins or whatever."
How to Grow Your Podcast Newsletter
So once you've got your newsletter set up, how do you encourage as many listeners as possible to sign up? Here are four key points to consider:
Include Sign-up Links in Prominent Places
Listeners shouldn't have to go digging or scrolling around your website to sign up to your newsletter. Make it easy for them by placing your sign-up option front and centre on your homepage, as in the example below. It's vitally important to get this right before you start promoting your newsletter on your podcast and elsewhere, because it has a direct effect on your sign-up conversion rate.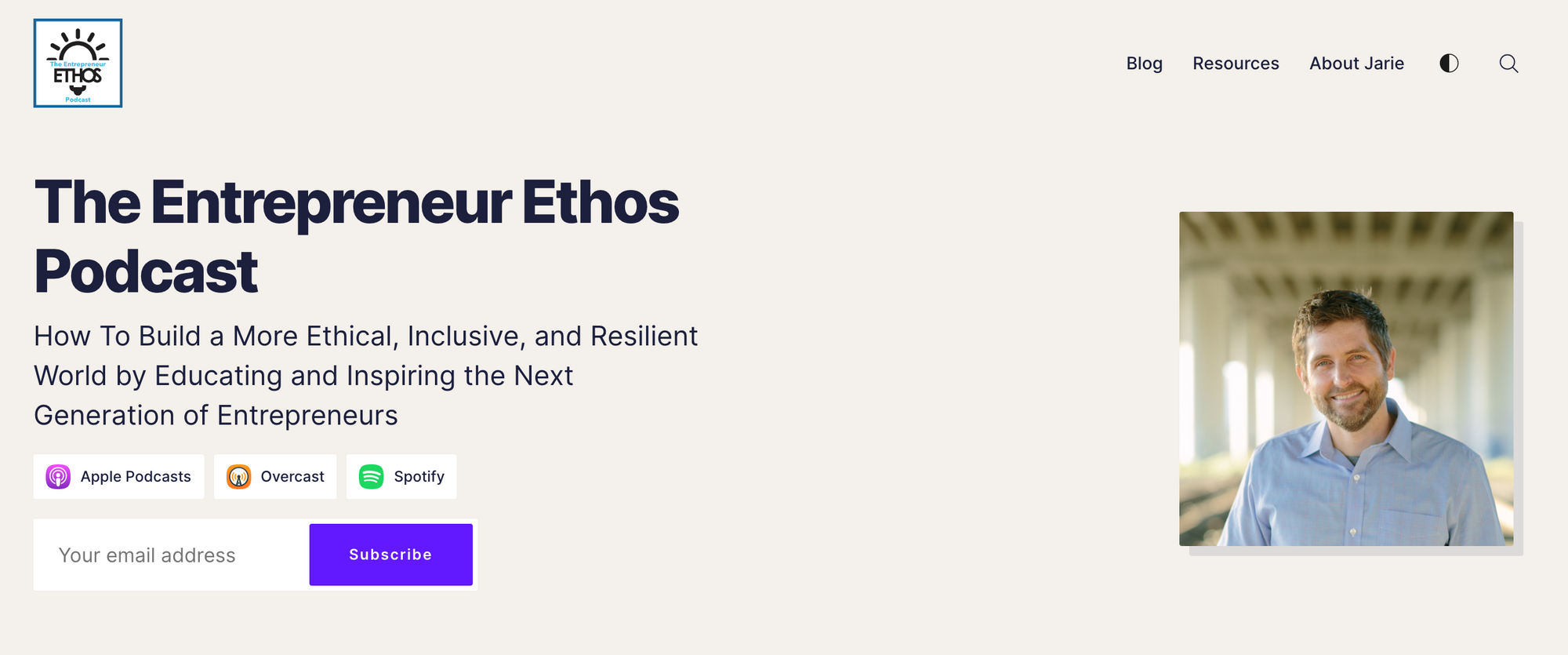 With your sign-up option in place on your homepage, you should then link to your website in all your episode show notes. This makes it easy for listeners to follow your call to action and sign-up directly via their preferred podcast listening app.

Promote Your Newsletter in Your Podcast Episodes
The key thing here is how you promote your newsletter. Don't just tell people to go sign-up in your intros and outros. Instead, explain exactly what they'll get out of it. Give them a good reason to stop what they're doing and go input their email. For example, you might want to tease some of the recent content and resources you've sent out exclusively to your subscribers.
You can also promote your newsletter on other podcasts too. If you're appearing as a guest, remember to plug it when you have the opportunity. If you haven't done so already, you can create an account on MatchMaker.fm for free to start booking yourself as a guest on other shows within your niche. For more on how to promote your podcast through guest appearances on other shows, check out our in-depth guide below:
Create an Exclusive Sign-up Incentive
One of the most effective ways to increase your newsletter sign-up rate is to offer listeners something valuable in return. Email addresses are like a form of currency online. So it makes sense to offer something your listeners will be willing to "pay" for with their contact information. There are several forms your sign-up incentive could take, such as:
A comprehensive whitepaper or eBook e.g. "The Complete Guide to… X"
A helpful list of tips, hacks, or shortcuts relevant to your listeners
Running a contest with an enticing prize on offer
Allowing listeners to book a free consultation
MatchMaker.fm member Jodi Krangle is an experienced voice-over artist and host of the Audio Branding podcast. She's used a cleverly designed sign-up incentive to accelerate the growth of her new podcast newsletter:

"My free pdf was originally designed as a companion piece to a presentation I made at a local Chamber of Commerce. I then used it to also make a presentation to a group of podcasters in an online conference. After the great response, I decided it would make a useful downloadable resource.  My mailing list is still in its infant stages, but the free download is responsible for pretty much my ENTIRE mailing list. As an added incentive, signing up also gives listeners access to a free resource centre with videos, snippets of audio from the interviews that others don't hear, a bunch of other free pdfs, and some discounts from my guests."
Jodi also offered some useful advice for other podcasters seeking to create an effective newsletter sign-up incentive:
"The trick is finding something that people might actually find useful and be interested in downloading. It may take a few times to figure out exactly what that is, so don't beat yourself up about it if something doesn't work. Just try again and see what lands (ie what people find compelling). Also, make sure you have a good hook. If you haven't read "Hook Point" by Brendan Kane, it would be well worth your while."
Maintain High Standards on Quality
After optimising your newsletter to maximise sign-ups, it's then all about delivering real value in every email you send. If you consistently share useful stuff, word of mouth referrals will act as a powerful driver of growth. Ideally, you want your subscribers to be actively looking forward to the next edition. And that means it's important not to let standards slip.
Your subscribers only want to hear about things that are genuinely useful or interesting. Repeatedly telling them about your 10% discount code and nothing else is not useful or interesting. The content of your newsletter needs to offer much more than a simple reminder to buy your product or service.
To make your emails as good as they can be, study the masters of the craft. Subscribe to the newsletters of some of your favourite podcasters. What subject lines do they use? How do they format things? And most importantly, what kinds of content do they include? Make note of any elements you think work particularly well and aim to integrate them into your own newsletter. When putting your emails together it's a good idea to ask yourself the question:
"After a listener opens the email, what am I offering that they can't get anywhere else?"
This is definitely the biggest learning curve in the process. But if you invest the time and energy required to produce something genuinely worth reading, your mailing list will naturally grow as a result. Unfortunately there are no hacks or shortcuts you can rely on here.
Ready to Get Started?  
Creating a podcast newsletter worth reading does take extra effort on your part up-front. But done right, the returns are more than worth it. With a direct line of connection to your most engaged listeners, generating leads and sales through your podcast becomes so much easier.
Book your next guest the easy way
With more than 40,000 members, MatchMaker.fm is the largest online community connecting podcasters & guests.
Join MatchMaker today
It's free to join!