The pride month, we've been showcasing some of the inspiring LGBTQIA+ voices within the MatchMaker.fm community.
June is the month chosen to celebrate pride as it was the month of the Stonewall riots, the protests that changed gay rights for a lot of people in America and beyond.
It's about people coming together in love and friendship, to show how far gay rights have come, even if in some places there's still some work to be done.
Pride month is about teaching tolerance, education in pride history and continuing to move forward in equality. It calls for people to remember how damaging homophobia was and still can be. And it's all about being proud of who you are no matter who you love.
Below we've featured the MatchMaker.fm podcasters and thought leaders that are playing their part to help support the LGBTQIA+ community. We reached out to them to ask what pride means to them, and why it's still so important in today's society.
If you'd like to reach out and connect, we've included links to all the relevant MatchMaker profiles, websites, and social channels 🌈
CanQueer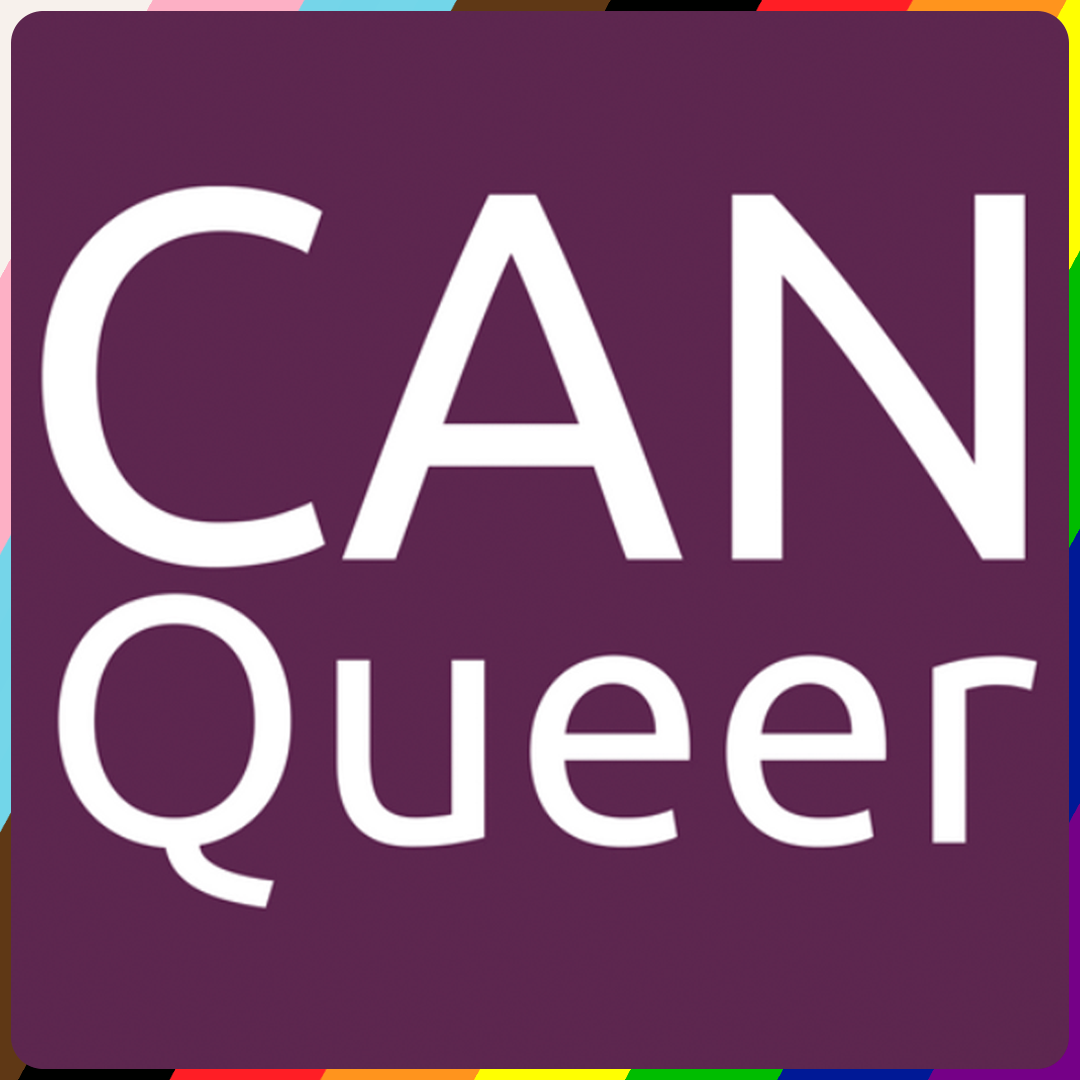 For the past 5 years CanQueer has been spotlighting LGBTQ topics and news from across the globe. Their current affairs show is the most syndicated LGBTQ community radio show in Canada. At times, they've hit a weekly audience of an estimated 250,000 Canadians. Most importantly, the show is broadcast in lots of smaller and more rural communities, helping queer folks in those areas feel connected to a larger, nationwide community.
Why is pride important to you?
"Being able to celebrate Pride is built on decades of work to fight for equal rights. Stonewall is renowned, but only happened after years and years of police oppression. You have the Lavender scare, the 'Fruit Machine' in Canada, the 'project soap' bath house raids. Pride month is a celebration, and a happy occasion, but it's built on the back of oppression, and ongoing homophobia that we must all continue to fight against." - Luke Smith, host of CanQueer
Chad Peevy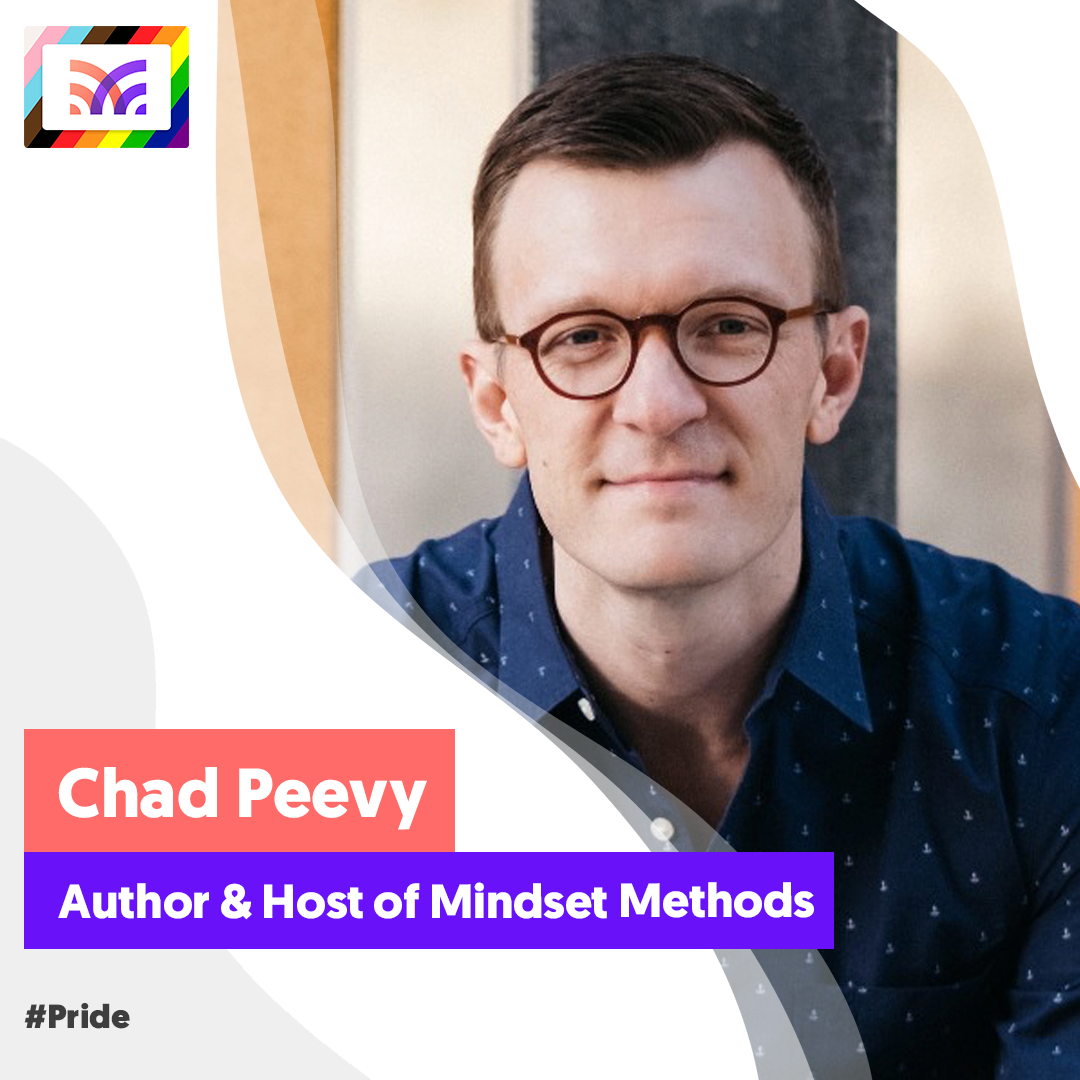 Chad Peevy was a gay kid in rural Arkansas. His book, Break & Untangle: Discover the Freedom to be You Despite the Inherited Mindsets Holding You Back, tells how he overcame the trauma and depression that followed him into adulthood. After developing a method for managing those Chad realized he could do much better than just survive; he could thrive. Today he writes, teaches, and speaks about what he continues to learn.
Why is pride important to you?
"Pride is extremely important for the community in a number of ways. Firstly, we as a community (and our allies) remind ourselves of the reasons why we still need Pride, even though there has been a lot of progress, much is still to be done. Next, it's an important time to recognize the giants on whose shoulders we stand. We have to know our history and as a community it's our job to teach it (we won't get that education anywhere else). And lastly, the visibility it gives for those who are struggling with their identity - they can see that there are people like them in the world and it can be instrumental in giving them the courage they need to be themselves."
Miguel Barros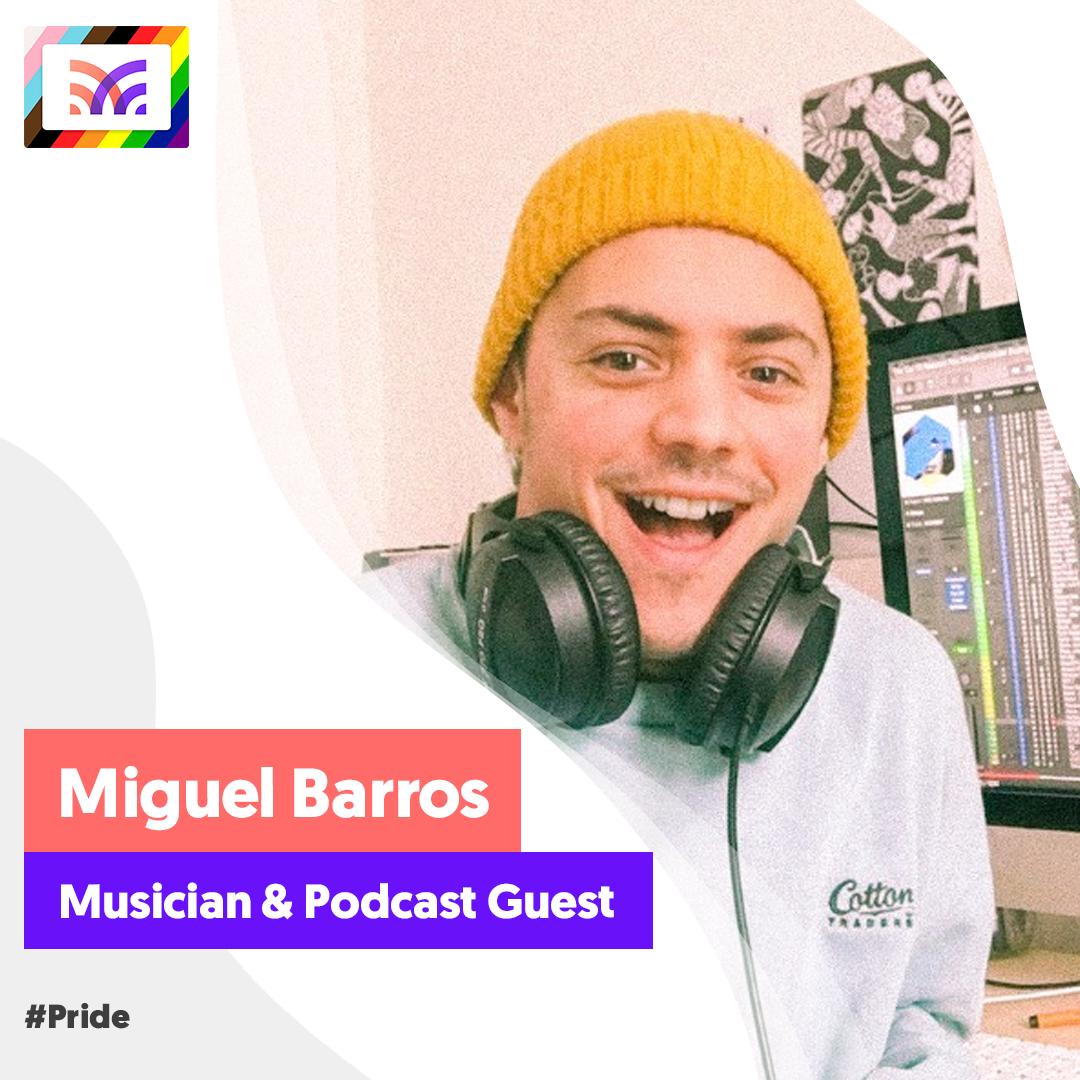 Miguel is a gay music producer from Lisbon now based in London. His independently produced and released debut EP explores his personal experiences of adapting to fit into the fast-paced London life, as a foreign gay man, in the city where he found his liberation. Travelling between London and Lisbon, Miguel's story reflects the experience of many young people who uproot themselves and struggle to stay on the right path.
Why is pride important to you?
"It's urgent we continue to be active and take time to celebrate our community. This is the time for self-affirmation, dignity, equality, and increased visibility for our group. Pride is where we refuse to be ashamed of who we are and fight for equal rights. We must keep spreading our voices, stories and experiences. As long as queer communities around the world suffer marginalisation, Pride will always be relevant and important."
Robert Thompson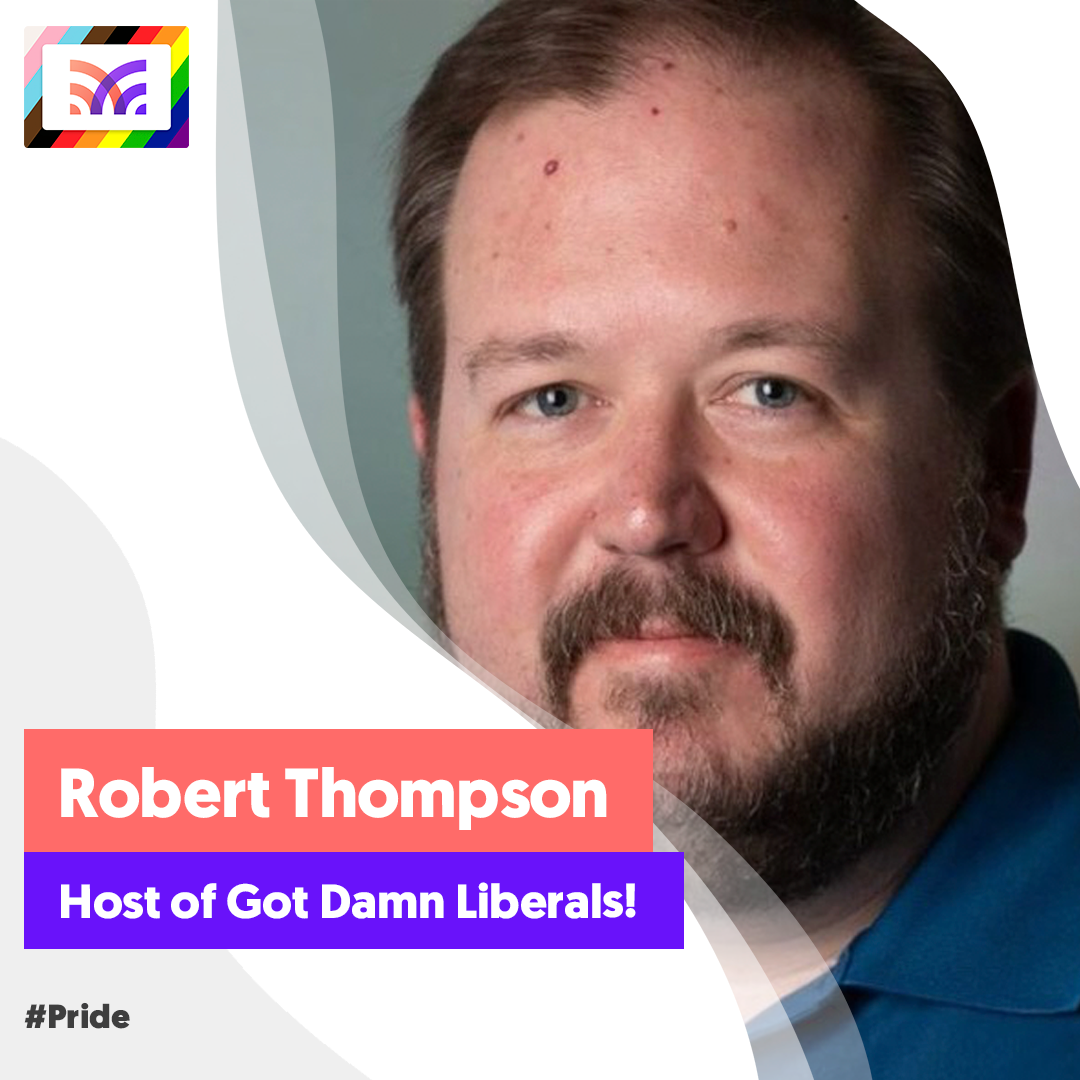 Robert is the host of the Got Damn Liberals! Podcast. A queer sourhterner from Georgia, Robert's outreach and engagement work in his community helped turn the state blue. He works in technology by day based in Atlanta holding various IT positions dating back to 1998 mostly in the banking, mortgage, software, and training fields.
Why is pride important to you?
"We've made a hell of a lot of progress but there is so much more that can be done."
Fringe Watching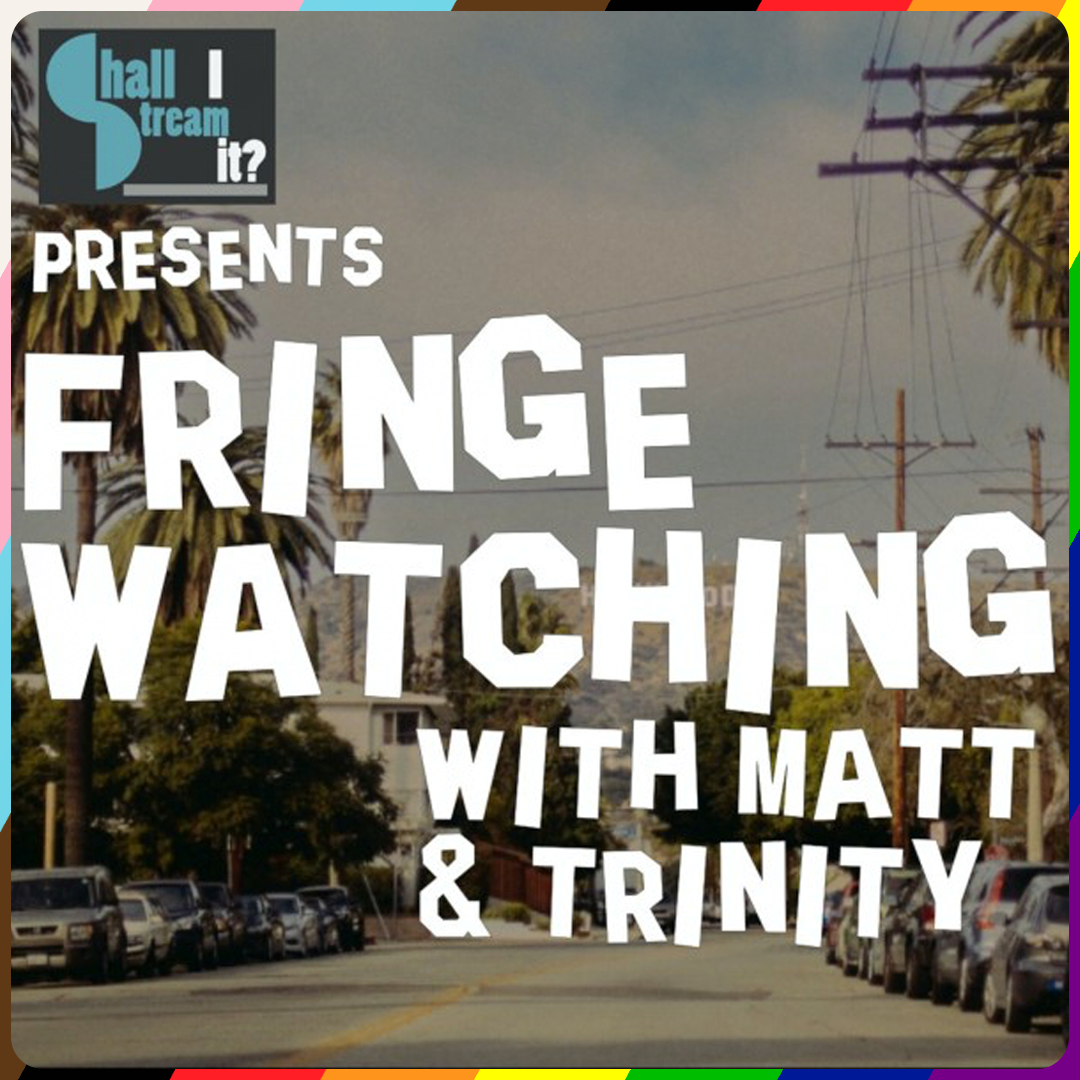 Fringewatching is the comedy podcast where hosts Trinity and Matt watch the most obscure, bizarre, and unknown movies and shows on streaming then report back to you what we've seen. Matt and Trinity are two friends who met at a LGBT singles mixer and are still single themselves a decade later. In essence, Fringewatching is your source for the streaming shows  NO ONE is talking about!
Why is pride important to you?
"There's often this stereotype that gay guys and lesbians don't get along, which is silly. Our friendship challenges that idea and shows the different kinds of bonds that happen in the LGBTQ community. Plus, it's also the only time you can get Pride colored Listerine from Target. Super important. But mostly, it's all about friendship, self love, and visibility." - Matt Davis, host of Fringewatching
Sean Crenshaw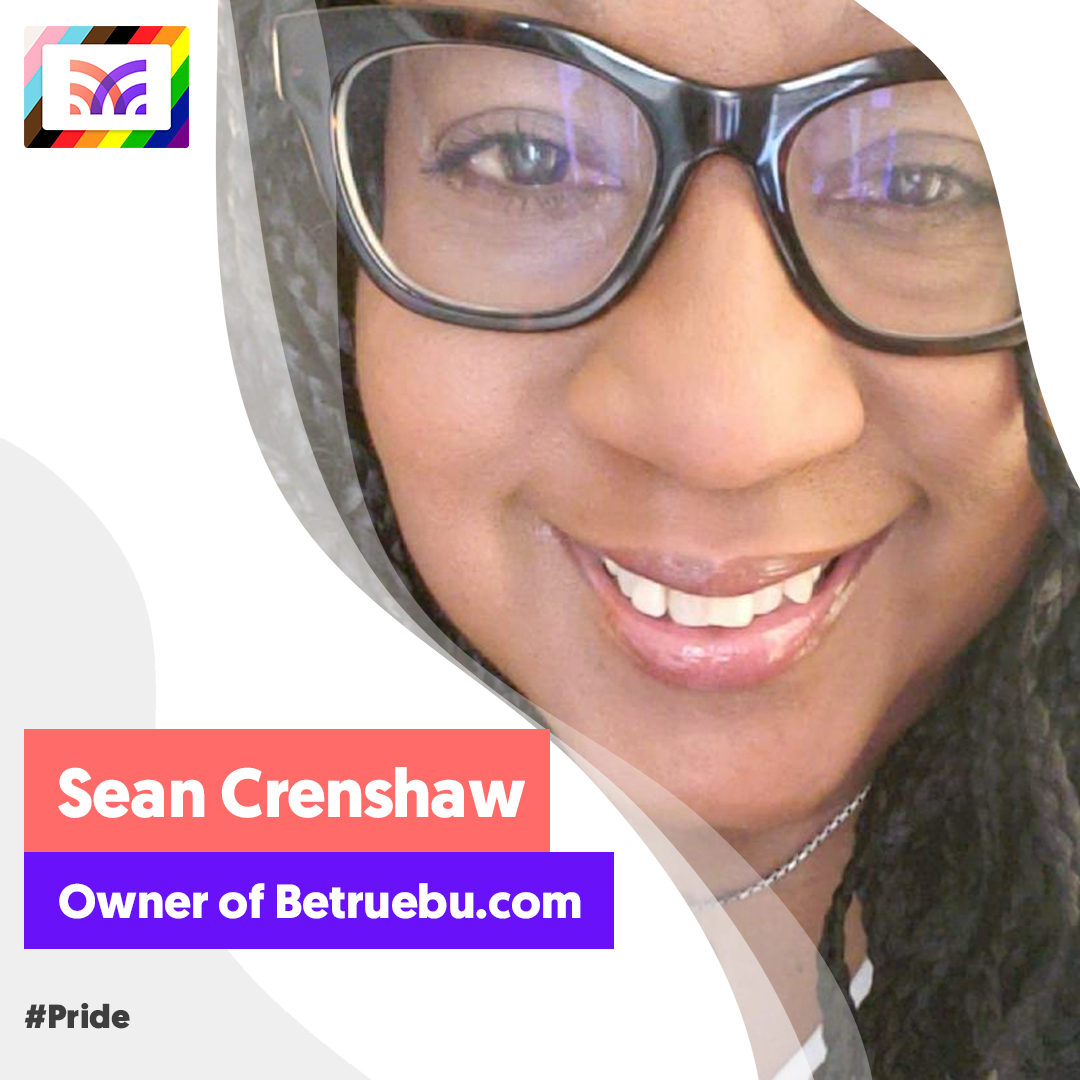 Sean is the owner of betruebu.com -  an online dating site for women of color in the LGBTQ community. She built the platform to focus on communication, not swiping. And it allows WOC of color to feel like they are first choice because on other dating apps they are only chosen 13% of the time. Sean's site offers a new alternative for all women who date WOC, regardless of race. As a proud black lesbian, Sean's aim is to create a safe space for all women in the LGBTQ community.
Why is pride important to you?
"In the black community, we have made progress but we are still a lot further behind in accepting the gay community. Any time I make our representation known to lend itself to normalizing us being here is a great time! Also as lesbian, I honestly feel we are forgotten in the community so just taking an entire month to be proud of us means a lot."
Happy To Be Here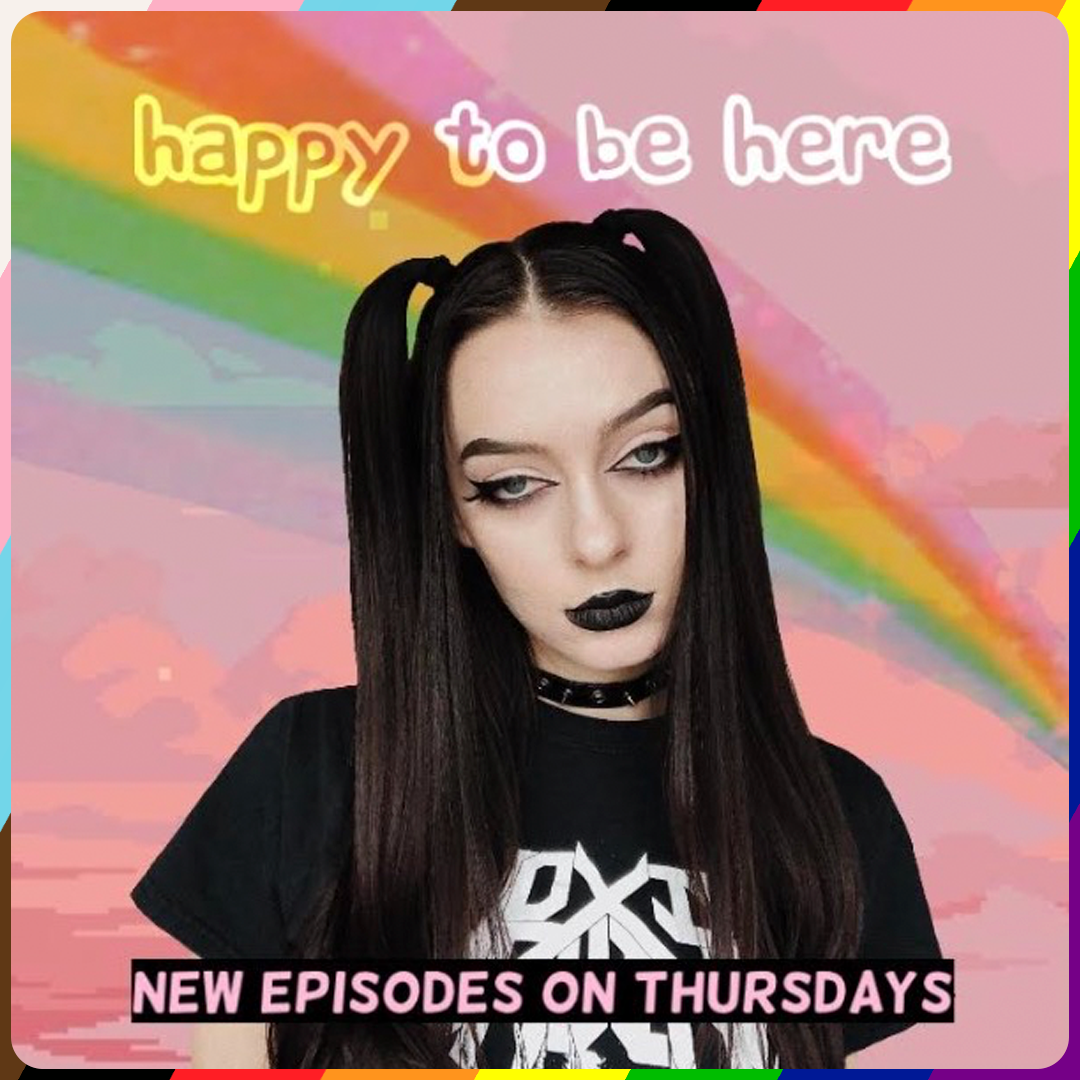 Kate is a lesbian in her early 20s who came out last year. Like most other "young adults" she's still trying to figure out life and have a good time in the process. Every Thursday Kate and her guests discuss topics on every 20-something's mind like dating apps, mental illness, astrology, social justice issues, and of course squishmallows. For pride this month, she's been featuring some guests from the LGBTQIA+ community, so we recommend checking out some of those episodes!
Why is pride important to you?
"It's a reminder that I shouldn't be afraid to be myself. I used to hate myself for so long for being gay. Now, I celebrate that part of me."
David Ledain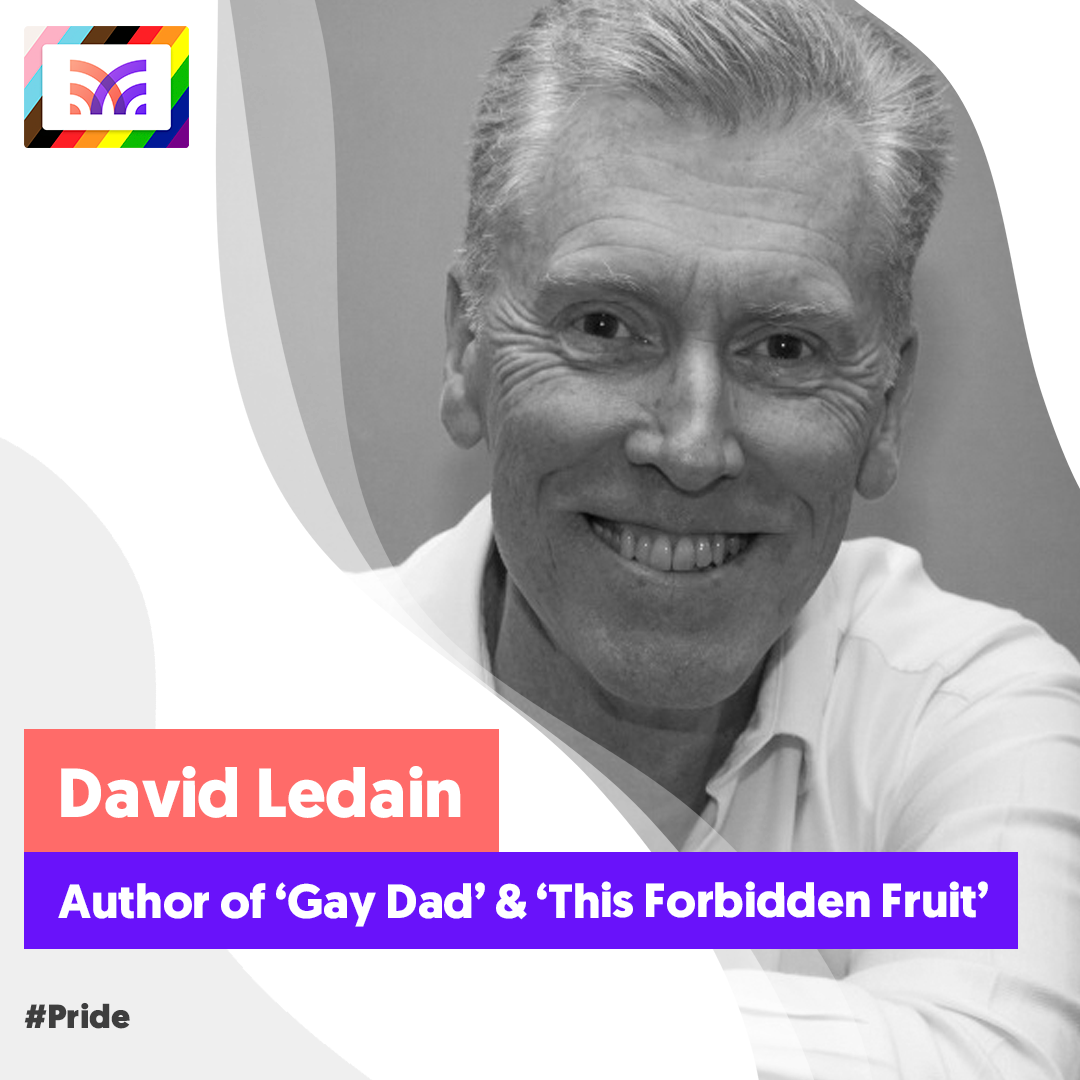 David is an author of several gay non-fiction books: Gay Dad, This Forbidden Fruit, & Having Gay Sex. He's also one of the participants on the Rainbow Dads Podcast & has been am engaged volunteer with Queer Britain Museum. David's books tell the stories of men who have realised their true self and sexuality later in life via compelling and honest interviews. All his work is underpinned with historical research and modern-day, scientific knowledge.
Why is pride important to you?
"It gives a safe space for LGBTQ+ people to be visible and allow their voices to be heard on an inclusive and diverse platform. It is our space, for us and about us."
Spirits and Chat with Jon and Matt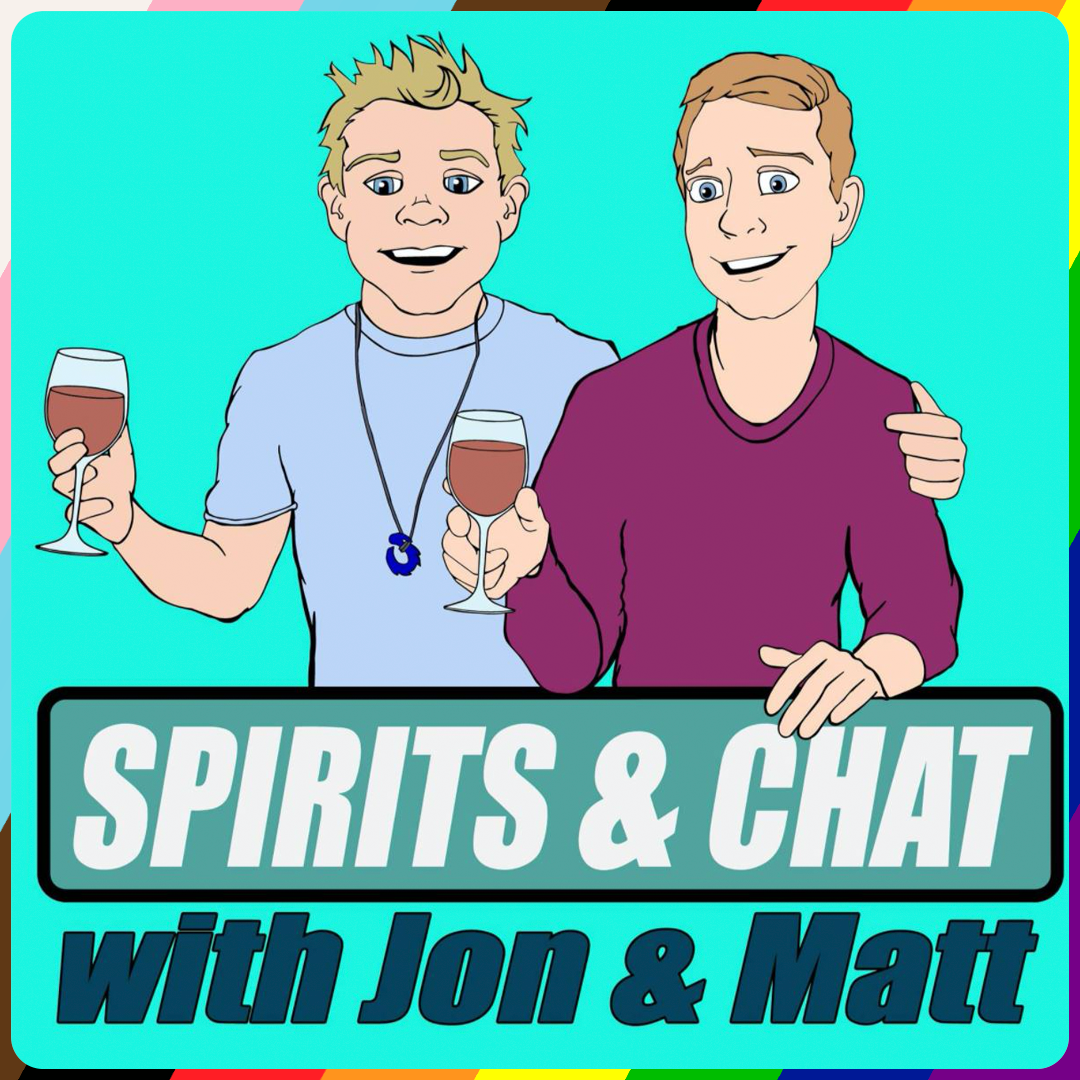 Spirits and Chat with Jon and Matt is a podcast hosted by real life gay married couple Matthew Pohlman and Jonathan Emerson. Each week they watch an episode of a classic tv show where the characters are in a play, and discuss what the show gets right and gets wrong about life in the theater. Together Jon and Matt run a queer inclusive theater company in NYC.
Why is pride important to you?
"It's important to feel a sense of safety and inclusivity no matter what stage of life you are at. Seeing people embrace (especially straight allies) is so important and makes one feel less alone in this scary world." - Matthew Pohlman
Elaine Montilla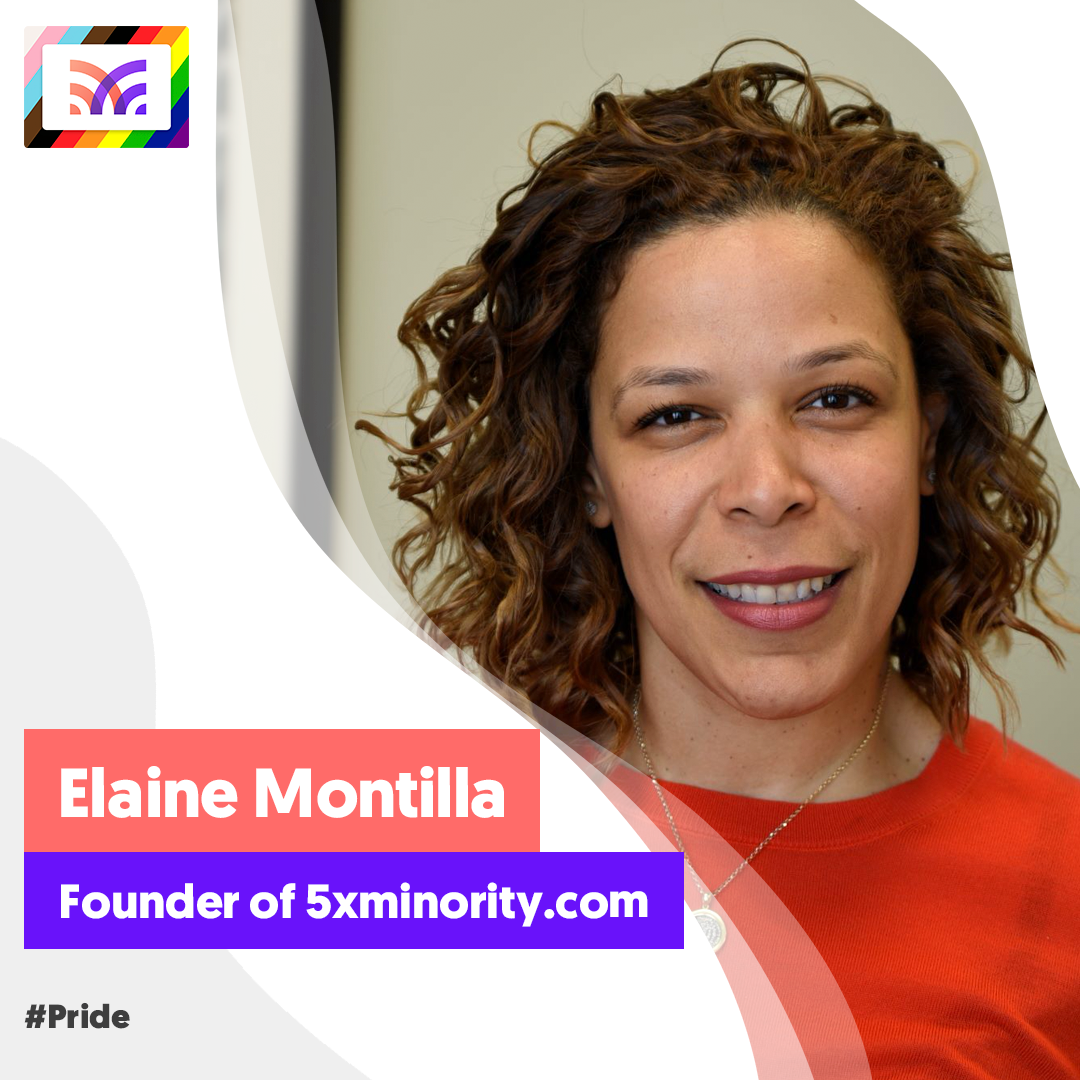 Elaine is a senior tech leader and the founder of 5xminority. Her mission is to elevate the voices of women and underrepresented minorities in tech. Vulnerability and authenticity are her real superpowers and she's always keen to show others anything is possible. As a Latina, Female, Lesbian who came to the US at age 17 and today thrives in a male-dominated industry, Elaine's story offers a real source of inspiration for others in the LGBTQ community.
Why is pride important to you?
"Pride month is a window that I get to open each year to celebrate my authenticity. It is a time when we can serve as role models to so many who are suffering in silence, and help them become hopeful when we share our greatness with the world."
Dr Steve Yacovelli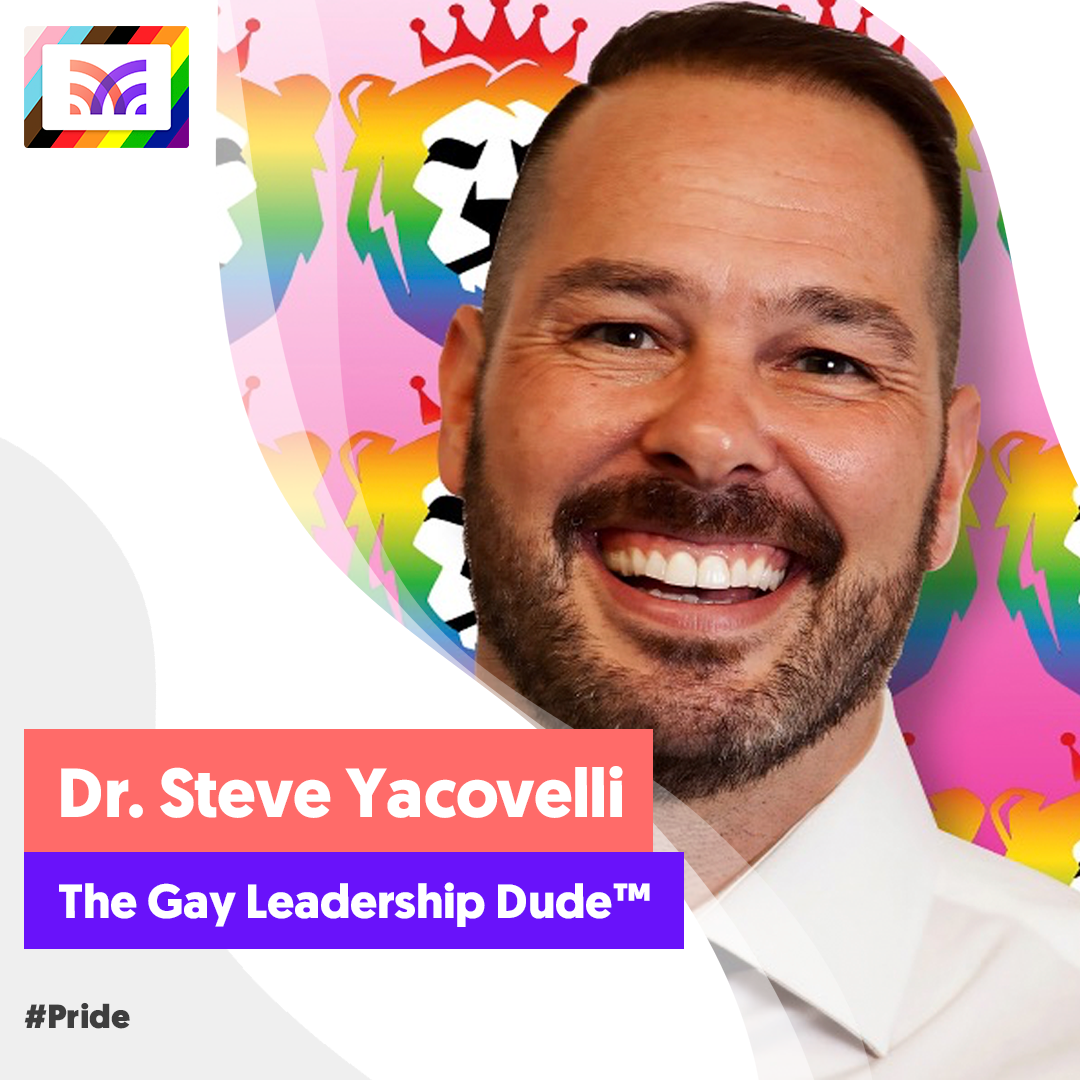 Dr Steve Yacovelli is the Owner & Principle of TopDog Learning Group, a leadership, change management, and diversity and inclusion consulting firm. They focus on helping leaders and organizations be more inclusive. He's also an award-winning author and speaker. Steve's latest book, Pride Leadership: Strategies for the LGBTQ+ Leader to be the King to Queen of their Jungle "came out" in 2019. Since that time he's been sharing the story of how to be a more consciously inclusive leader with many Fortune 500 and large not-for-profit organizations.
Why is pride important to you?
"As an invisible minority, it's important for the LGBTQ+ Community to not just celebrate our resilience but use the month to educate others about our Community and the positive impact we have on society."
Kerry Rosado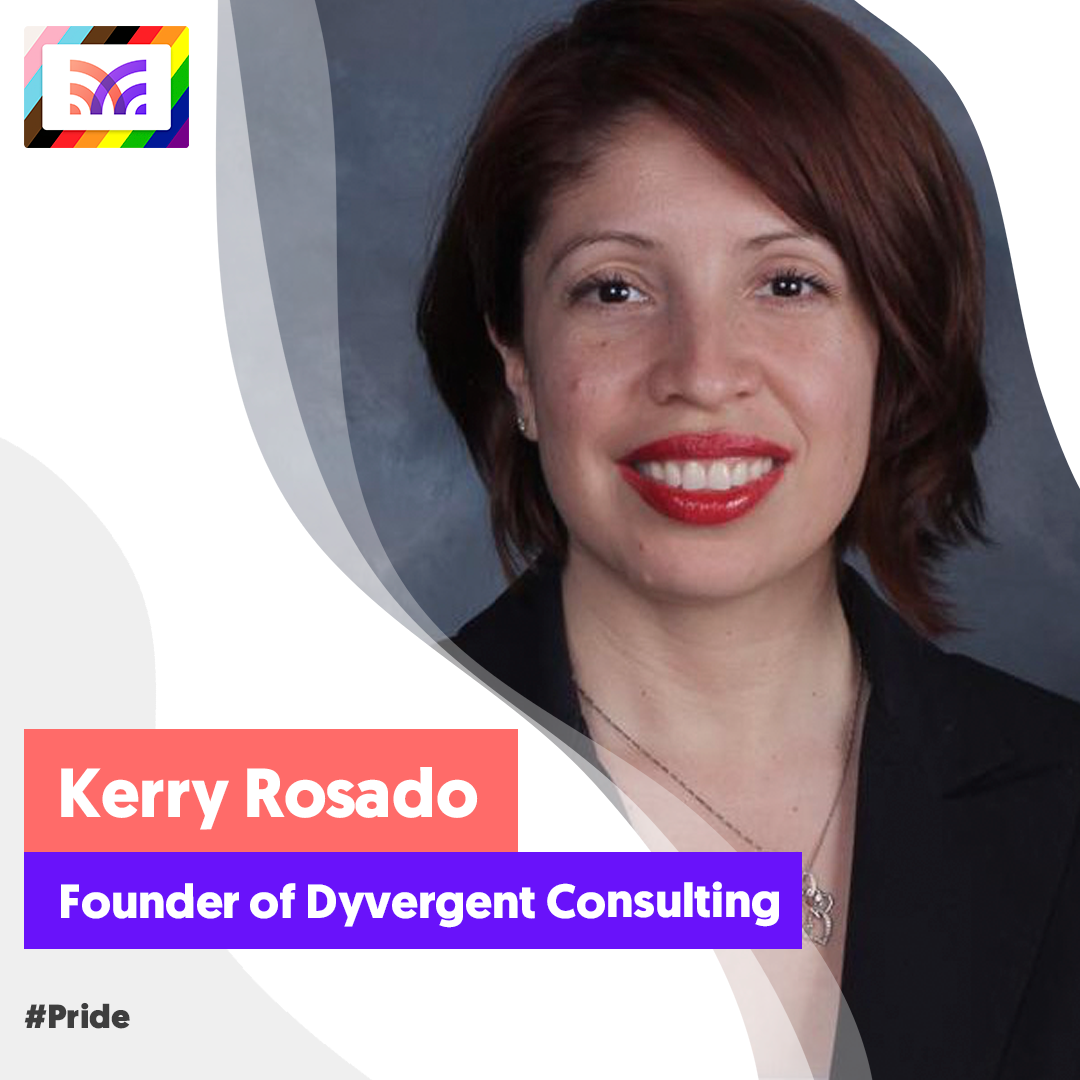 Kerry Rosado is the Latina & Bisexual founder of Dyvergent Consulting Group - which provides organisational training on diversity and inclusion. Kerry was named among the 146 Inspiring Women Leaders in 2021 by Diverse IN. She's also the proud mother of two boys with autism and a neurodiversity advocate. Kerry holds a Bachelor's in Computer Science, a Masters in Business Administration, and a Certificate in Diversity, Equity, and Inclusion in the Workplace. Her first book on inclusive leadership is set to come out fall 2021.
Why is pride important to you?
"LGBT History Month provides role models, builds community, and represents a civil rights statement about the contributions of the LGBTQ+ community.  As a bisexual woman, its empowering to celebrate our pride and history to raise awareness and create allyship."
Jennifer & Stephanie PageWise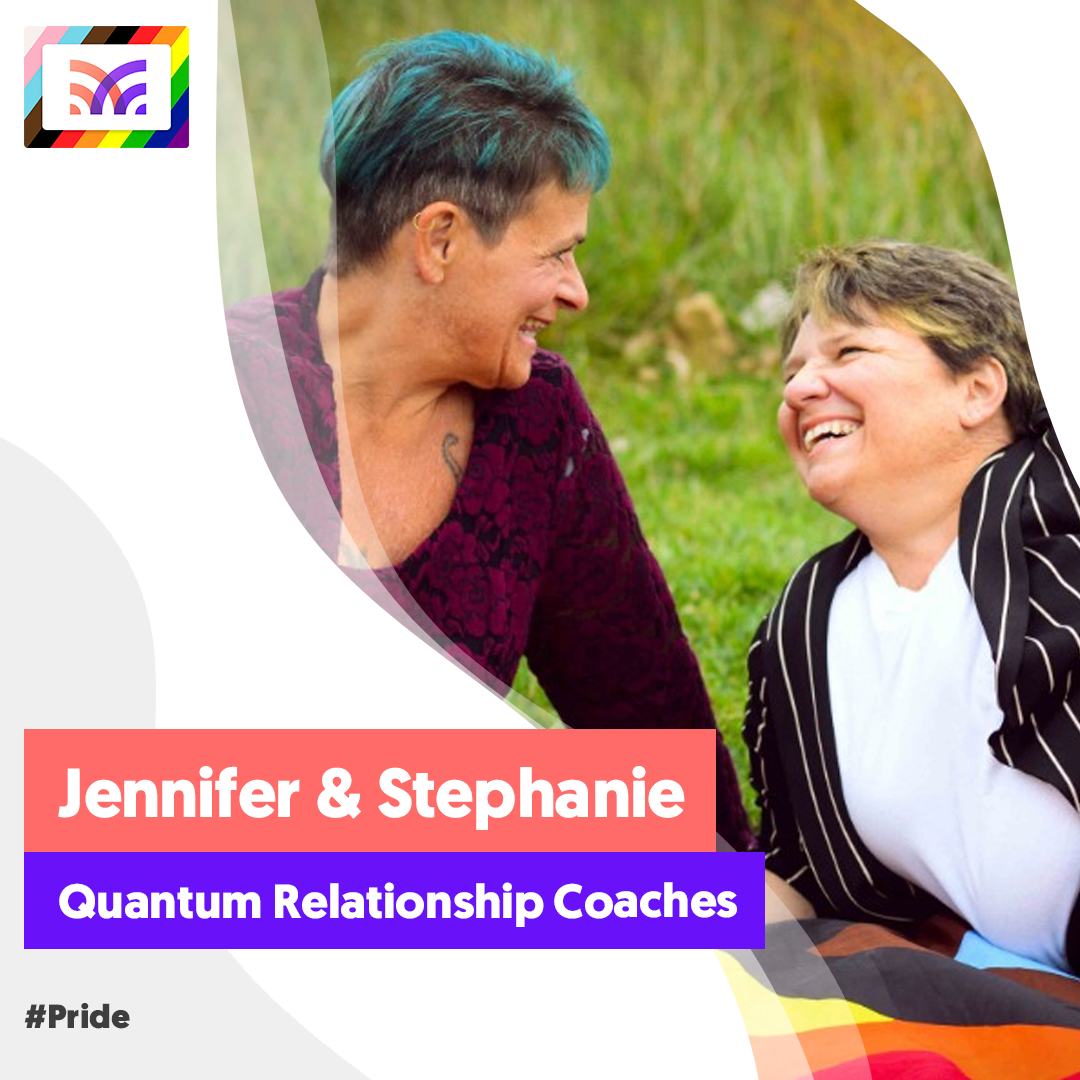 Jennifer and Stephanie are Quantum Relationship Coaches who work with the LGBTQ+ community.  Their mission is to bring more love to the world, one relationship at a time. They focus on creating holy relationships through teaching self-love, boundaries and communication. Through personal experience in their own relationship the pair have developed tools to help people learn the ways to have true intimacy and build rock-solid relationships.  
Why is pride important to you?
"It is important that we are seen and heard because we are no different than anyone else. Pride helps the world see this."
Natalie Esparza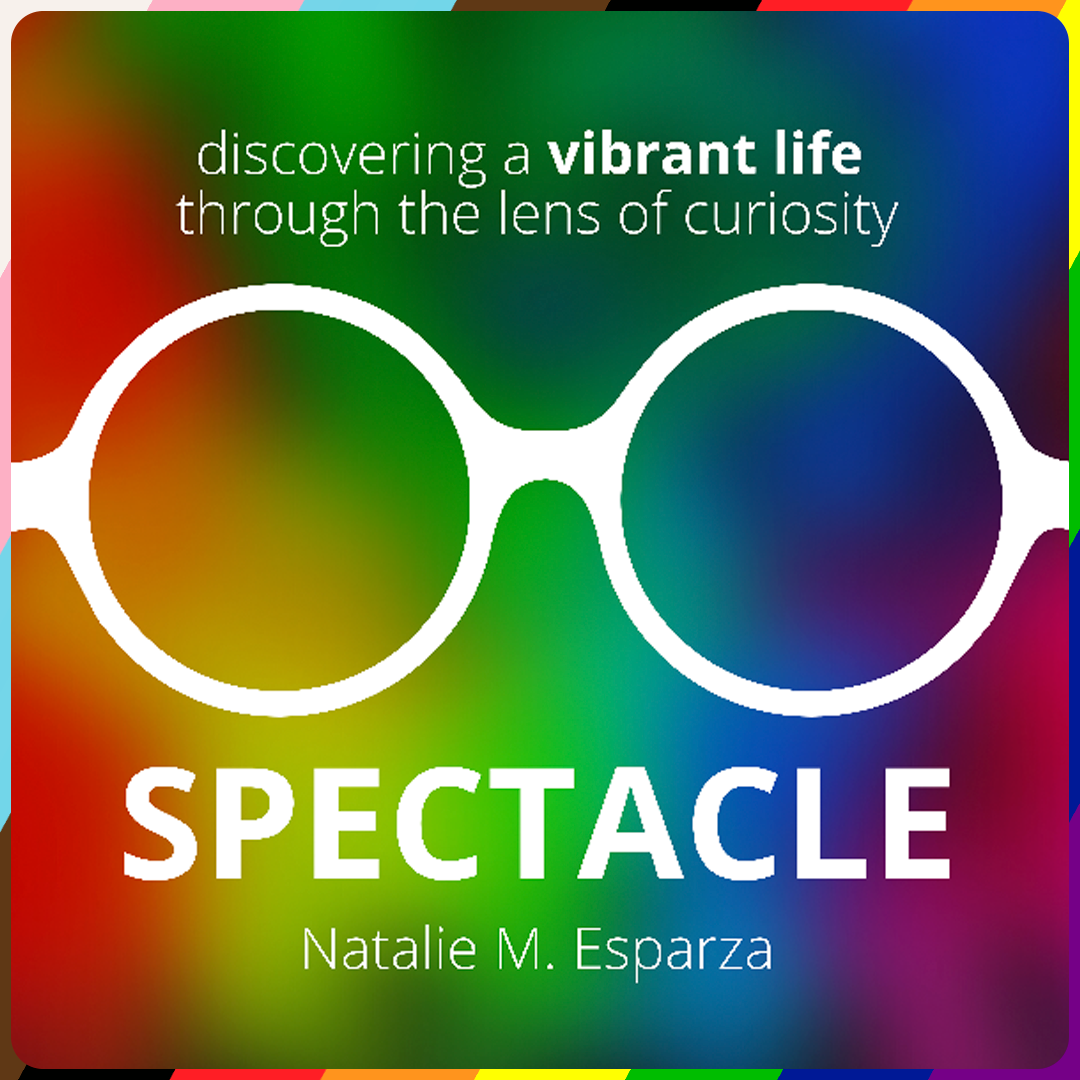 Natalie M. Esparza (she/they) is an author, speaker, podcaster and life coach who helps curious misfits ask taboo questions to discover their true north and live life on their own terms. They believe that everything can change when we ask the right questions. Her new book, Spectacle: Discovering a Vibrant Life through the Lens of Curiosity, is a brave account of her personal battle with abuse, depression, religious trauma, and accepting her pansexuality. With each story, they prompt readers with questions meant to encourage self-exploration and to spark change.
Why is pride important to you?
"I lived most of my childhood in the closet because I grew up conservative/religious. Deconstructing that is a painful and ongoing practice. I grew up thinking core pieces of my identity were wrong and evil. Now, I'm learning to love every part of myself. Pride is important because it is about gaining visibility. We shouldn't be penalized for existing."