This pride month, we're showcasing some of the inspiring LGBTQIA+ voices within the MatchMaker.fm community.
Pride month is celebrated in June, as it was the month of the Stonewall riots in 1969 - the protests that changed gay rights for a lot of people in America and beyond.
It's about people coming together in love and friendship, to show how far gay rights have come, even if in some places there's still some work to be done.
Pride month is about teaching tolerance, education in pride history, and continuing to move forward in equality. It calls for people to remember how damaging homophobia was, and still can be. And it's all about being proud of who you are, no matter who you love.
Below we've featured 8 MatchMaker.fm podcasters and thought leaders that are playing their part to help support the LGBTQIA+ community. As we celebrate Pride Month, let's engage with their platforms, learn from their insights, and strive for acceptance and equality.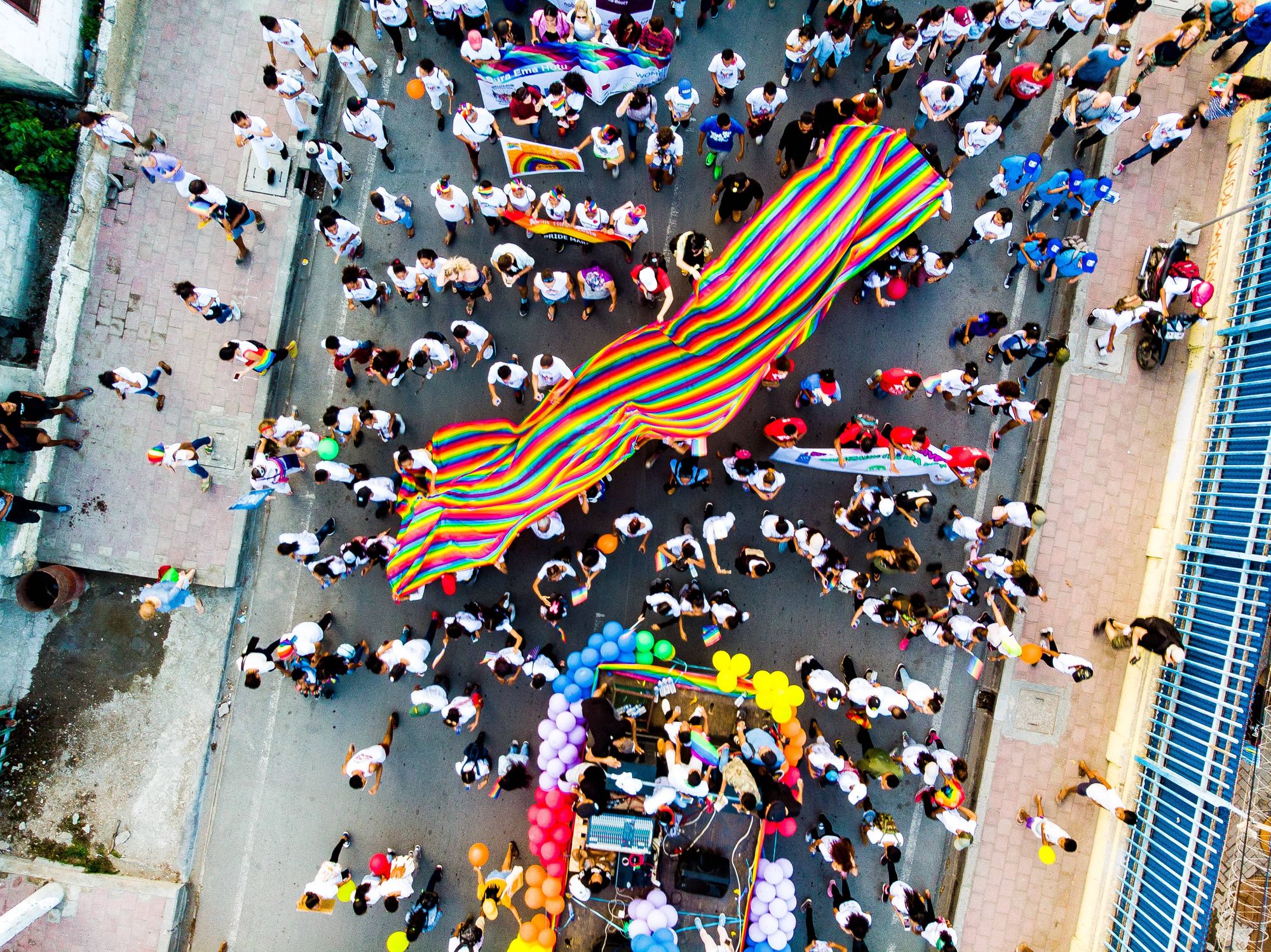 💡
If you'd like to pitch yourself as a guest to any of these shows, or you'd like to book any of these guests for your own show, you can create a free profile on
MatchMaker.fm
and send a message explaining why. Check out our guides for writing a
solid guest pitch
or a
great show profile
to help you stand out.
Book Your Next Podcast Guest the Easy Way
With more than 60,000 members, MatchMaker.fm is the largest online community connecting podcasters & guests.
Join MatchMaker today
It's free to join!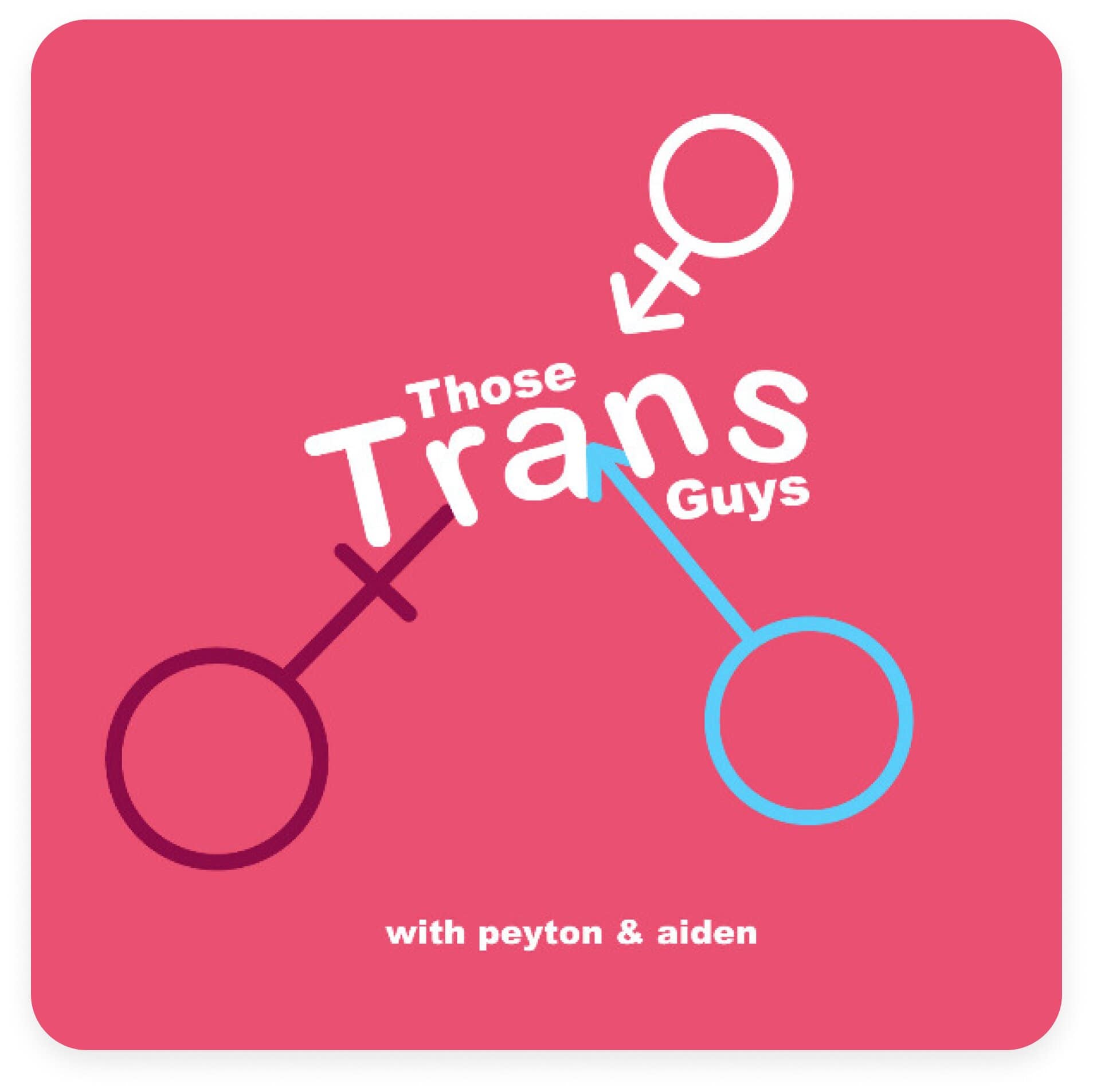 The Those Trans Guys podcast focuses on raising awareness about the struggles trans men face within the LGBT community - a topic often overlooked or misunderstood. The show sets out to educate and promote understanding regarding the experiences of individuals before and after transition. Each episode sheds light on each person's unique journey and provides insights into how they navigate and communicate their trans identities.
Peyton (the host) is a trans man who aims to share his story, raise awareness, and educate others about the struggles faced by trans individuals. With a vision for growth, he takes pride in his progress and is dedicated to making a positive impact through his unwavering passion and commitment.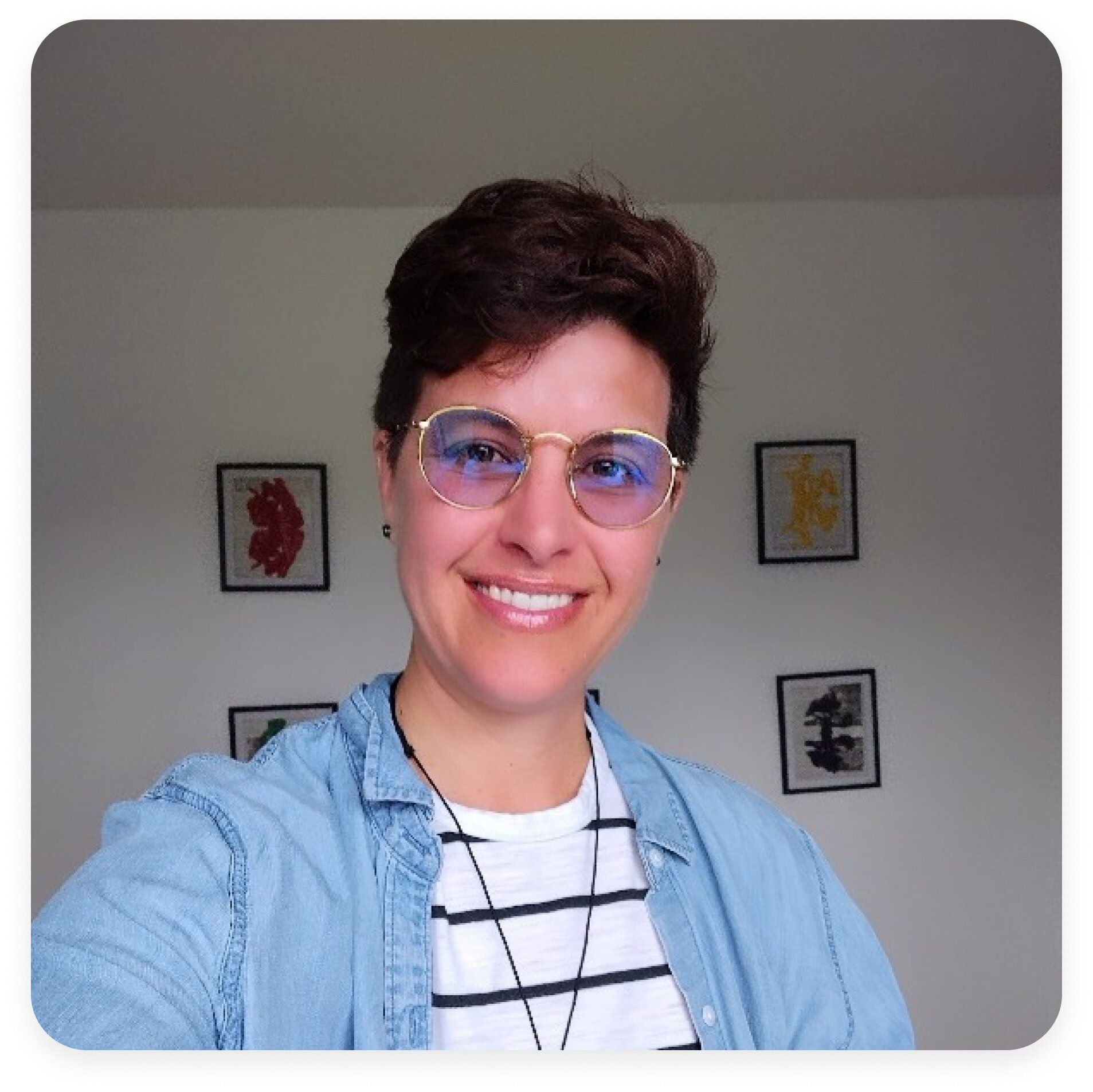 Gazit (they / them) is a trans/non-binary seeker who has embarked on a transformative path of self-discovery through gender-affirming health care, DBT, and spirituality. Their childhood within a devout evangelical Christian community shaped their early curiosity and questioning and led to a deep spiritual and psychological journey. After a mission trip to the Philippines set them free from oppressive beliefs and allowed them to embrace their queer identity, Gazit now recognizes the inherent value and interconnectedness of all beings. They're passionate about sharing their journey of overcoming victimhood, embracing personal growth, and cherishing the power of love as a unifying force for all.
Gazit is also the author of Holy Shit: Growing From Life's Challenges, a book sharing their transformative journey - from despair to purpose. It also offers insights on embracing challenges, letting go of victimhood, and finding gratitude and joy.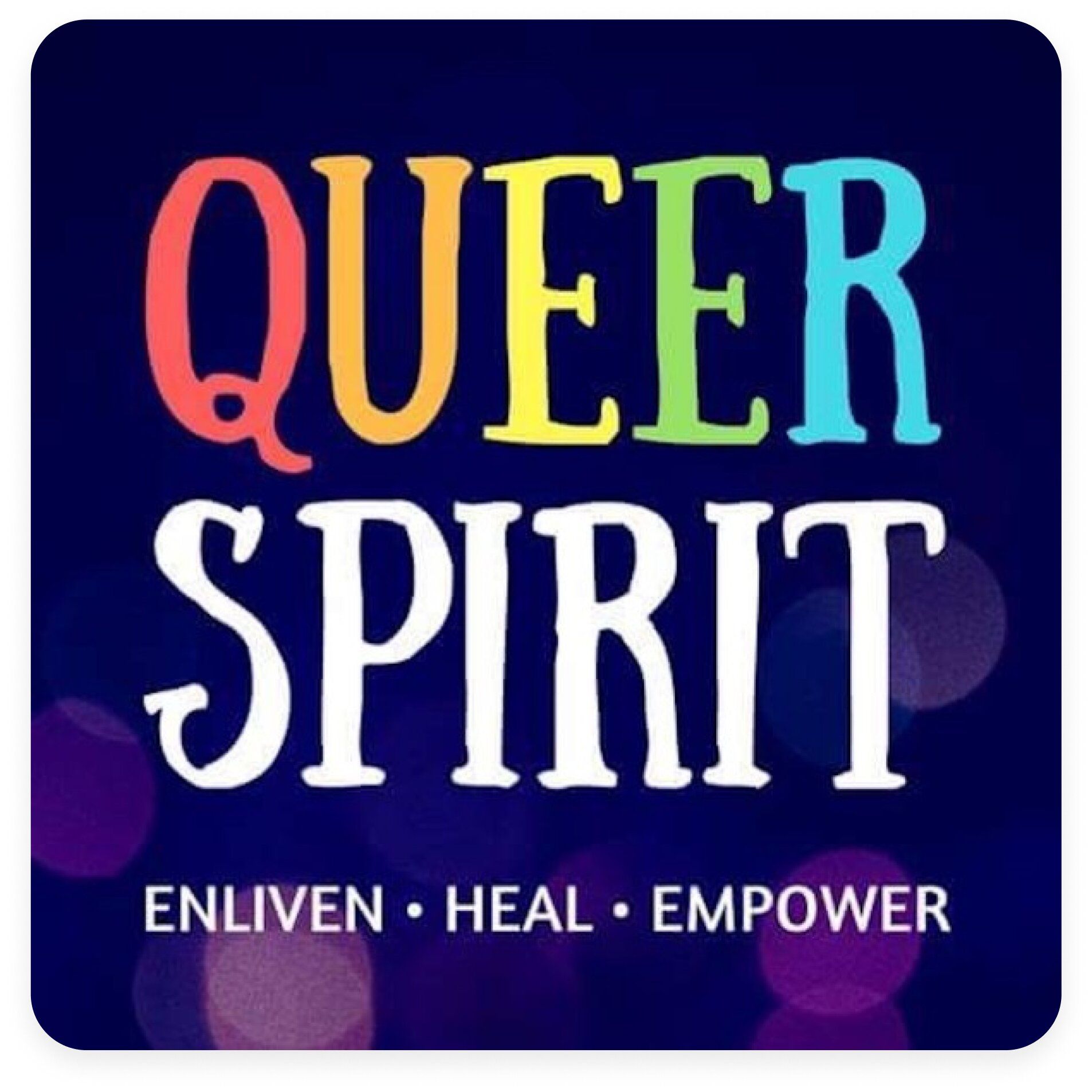 The Queer Spirit podcast features engaging discussions with artists, healers, and activists who uplift and empower the LGBTQ+ communities - exploring a wide range of topics from sexuality, to art and activism. Through inspiring stories of healing and personal growth, episodes offer a supportive space for queer individuals to find guidance and create fulfilling lives. With coaching, spiritual direction, and transformative events, listeners are guided to connect with their inner wisdom and embark on a path to wholeness and joy.
Nick Venegoni (he / they) is a holistic psychotherapist. He helps queer individuals not only heal from trauma and anxiety, but also go on to create joyful lives and fulfilling relationships using spiritual practices. TanyaMarck Oviedo (they / them) is a queer, non-binary indigenous spiritual practitioner that uses guided breath work, meditation, and witchcraft.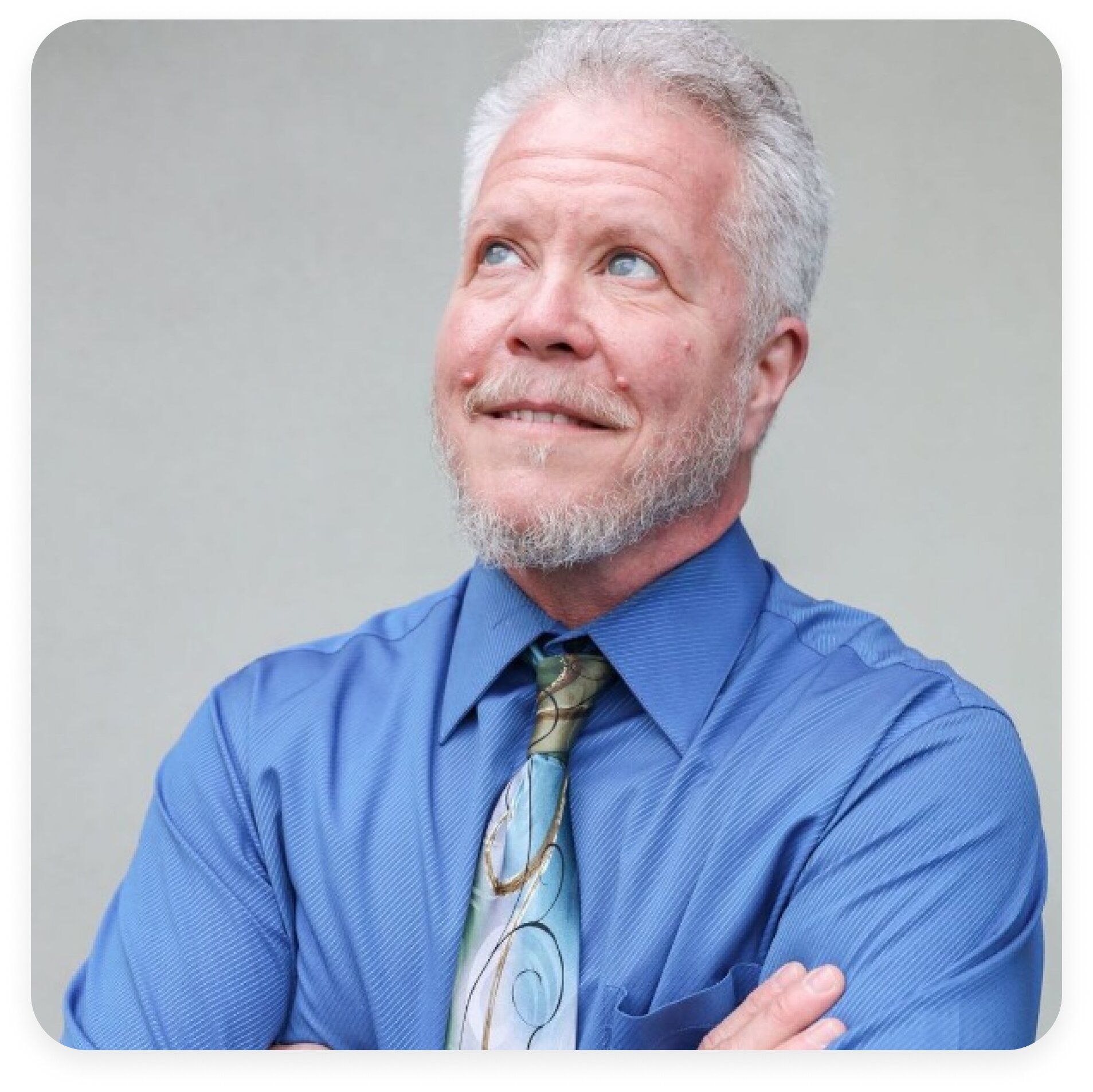 Mac McGregor is the author of Positive Masculinity Now, a guide exploring gender expectations, socialization, and messaging, to empower readers in creating meaningful connections and breaking free from restrictive thinking. Known as the "Gender Sensei," Mac is a sought-after speaker and educator who has made appearances at prestigious events including the Mayo Clinic, universities, and conferences.
Mac's influence extends further through his writings for publications like the Huffington Post. Additionally, he's the founder and executive director of Positive Masculinity, a nonprofit organisation dedicated to dismantling toxic masculinity. Notably, Mac made history as the first transgender person to be on a ballot in Washington State, exemplifying his commitment to advocating for inclusivity and authenticity.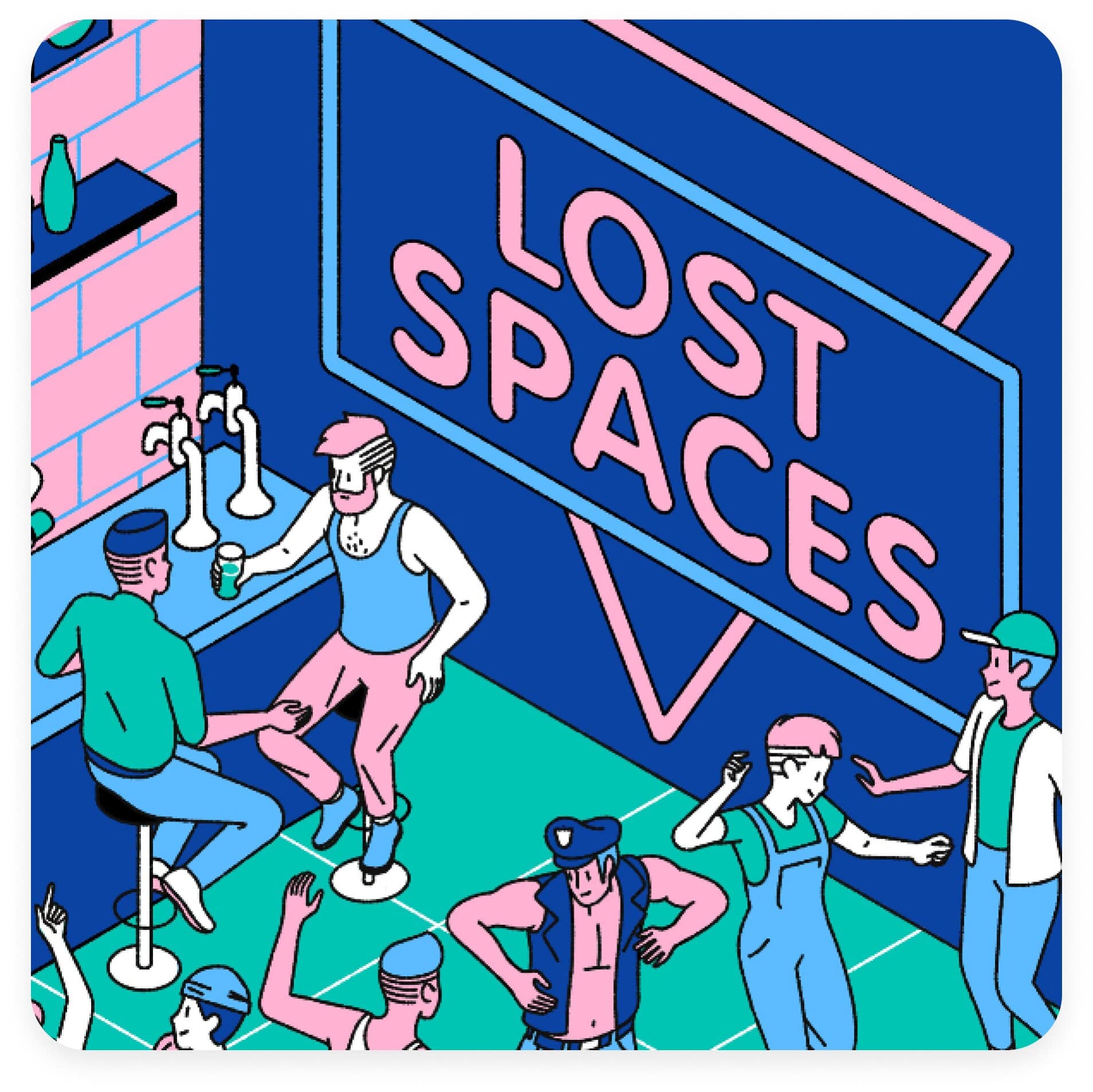 The Lost Spaces podcast takes guests on a nostalgic journey down memory lane to uncover stories of lost queer spaces. Hosted by singer-songwriter K Anderson, each episode features an interview with a different community member, exploring their memories and experiences at now-closed bars and clubs. By immersing themselves in these personal stories, the podcast examines the profound influence of these lost queer venues on their identities, and the impact felt when they closed down.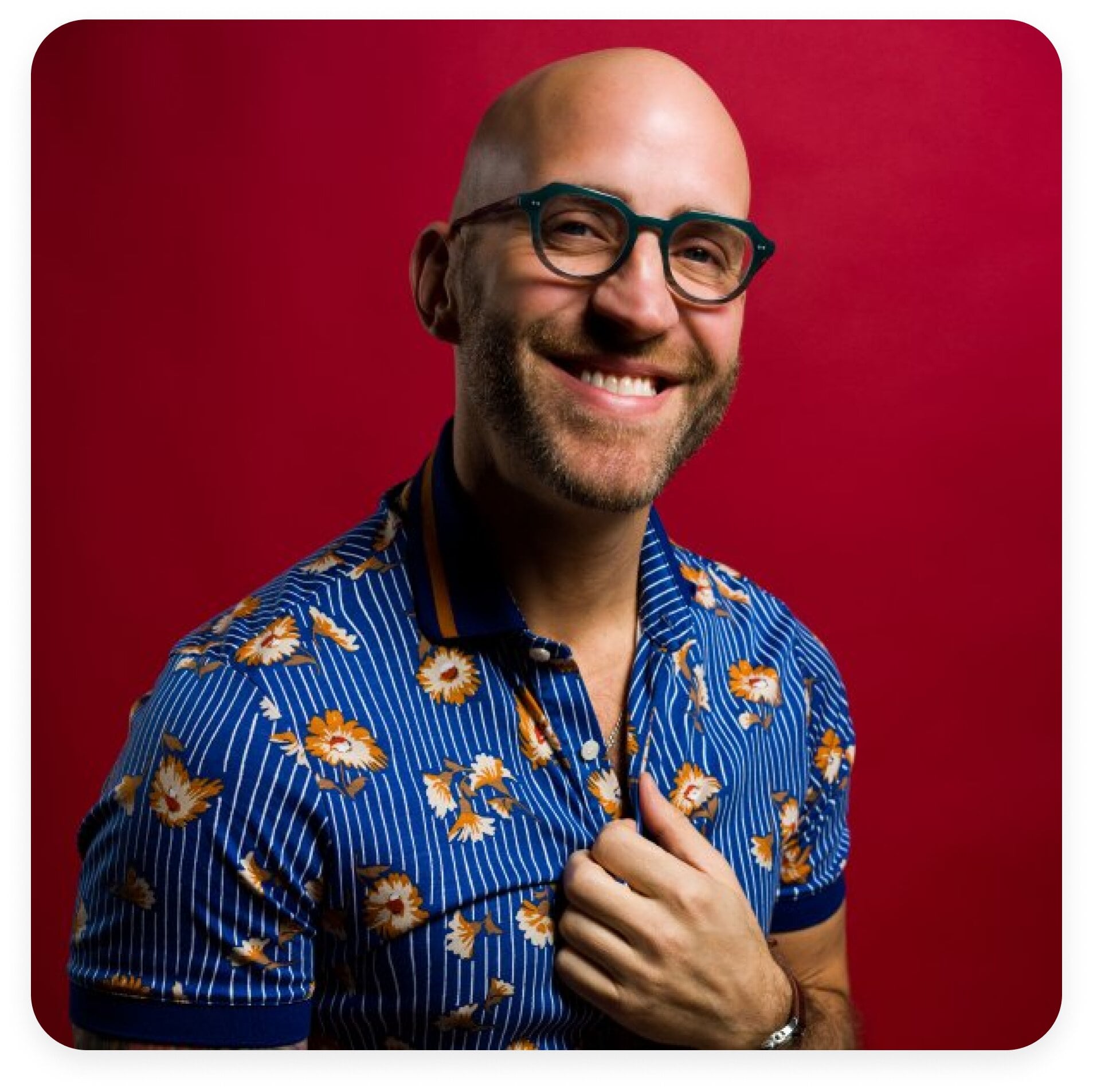 Frank Carlisi is the COO of the ExV Agency, a content and PR agency. He's also the award-winning Director of Creative Content at ExV Studios, and has built an impressive portfolio by collaborating with industry giants like A&E, Lifetime Network, and more. His creativity shines through in developing exceptional PR concepts that resonate authentically with international audiences.
Growing up as a gay man in a Catholic Bronx neighbourhood, Frank concealed his true self until his work-based identity came crashing down. This pivotal moment sparked a transformative journey of self-discovery, where Frank realized his worth and embraced his true identity, inspiring others to do the same.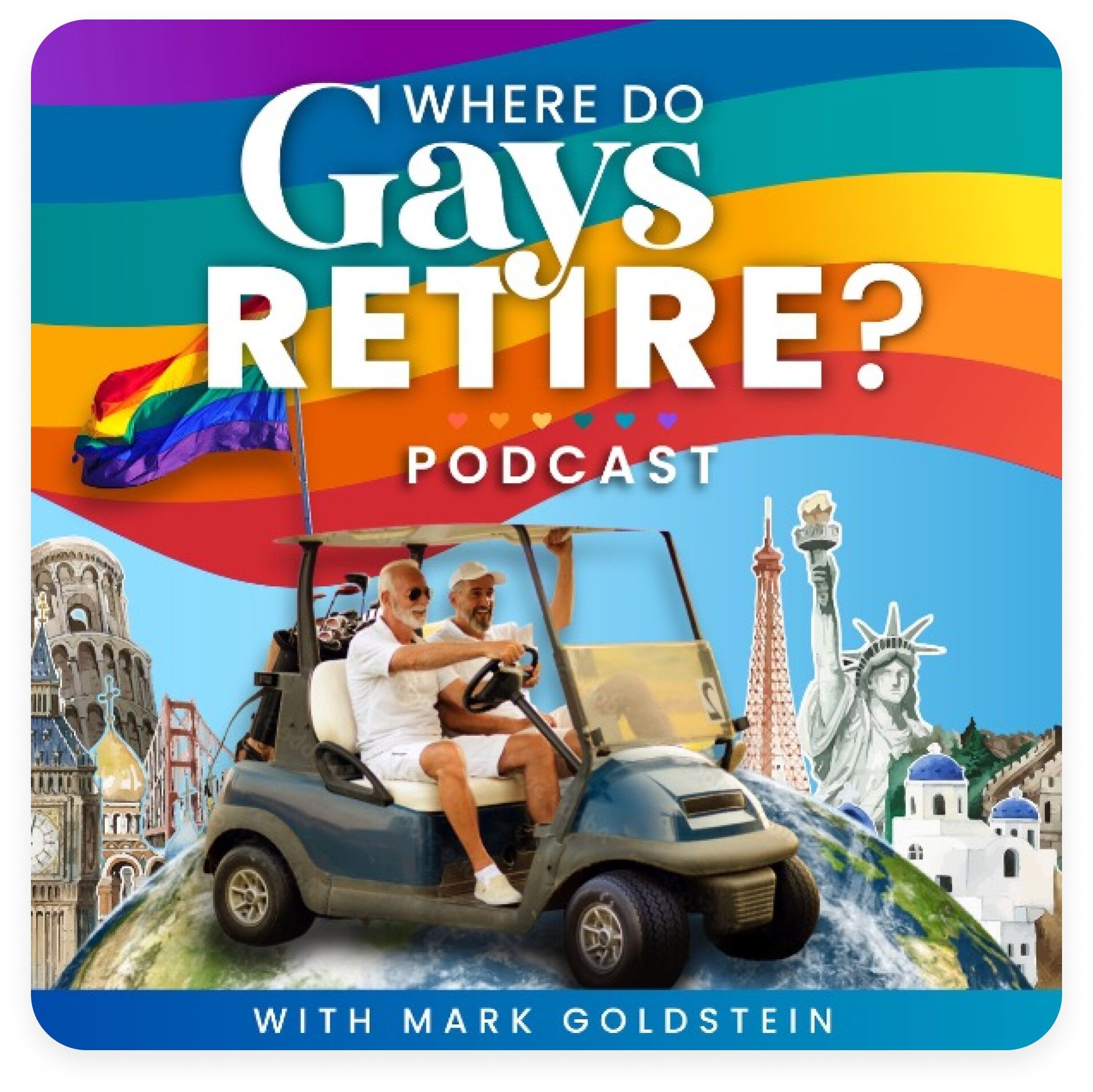 Where Do Gays Retire is a podcast hosted by Mark Goldstein, and is aimed at assisting the LGBTQ+ community in discovering safe and affordable retirement destinations. Through engaging interviews with residents of gay-friendly locations worldwide, the podcast offers valuable insights into climate, cost of living, healthcare, safety, and more.
The podcast actively encourages individuals residing in LGBTQ+ friendly towns or cities to share their unique perspectives, with the aim of broadening the available retirement choices within the community. Episodes explore the best possible destinations to ensure a secure and fulfilling retirement for all.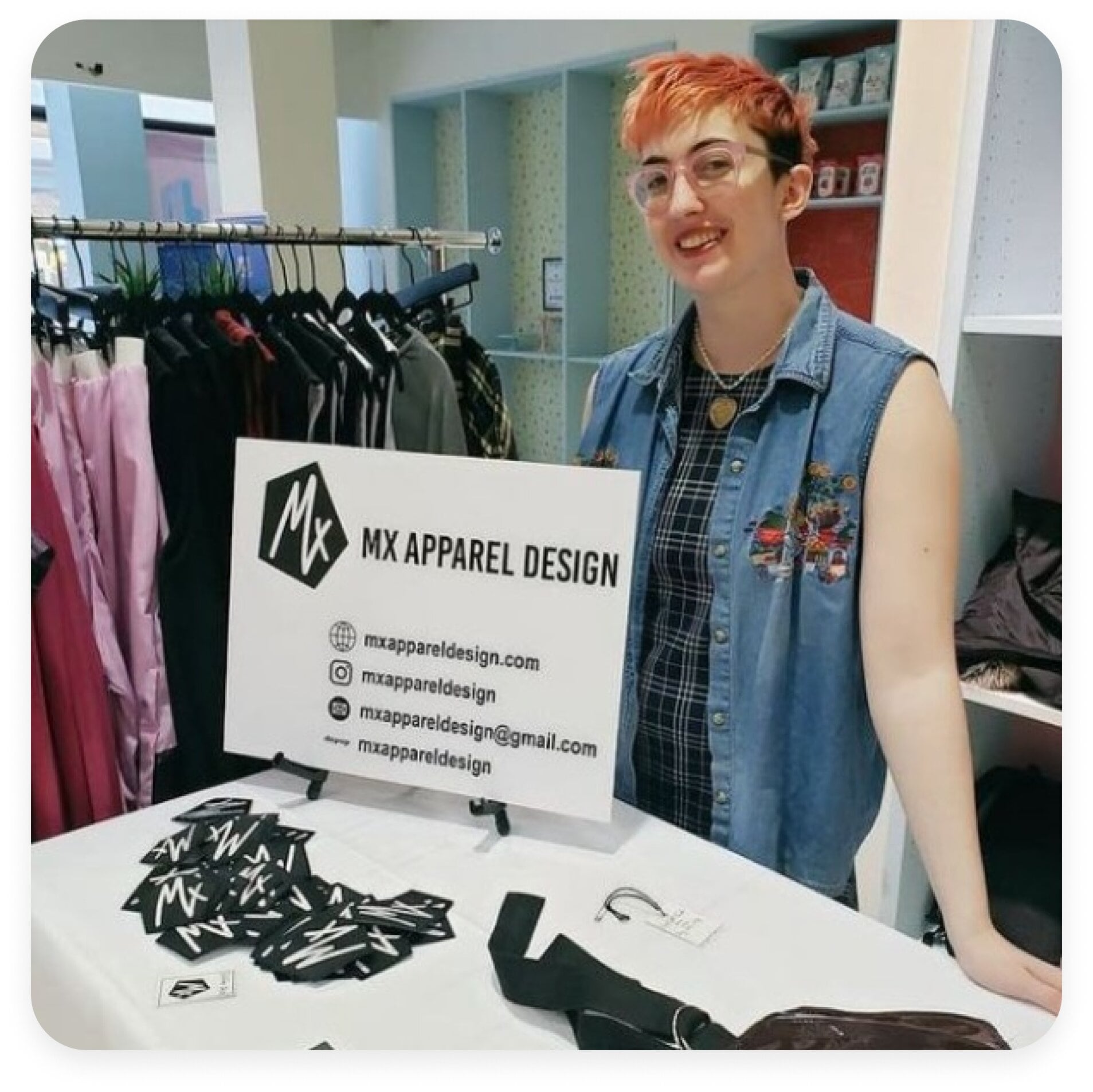 Maxine Britt (she / they) is a gender-neutral fashion expert with a TikTok following of 45k+ - where she shares insights about gender-neutral fashion. From their experience as a queer freshman in fashion school, Maxine recognized the need to challenge the limited options in women's and men's sections. To fill the gap, Maxine founded Mx Apparel, a line of bold genderless clothing available in sizes XS-6X. Their brand focuses on promoting self-expression and catering to diverse body types.
Through TikTok, Maxine shares their expertise and offers tips for relieving dysphoria. Episodes connect with others who share the same frustrations regarding the lack of genderless options on the market.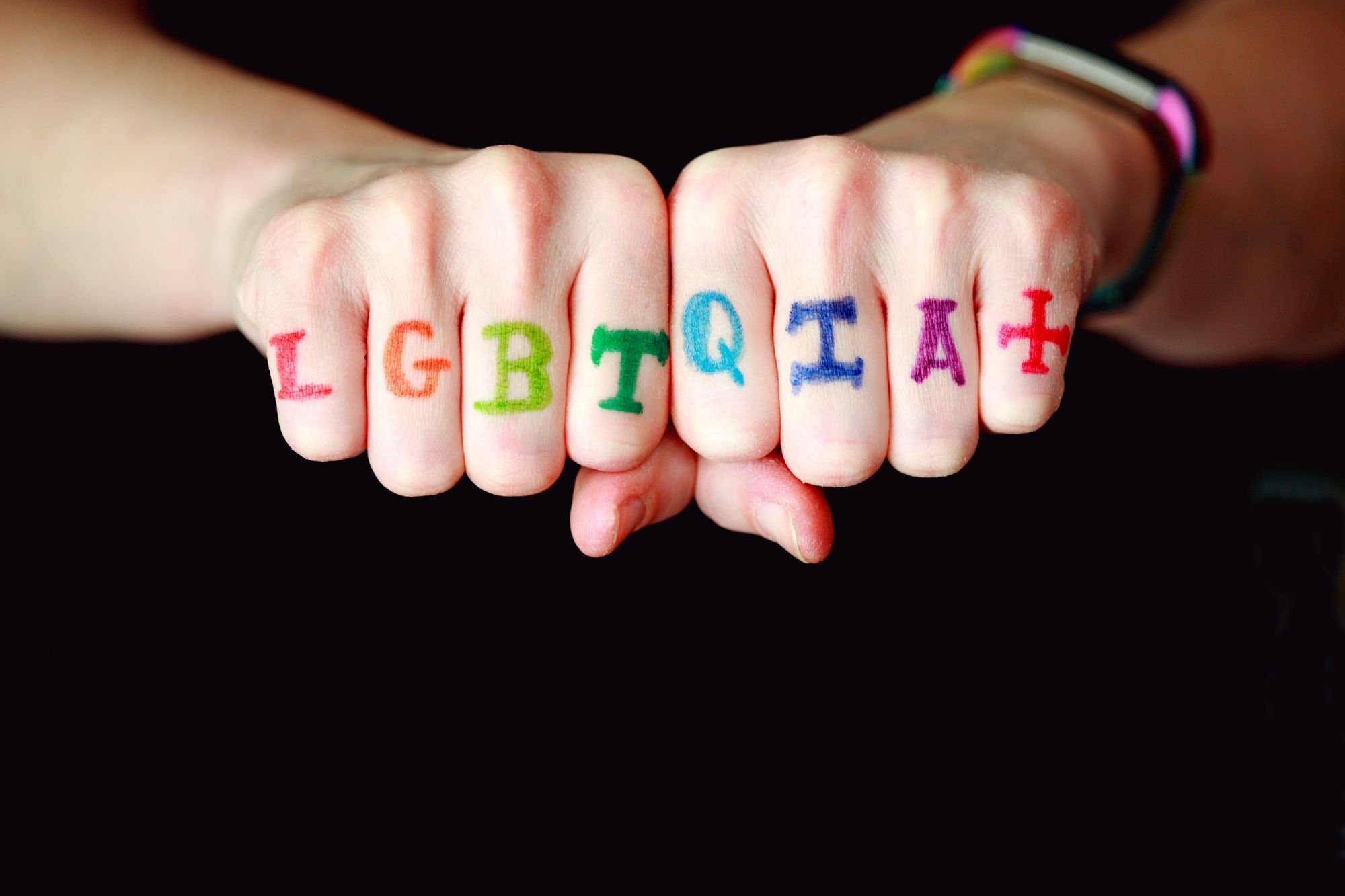 Book Your Next Podcast Guest the Easy Way
With more than 60,000 members, MatchMaker.fm is the largest online community connecting podcasters & guests.
Join MatchMaker today
It's free to join!