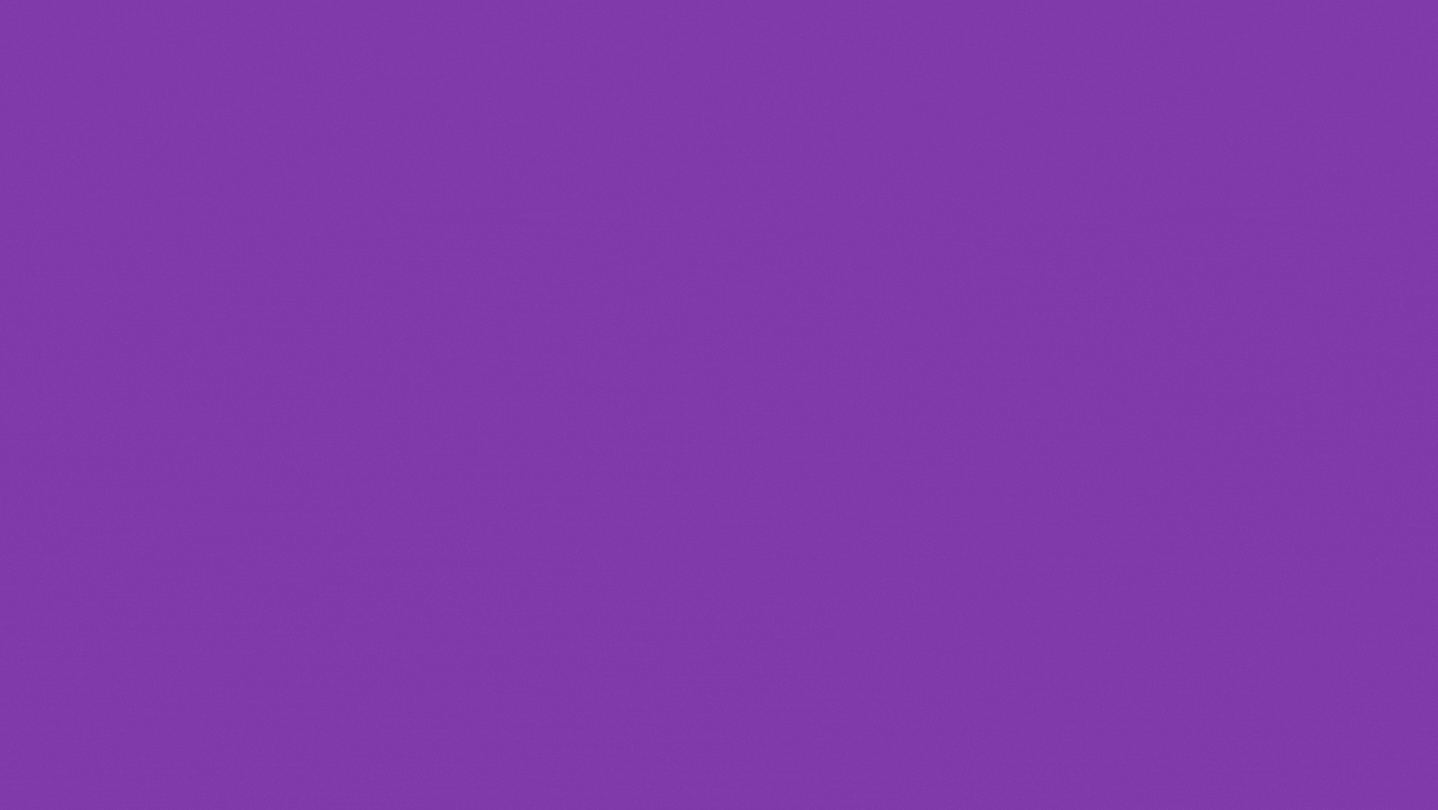 Podcast Guest Academy 🏅
This comprehensive program will show you exactly how to get booked on multiple podcasts consistently each month to grow your personal brand or business.
Podcast Guest Academy is the only implementation program of its kind that not only shows you exactly how to craft and tell your story on podcasts — but how to get your business in front of thousands if not millions of listeners every month by guest gigging on multiple, high profile podcasts.
Hello - I'm James Mulvany, a serial entrepreneur and founder of Podcast.co & MatchMaker.fm and over the past couple of years, I've used podcasts as a media and marketing tool to grow my business and personal brand tenfold. I've now been on over 200 podcasts, as both a host and as a guest and my interviews have been heard by millions of people from all over the world.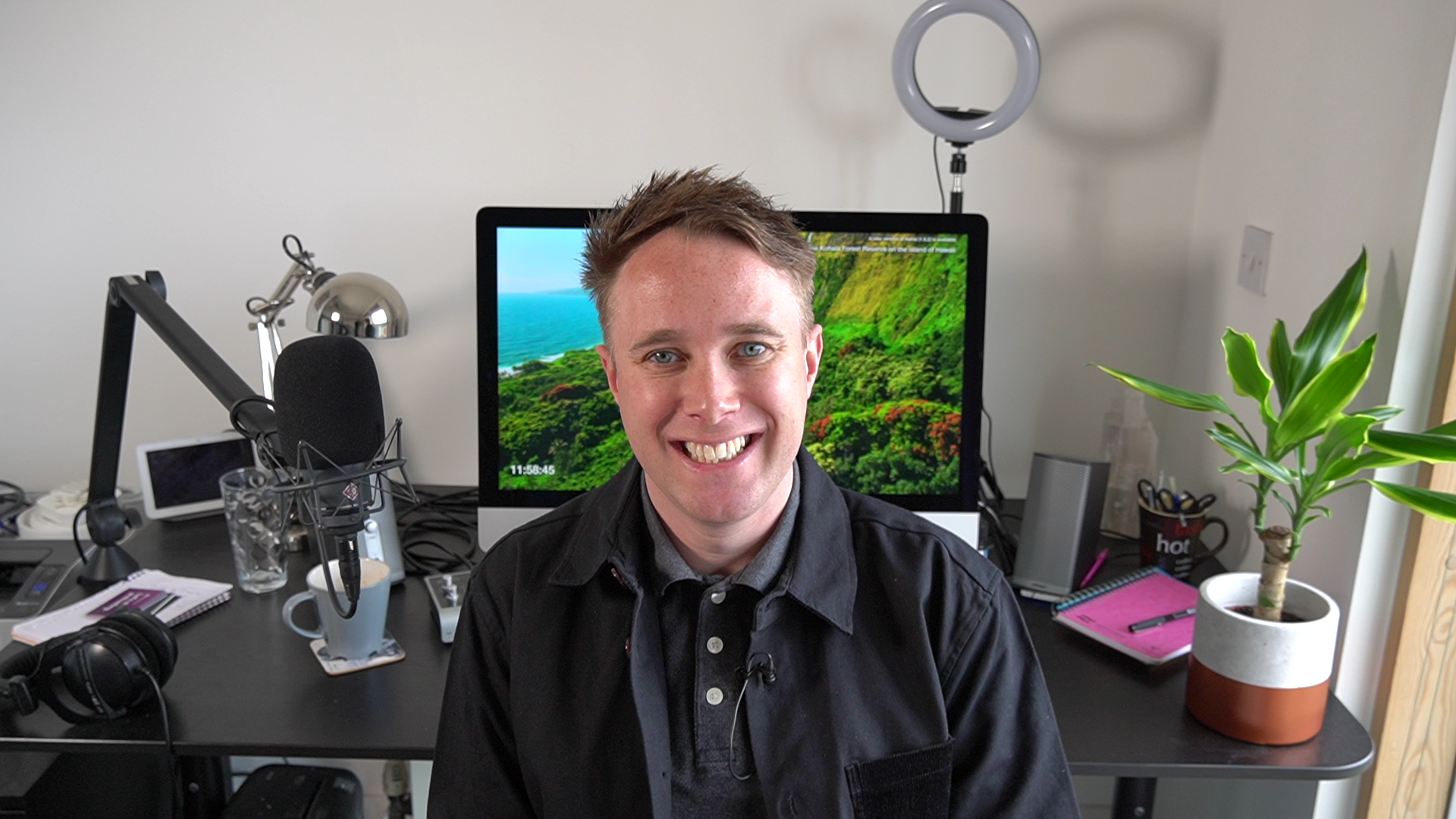 ---
Forget newspaper interviews or press releases...
Podcasts present a HUGE media opportunity RIGHT NOW that is arguably more powerful than any other medium we've ever seen!

In June 2020 - I set myself a challenge to book 30 interviews in 30 days. I failed & ended up doing 46... That was a busy month! Now, I want to share with you how you can do the same and fill your diary with multiple interviews on podcasts all over the world to promote your business and tell your stories.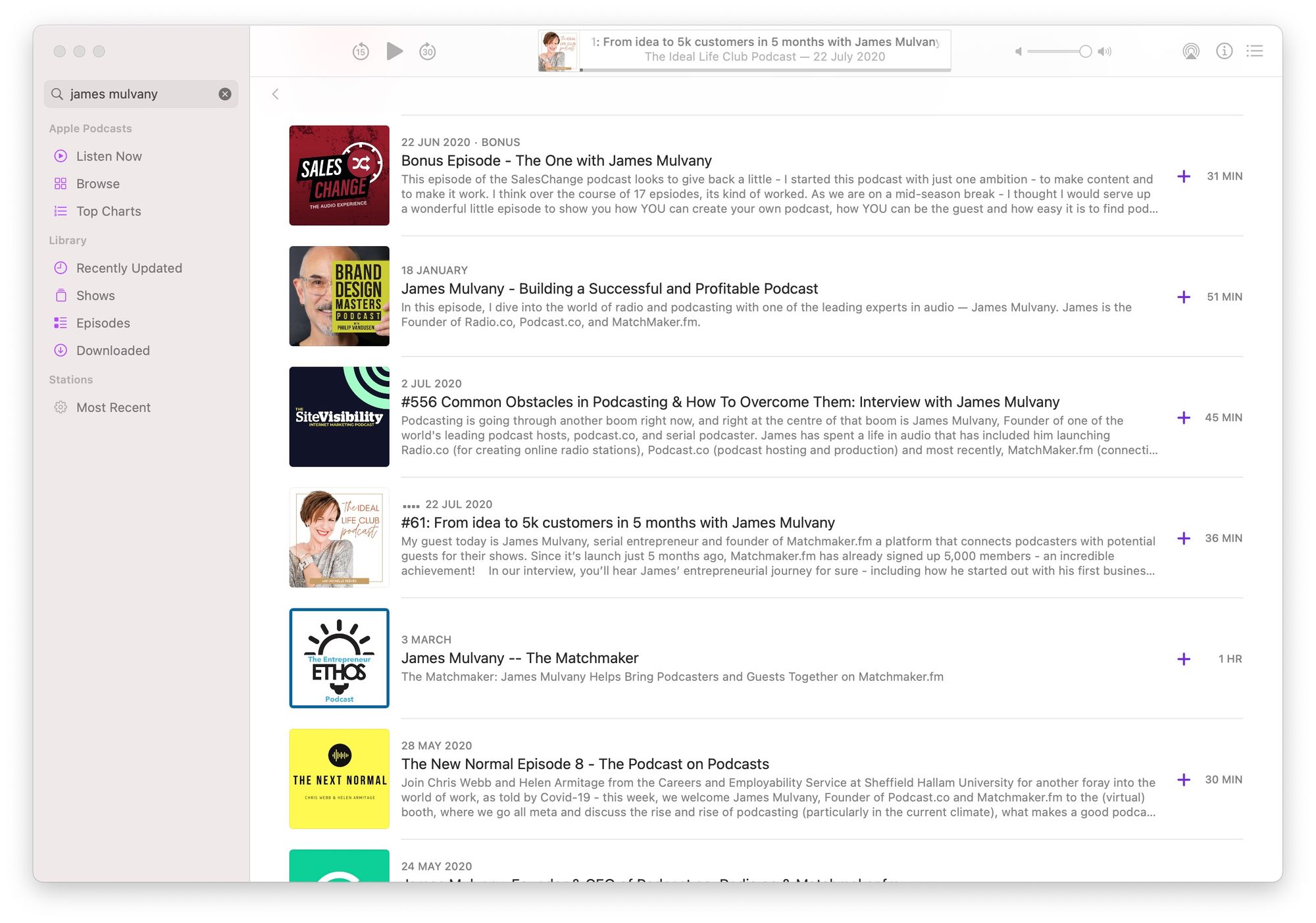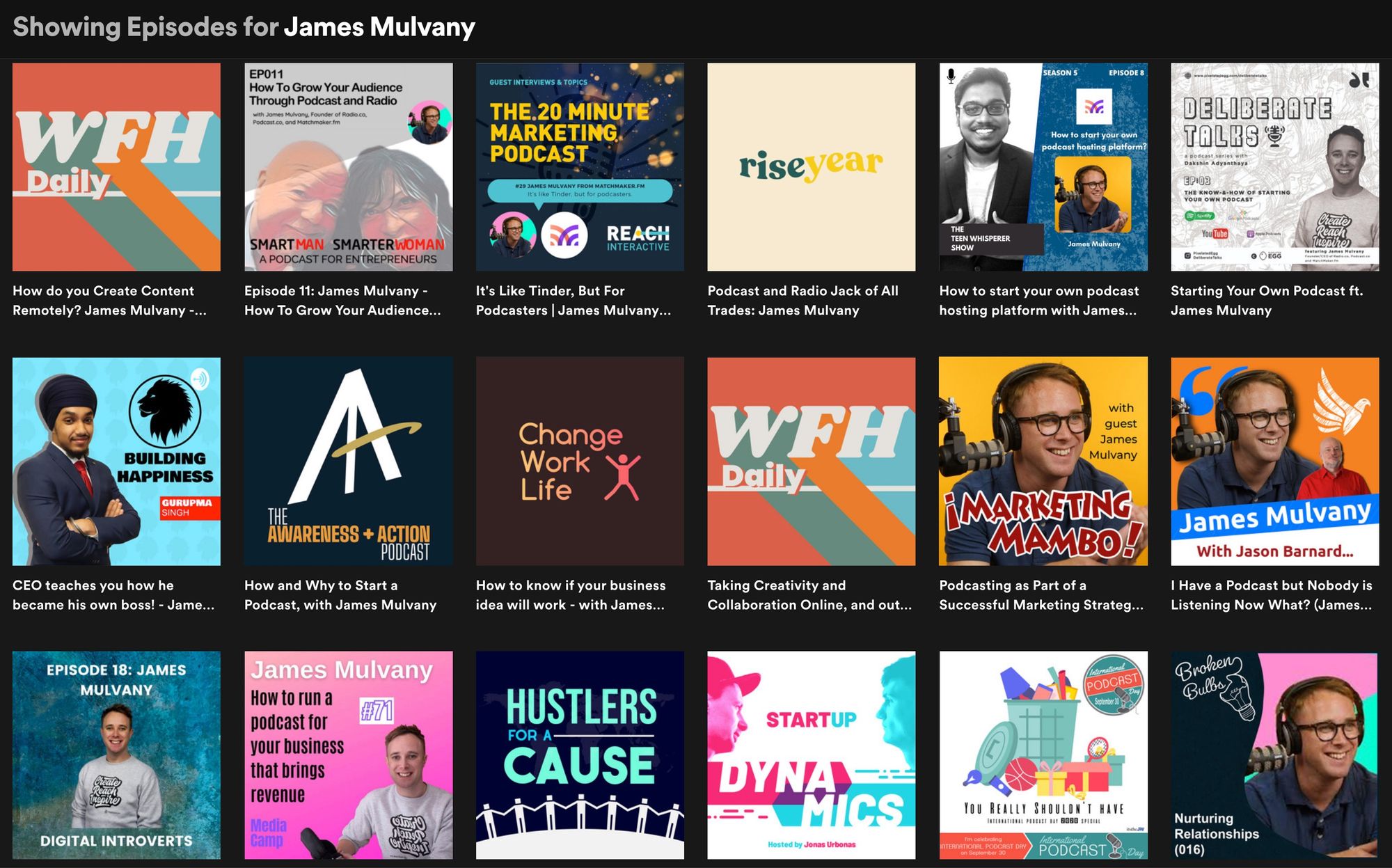 In this course you will learn:
Why NOW is the perfect time to take action?
How to find multiple shows looking for people exactly like you right now to interview on almost any given subject, no matter how niche!
How to NAIL down the perfect podcast pitch!
You'll be able to create a compelling message to make your story and knowledge irresistible to podcasters looking for guests right now.
Discover shows that are actively seeking guests, right now...
Not all podcasts have guests, not all podcasts want to interview guests and many are 'closed off' or 'invite only'. You'll learn how to seek out ones that aren't. So every podcast you approach could be a potential win.
How to effectively research and prepare for every interview
Using this strategy, you'll be able to ensure you are fully prepared for interviews to ensure you're both educating and entertaining in your interviews.
The art of becoming a CONFIDENT podcast guest
Don't let nerves get the better of you! I want to show you how simple it can be to make sure you're maximising your interview potential each time.
Sell without 'selling'
Podcasts are the perfect platform to pitch your products or services ....but you don't need to be a pushy salesperson to do this. It's about having natural conversations with fascinating people that help drive conversions.
How to record studio quality podcasts
You'll discover what equipment you need to sound professional and look your best, even from home. Plus how to set it up the software so technical nightmares are a thing of the past.
The trick to creating an unstoppable professional network
Once you've been on someone's podcast, you can really relate to them and use that relationship to grow a highly useful network of other like minded professionals who you can lean on in your business.
---
But above all else…
Podcast Guest Academy will give you the confidence to finally generate consistent guest appearances on podcasts with highly targeted and relevant audiences, without facing rejection or fear of messing things up.
What's next?

Let's jump in. The course is 5 modules long. It won't require hours of your time or present you with complicated 'worksheets' or 'formulas' to get your head round. You'll simply learn how to effectively fill your diary with high quality, regular and relevant guest bookings and how to make sure you're taking full advantage of each interview you do all whilst sounding really professional!
Sound good? Normally we work with corporate and private clients on a retainer basis, who pay us as much as $1500 per podcast episode. However, I want to share this strategy with as many people as possible - so for a limited time this course is on sale!
Normally $97
Limited Time Offer: $47