The latest statistics show that over 30 million companies use LinkedIn to market their business. But what's so special about this platform?
Most business owners are familiar with the importance of networking and the impact of social media. They know that networking is needed to spread their business' influence and social media allows them to spread their reach and visibility.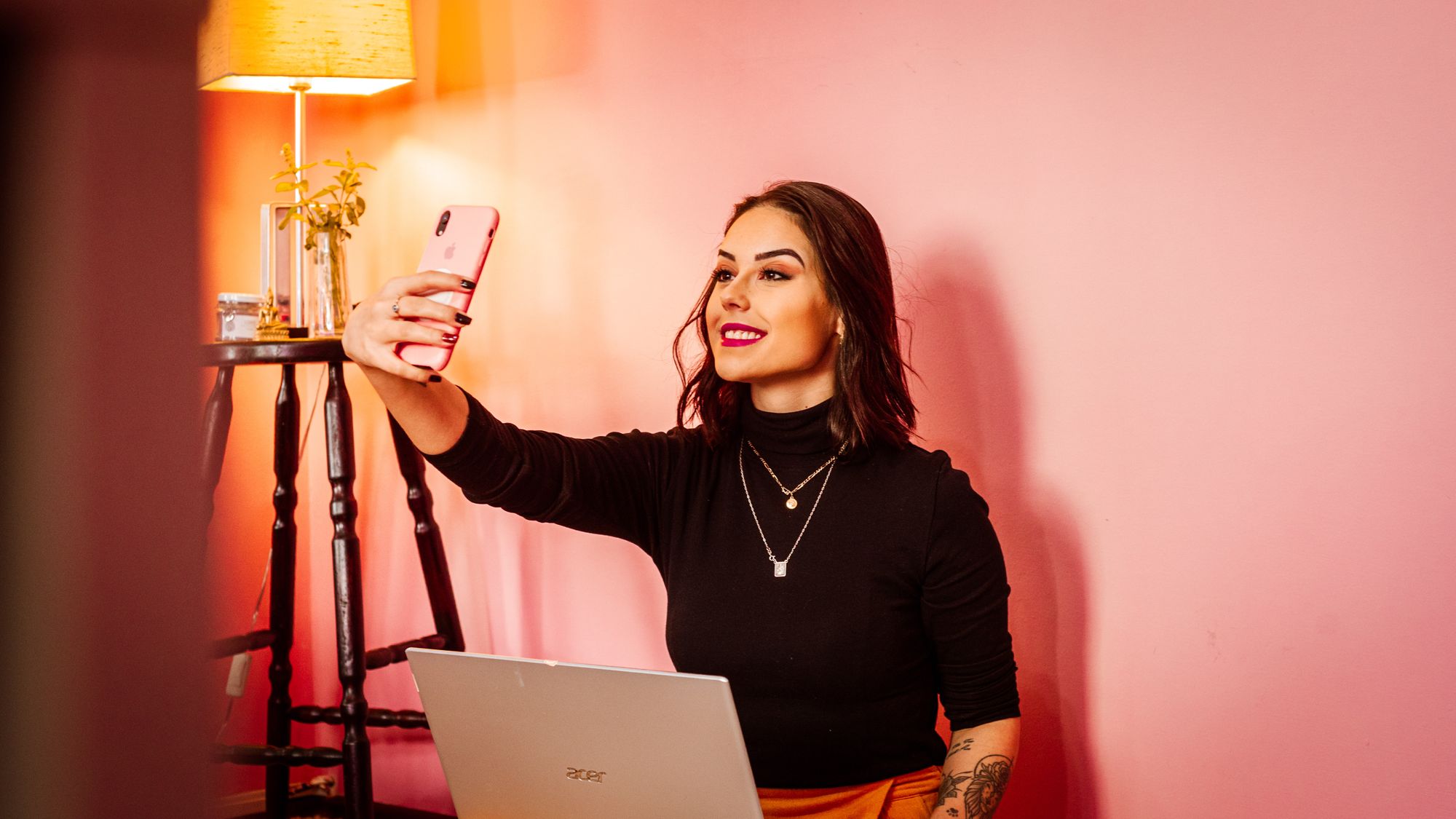 They are aware they should publish content and engage with their audience, and they also realize they should design advertising campaigns as a form of investing in their own sales.
But, wait, is it possible to have all of that on the same platform? It has been for a long time, and if you haven't yet hopped on the LinkedIn wagon, keep reading to find out how it can help you grow your brand and business, hire best people, and gain influence.
How to Grow a Personal Brand on LinkedIn
Are you looking for a way to grow your brand and business? LinkedIn could easily be one of the best platforms to do this! The platform currently has over 500 million users. And considering that networking is its main purpose, LinkedIn gives you a direct connection with business owners, potential employees, suppliers, and other people and organizations that can help spread your reach and influence.
In fact, the majority of B2B marketers prefer using this platform above all others to find clients and partnerships. Aside from sourcing quality sales leads, there are a couple more ways for you to grow your business and brand on LinkedIn.
Narrow Targeting
Whether you're advertising a specific product or just aim to increase your follower count, LinkedIn's marketing platform allows you to filter users by job title, industry, and company size. This allows you to target your ads towards those users who are most likely to engage with your brand.
Narrow targeting helps direct your budget to increase your ROI (return on investment). You can also target individuals by specific professions and professional categories, which directly helps target your product at the people in charge of decision making and buying.
Sourcing Contractors
Finding the right professionals to outsource side jobs to isn't easy. Good contractors aren't easy to find, let alone form a relationship with. LinkedIn allows you to search for and target your advertising towards those contractor profiles that can best meet your needs. You can search and target by location, the type of services they offer, company size, and much more.
Spread Brand Reach and Gain Visibility
LinkedIn helps gain more audience for your content. The platform's Sponsored Content feature lets you target those who'll view your posts. This is a great tool to promote digital content, e-books, blog posts, job postings, launches, and much, much more.
When promoting your content, you can also design an audience profile and set up different parameters for your audience. The options you have include job profiles, industries, business sizes, age, geolocation, and others.
Increased content exposure helps gain visibility for your brand, which is particularly important if you're new on the market. Exposure helps establish your business authority and create a public image for your business. Targeting options will help you design your marketing campaign to reach relevant individuals and not just a general audience.
However, you should keep in mind that the reader base on LinkedIn is quite different compared to other online platforms. LinkedIn users use this network to enrich their professional knowledge, so they prefer research-heavy articles and white papers over common blog posts and SEO articles. If you're writing a post for LinkedIn, make sure to use research and statistics to back up your claims.
If your post is useful, other individuals will be quick to share and engage. Posts are a great opportunity to talk about your brand concept, values, and mission. For example, you can publish a short white paper discussing current workplace equality topics, which can spark passionate discussions among LinkedIn users.
These discussions are a great way to establish your brand and business as places that treat your employees responsibly and are dedicated to making the workplace a fair place. This is a great way to attract talented individuals and possible partners.
Answering the comments in that section further helps you speak your mind on relevant matters, engage with individuals who are most vital to network with, learn from other businesses, and discuss different topics.
Leads and Talent Sourcing
Linked ads can be directed to the user's private messages. This way, you can advertise your webinars, courses, or newsletters with clear criteria for the user profile you want to target. Even better, you can use the network's job posting features to advertise jobs and recruit the talent you're looking for.
LinkedIn Podcasts: Why You Must Host One and Become a LinkedIn Podcast Guest
Aside from the above-mentioned features, LinkedIn also allows you to both host and become a guest in podcasts!
LinkedIn podcasts are followed by over 30% of the network's users, generating high levels of engagement across different user profiles. Podcasts are effective because they allow you to discuss different topics live, with the opportunity to voice your opinions and messages more effectively.
They allow listeners to detect your tone and personality, which makes you and your brand more personable. Furthermore, it helps build trust when listeners hear the experience behind your business and your passion for your work.
Oftentimes, brands can come across as just names on pages. Podcasts give your brand a personality, which is particularly important to engage customers and potential partners who are expected to invest in your business.
If you speak on the topics relevant to those you target, they will be more likely to trust your product. On top of that, podcasts are an excellent opportunity to advertise your product, marketing campaign, eBook, or course.
LinkedIn Podcasts FAQ
How to Share My LinkedIn Podcast?
You can publish your podcast on your LinkedIn profile or capture it as a video and publish on your website and other social media platforms. All you need to do is download your podcast in a video format, and from there, you can post it anywhere you like!
How to Embed LinkedIn Podcasts?
Embedding podcasts into your website and other platforms is very easy to do. You only need to copy the URL of a published podcast and paste it into the tabs used to embed all other links.
Conclusion
As you can see, there are numerous ways to grow your business and brand with LinkedIn. This platform helps you reach leads, talent, customers, and contractors alike, all with laser-precise targeting features to put your content right on the pages of those who are most likely to engage.
LinkedIn is a great platform to present your brand and business in a professional, yet authentic way. Unlike other social media, it's geared towards business topics, which gives you an outlet to take office chat to a new level and use it to network and find talent, partners, and contractors.
While LinkedIn doesn't engage customers the same way as your fans engage on other social media, it is the best way to market your business concept and look for collaborations and partnerships. In other words, other social media is best in boosting sales, but LinkedIn wins in establishing brand authority and networking for long-term growth.
---
Elevate your personal brand and get more exposure, quickly. Matchmaker help you easily find relevant podcasts that are actively looking for people exactly like you to interview. Create a free acount and start sharing your knowledge 👉 https://join.matchmaker.fm/connect