eCommerce has exploded over the last decade and the pandemic propelled it even further forward at a record rate.
In 2020, consumers spent over $861 billion online with U.S. retailers, a 44% increase from 2019. Globally, eCommerce generates 10% of all retail sales, with an anticipated 15% year-on-year growth rate.
But as with any rapidly growing market, there is always a corresponding spike in competition. Estimates show there are now more than 24 million eCommerce websites. And that means less room for error. But developing a clear strategy for growth is easier said than done.
So when eCommerce founders are grappling with how best to scale up their business, podcasts are one of the first places they turn to for advice. They want to hear tips and insights from those further along the journey to help guide their own decision making.
If you've built a thriving eCommerce business from the ground up, the podcasts below are the perfect place to network and share your story with an engaged audience of listeners who want to learn and improve. Plus, being a guest on podcasts can help your own business in several ways:
Be seen and heard as a thought leader in your field.
Improve your SEO by earning organic backlinks from interviews.
Establish a personal connection that builds trust & awareness.
Attract listeners seeking your product or service.
If you'd like to pitch to any of these shows, you can create a free guest profile on MatchMaker.fm and send a message explaining why you'd be a good fit.
Lunch with Norm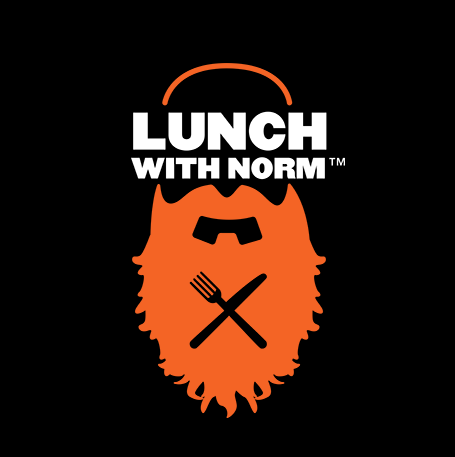 Lunch with Norm is everything from Amazon, to e-Commerce, to Digital marketing and Social media, all in the form of a livestream podcast. Aiming to arm small business owners with the latest tools and advice from experts that are making waves and creating success in the online space. Featuring weekly guests from expert eCommerce owners to savvy Digital Marketers, the Key is to offer listeners actionable advice, that you won't get rich quick, but you will be able to take what you learn from each episode and immediately apply it to your own business.
eCommerce Straight Talk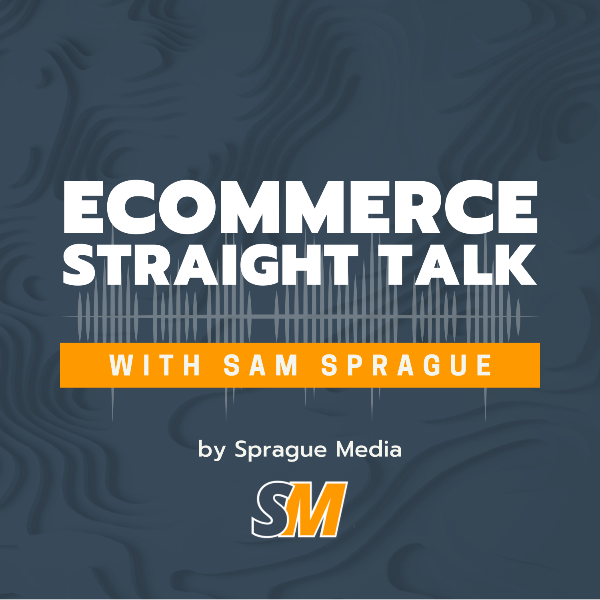 eCommerce straight talk is a podcast created by Sprague Media, featuring interviews with guests in the eComm, Retail, and DTC space that want to discuss relevant behaviours, new concepts/ideas and tips on growing a brand. Host Sam Sprague has open and honest conversations with industry leaders and brand owners laying down the law on everything eComm, from selling and scaling, to growing your eCommerce business using digital advertising.
eCommerce Deep Dive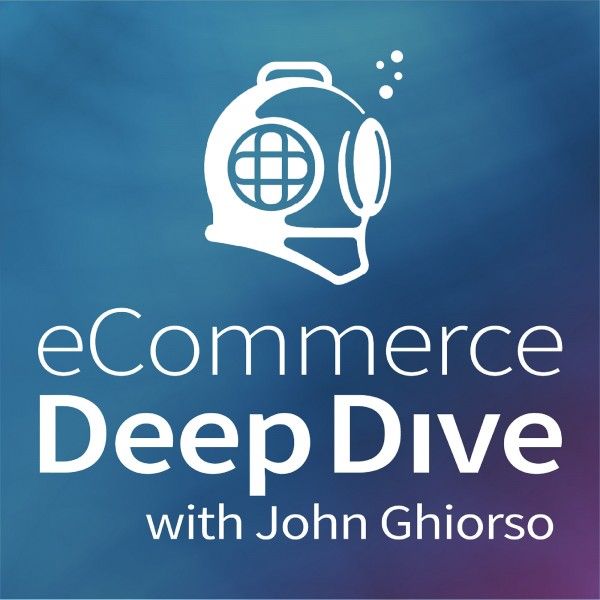 Hosted by John Ghiorso, Founder and CEO of Orca Pacific, a full-service agency dedicated to growing the Amazon business of consumer product brands. eCommerce Deep Dive is a podcast featuring discussions with the biggest players in retail and eCommerce, diving deep into business strategy through exclusive interviews.eCommerce Deep Dive elucidates the complex eCommerce industry through the candid accounts of those who have spent their careers shaping it.
The Commerce Show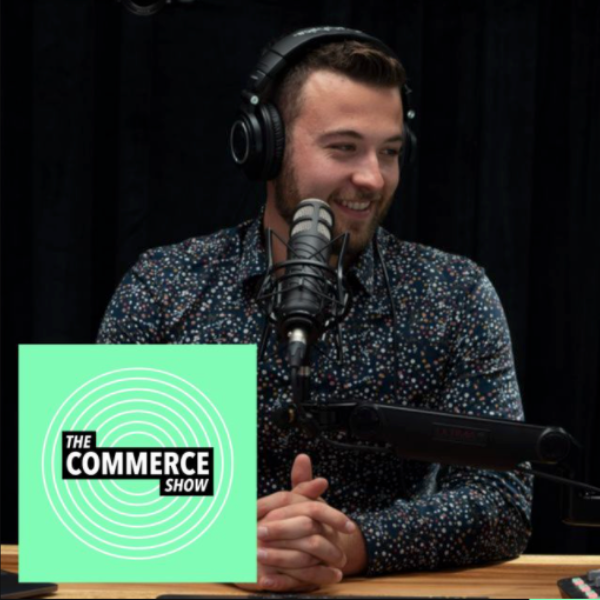 The Commerce Show podcast takes a behind-the-scenes look at the e-commerce expert's journey and highlights their success and failure. How did they maximize their return on investment? What was their biggest disappointment? What made them economically successful, or conversely, what made them insecure financially? The Commerce Show allows listeners to learn more about leads and tools to implement in order to be as successful as the featuring guests from e-Commerce creators, brand ambassadors, market experts and even media buyers.
ecom@one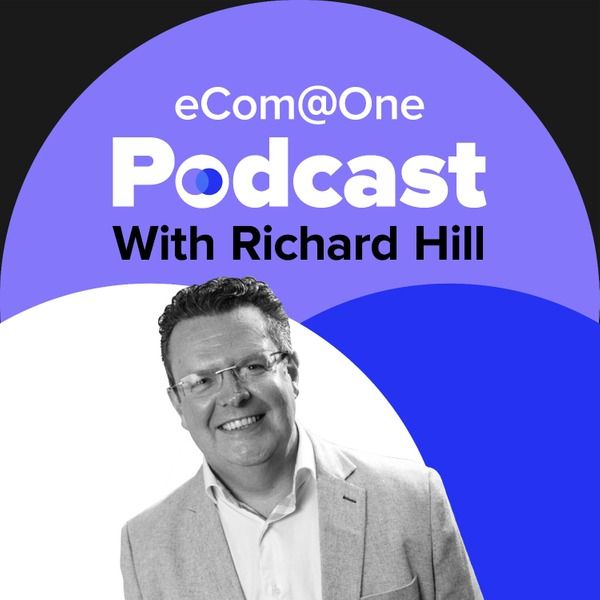 In this podcast, Richard Hill, CEO of ecom@one interviews guests from a wide range of eCommerce related industries, from Store owners, Marketers and those on the frontline of online retailing. They share their career stories, their tips on eCommerce growth and the challenges that they have faced in their journey to success, through a series of weekly unfiltered conversations.  
The Launch Grow Joy Show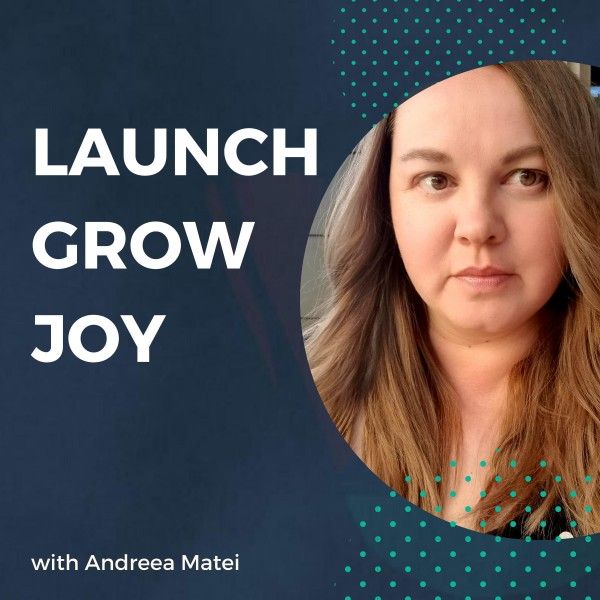 The Launch Grow Joy Show is a podcast hosted by successful Entrepreneur Andreea Matei, featuring Marketing tips and strategies for going from idea to product, getting your products in stores, advertising your product effectively and more. An ideal listen if you have an idea for a consumer product or eCommerce website, Andrea aims to teach about marketing with social media, PR, entrepreneurship and product marketing, through a series of interviews with eCommerce entrepreneurs and business owners, sharing their advice and stories into the eCommerce world.
Tech Money Talks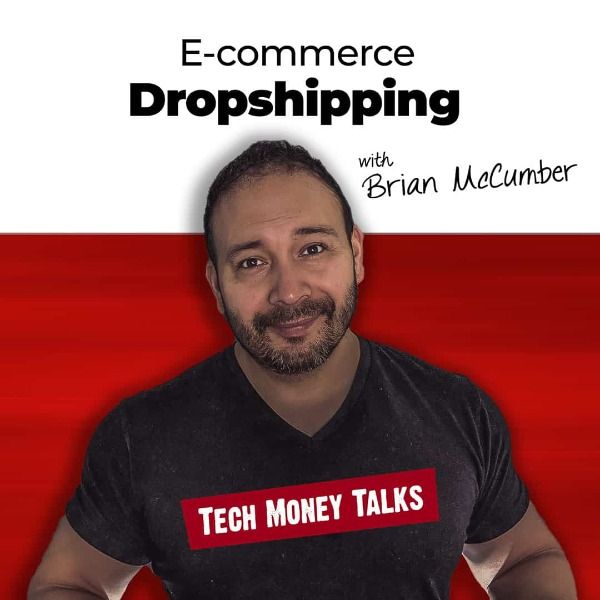 Hosted by Brian McCumber, Tech Money Talks, is a Technology E-commerce Podcast that goes deep into Dropshipping with today's top Six Figure and Million Dollar Ecommerce Professional Dropshippers, revealing their story. Discover the Secret to their Dropshipping Success with real-life advice from rock bottom to millions. Brian aims to teach people more about E-commerce, offers Dropshipping tips plus strategy on Digital Marketing, Facebook Advertising, and Google Ads.
In The Ring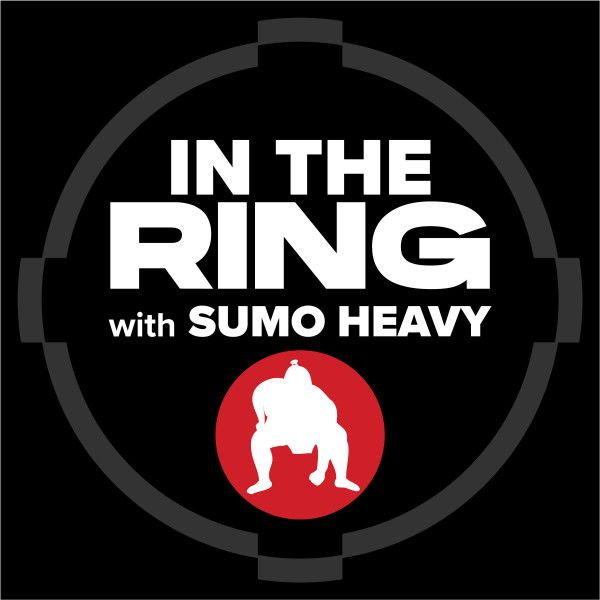 In The Ring is a weekly eCommerce podcast hosted by John Suder, Bart Mroz and Brittany Blackman of SUMO Heavy. SUMO Heavy is a boutique Commerce consulting firm with a core foundation for efficiency through progress, helping build high performance Digital Commerce teams. The show combines interviews with eCommerce leaders together with the latest news and strategies to give listeners actionable ideas and inspiration for their eCommerce businesses.
The #1 Podcasting Community
With more than 40,000 members, MatchMaker.fm is the largest online community connecting podcasters & guests.
Join MatchMaker today
It's free to join!